Are you a chicken madras curry lover and you are looking for a healthy chicken madras recipe? Try this best chicken madras recipe and ditch the restaurant-bought food.
This healthy chicken madras recipe is supremely mouth-watering. The easy chicken madras is loaded with aromatic spices and small pieces of chicken.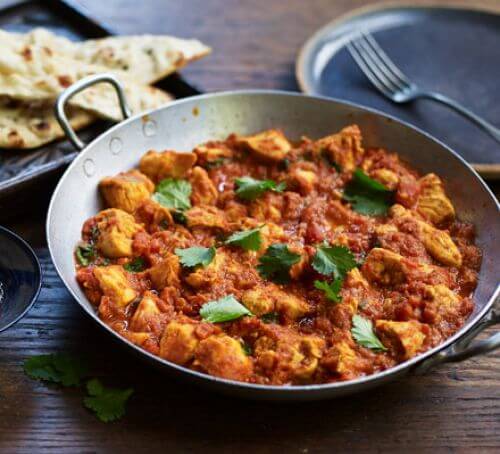 Chicken Madras Curry Recipe
Ingredients
4 chicken breasts
1 large onion
1 tablespoon vegetable oil
400 grams can chopped tomatoes
2 garlic cloves
Thumb-size wedge of ginger
½ red chili
1 teaspoon ground cumin
1 teaspoon ground coriander
½ teaspoon turmeric
1-2 teaspoon hot chili powder (or according to taste)
Small pack chopped coriander
Naan, rice or mango chutney for serving
Instructions
Blend onion, garlic, ginger and ½ red chili in a food processor till it becomes a coarse paste.
In a large saucepan, heat vegetable oil and add the paste, cook for 5 minutes until softened. Add a splash of water if the paste starts to stick to the pan.
Pour in turmeric, ground coriander, ground cumin, and hot chili powder and mix well, cook for a few minutes to toast them a bit, then add chicken breasts and stir well to make sure that everything is covered with spice paste.
Cook the madras chicken curry recipe thoroughly until it turns pale; add a splash of water if it sticks to the bottom of the pan.
Add chopped tomatoes and a pinch of salt, cover it with lid and cook for 30 minutes on low heat until the chicken is soft.
Stir in a small pack of coriander and serve hot chicken madras curry recipe with naan, rice or mango chutney.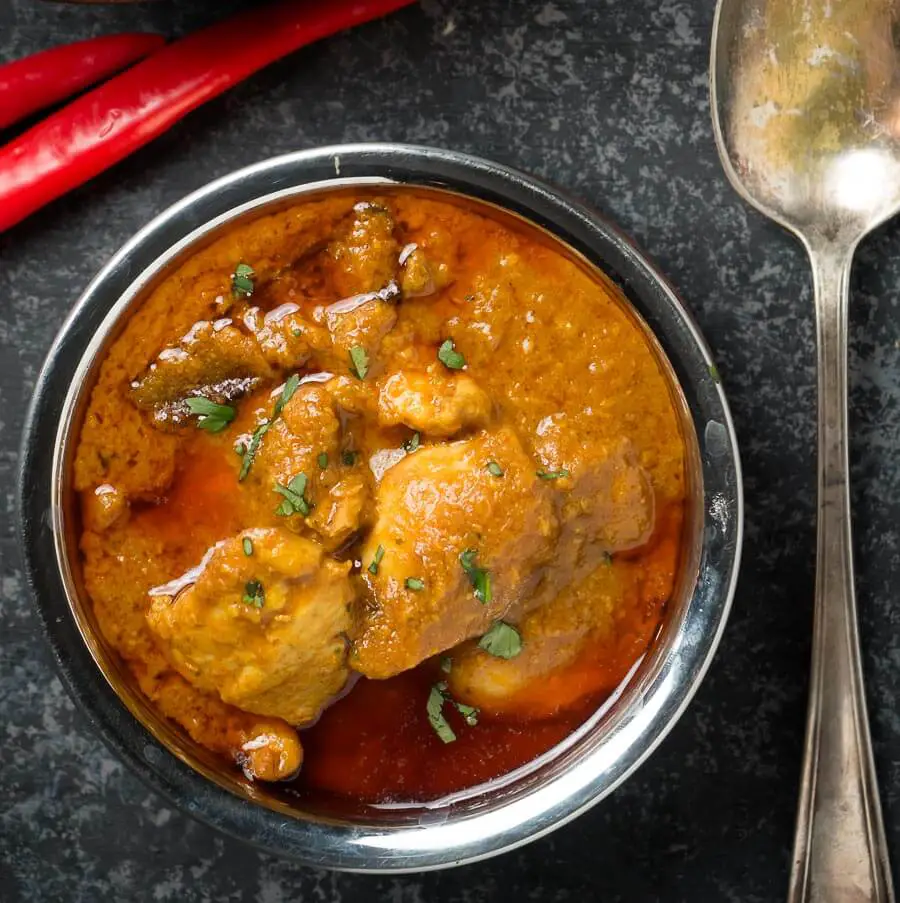 More Healthy Recipes