Traditional stove top creamy rice pudding is very creamy with the seamless sweetness and consistency. To make this dessert, there is no need to go outside the house and purchase a lot of ingredients.
I use only a handful of ingredients for preparing this tasty, easy, and best rice pudding on the hob dessert. You only need milk, rice, sugar, salt, and vanilla extract for making this rice pudding with cooked rice no eggs.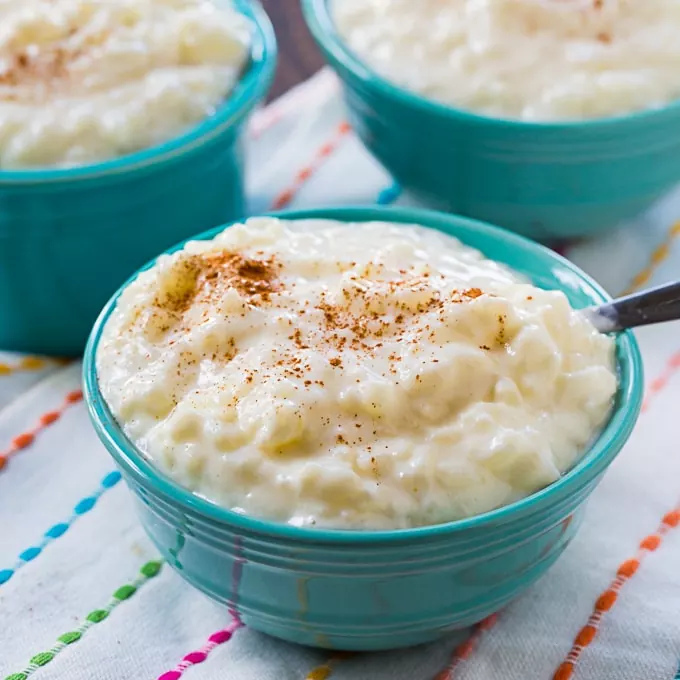 Traditional Stove Top Creamy Rice Pudding Recipe
Ingredients
6 Cups whole milk
½ cup white rice
½ cup of sugar
2 teaspoons vanilla extract
Ground cinnamon
½ teaspoon salt
Instructions
Add 5 ½ cups milk, salt, and sugar in a large saucepan and boil them over medium-high heat.
Put in rice and reduce the flame to low. Make sure to adjust the heat so that it is at a gentle boil.
Cook for 50 to 60 minutes, stirring frequently. The old fashioned rice pudding recipe mixture must be thick and have a texture of yogurt.
Take off from the heat when thickened, and add vanilla extract.
Allow to cool and then refrigerate.
Stir in the remaining ½ cup of milk just before serving. Sprinkle traditional stove top creamy rice pudding with cinnamon if you like.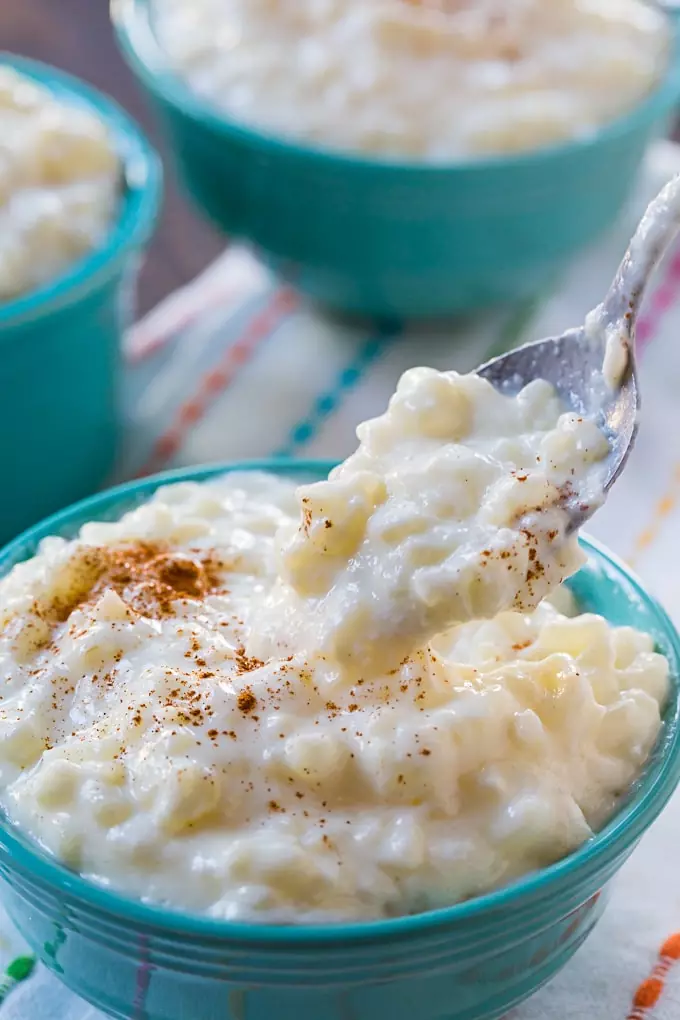 More Healthy Favorites