Do you want to learn how to make garlic naan at home? Look no further because the garlic naan recipe that I'm going to share today is truly the best.
Even if you have never tried to how to make naan at home earlier, this delicious, soft, and garlic flavored homemade garlic naan is well worth the effort. You can serve it with Indian and Pakistani dishes.
What Is Garlic Naan?
It is a leavened naan flatbread that is very prevalent in South Asia. In Pakistan and India, the garlic naan is an important part of every feast, wedding, birthday, and other occasions. To make the tandoori bread, basic ingredients are needed such as flour, yeast, sugar, and lukewarm water.
If you want to make the butter naan bread extra soft, you can add yogurt in it. Since it's a how to make garlic naan at home recipe, I add garlic to the dough. In the end, I brush the garlic naan with garlic butter and serve with lamb chops.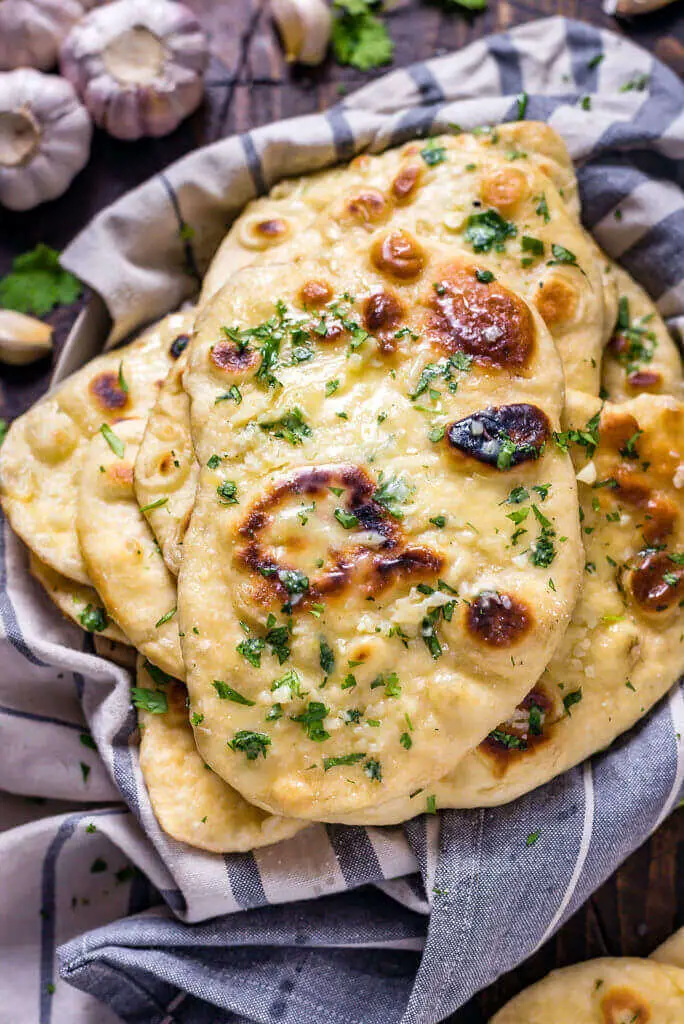 How To Make Garlic Naan At Home?
Ingredients
4 cups all-purpose flour
1 package active dry yeast
1/4 cup warm water
4 minced garlic cloves
¾ cup warm milk
1 tablespoon sugar
3/4 cup plain yogurt
1 teaspoon salt
Melted butter, for brushing
Fresh cilantro, for topping
Instructions
In a bowl, mix the yeast, water, and sugar and let it bloom for about 10 minutes. In a large bowl, combine flour and salt and make a well in middle.
Add warm milk and yogurt into the yeast mixture and mix well. Pour this mixture into the dry ingredients. Stir well until it takes shape of the dough, then lightly flour a surface, turn out the dough on it, and knead with hands for 3-4 minutes until smooth. Move the dough to a lightly oiled large bowl and loosely wrap with a wet towel. Allow the dough to rise at room temperature for about 1 hour until doubled in size.
Put the dough on a floured surface and knead into a disc and slice the dough into 12 equal-sized parts and roll each piece into a round ball.
Heat a heavy-bottomed skillet or pan over medium heat. Roll out each dough ball until it is about 6 inches wide and ¼-inch thick. Lightly brush the dough with butter and place onto the hot skillet one at a time. Cook for 2 minutes until big bubbles form on the surface. Turn over the dough and cook the other side for 1-2 more minutes until golden. Heap the cooked garlic naan bread recipe on a plate and cover with a cloth to keep warm.
Add the minced garlic to the leftover melted butter. Lightly cover and microwave for 15 seconds. Brush the warm how to make garlic naan at home with garlic butter and sprinkle cilantro on top. Serve hot and enjoy.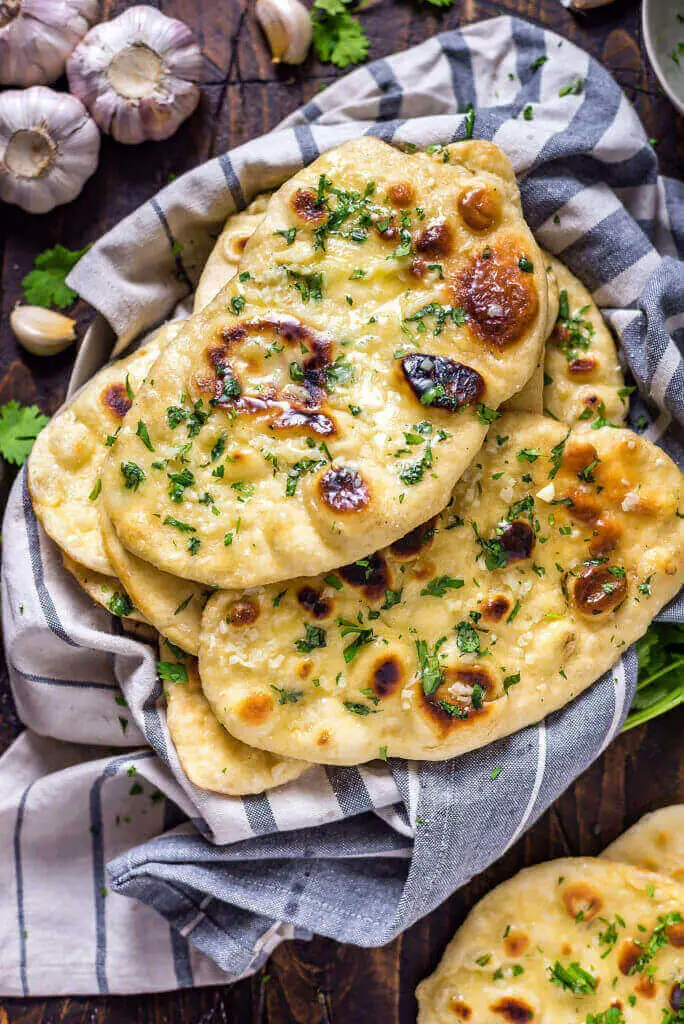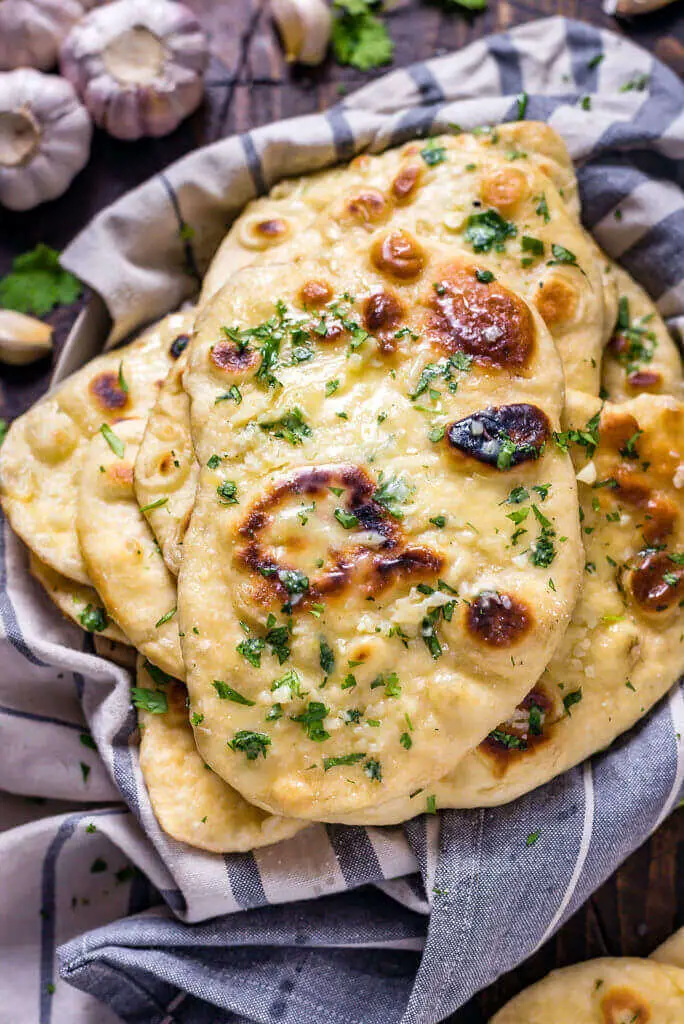 More Healthy Recipes