Do you want to learn how to cook potato gnocchi in air fryer? You have come to the right place. One potato gnocchi side dish is supremely easy to make.
All you need to do is mash russet potatoes; combine them with egg and flour, give them pillow shape, and then boil until fluffiest and lightest. They are remarkably incorporated with butter and sprinkled with fresh white truffle shavings.
But how to serve gnocchi as a side dish? Serve gnocchi with lemon garlic and decadent butter-sage sauce, or decorate it with some fresh bolognese or pesto sauce. It is one of the best Valentine's Day side dishes.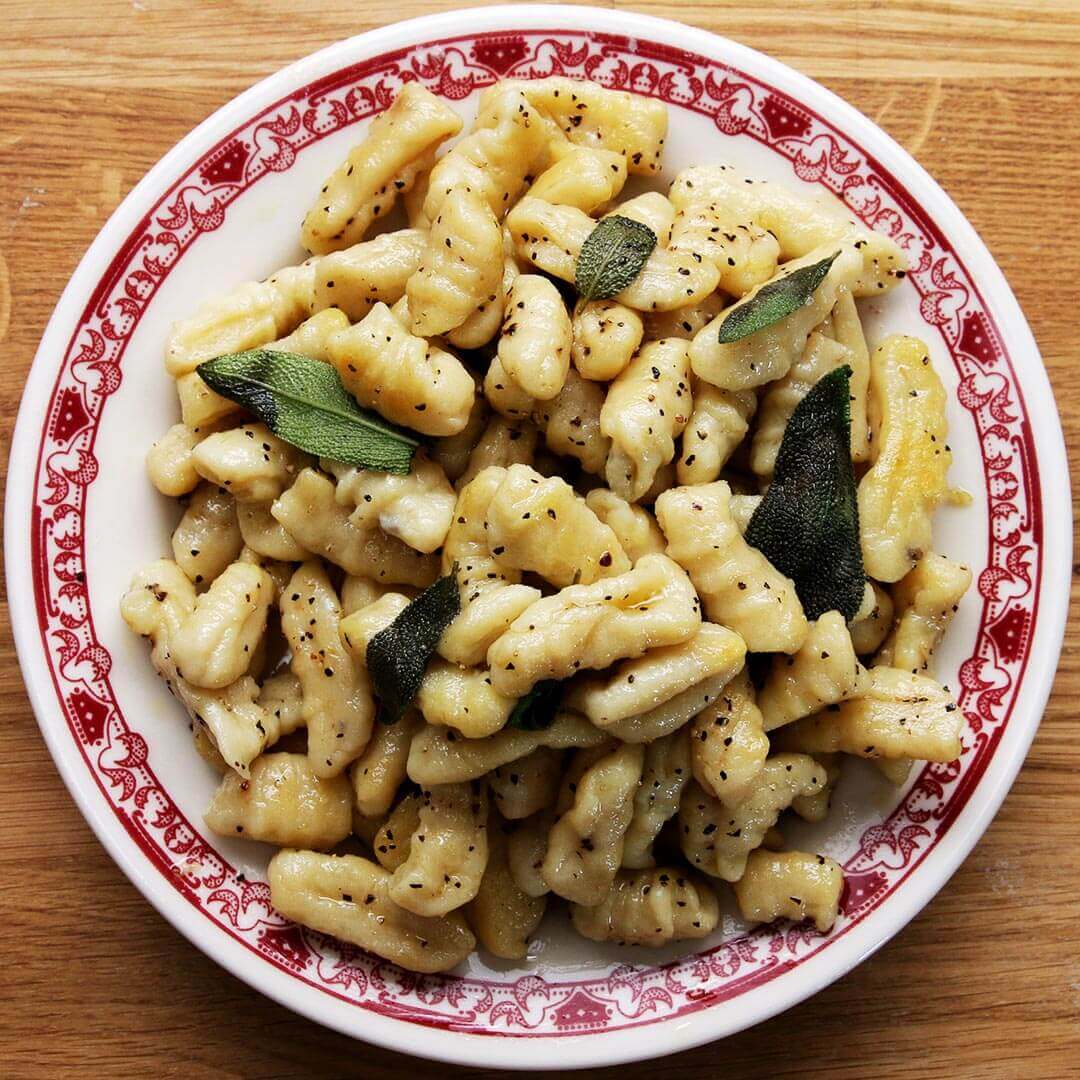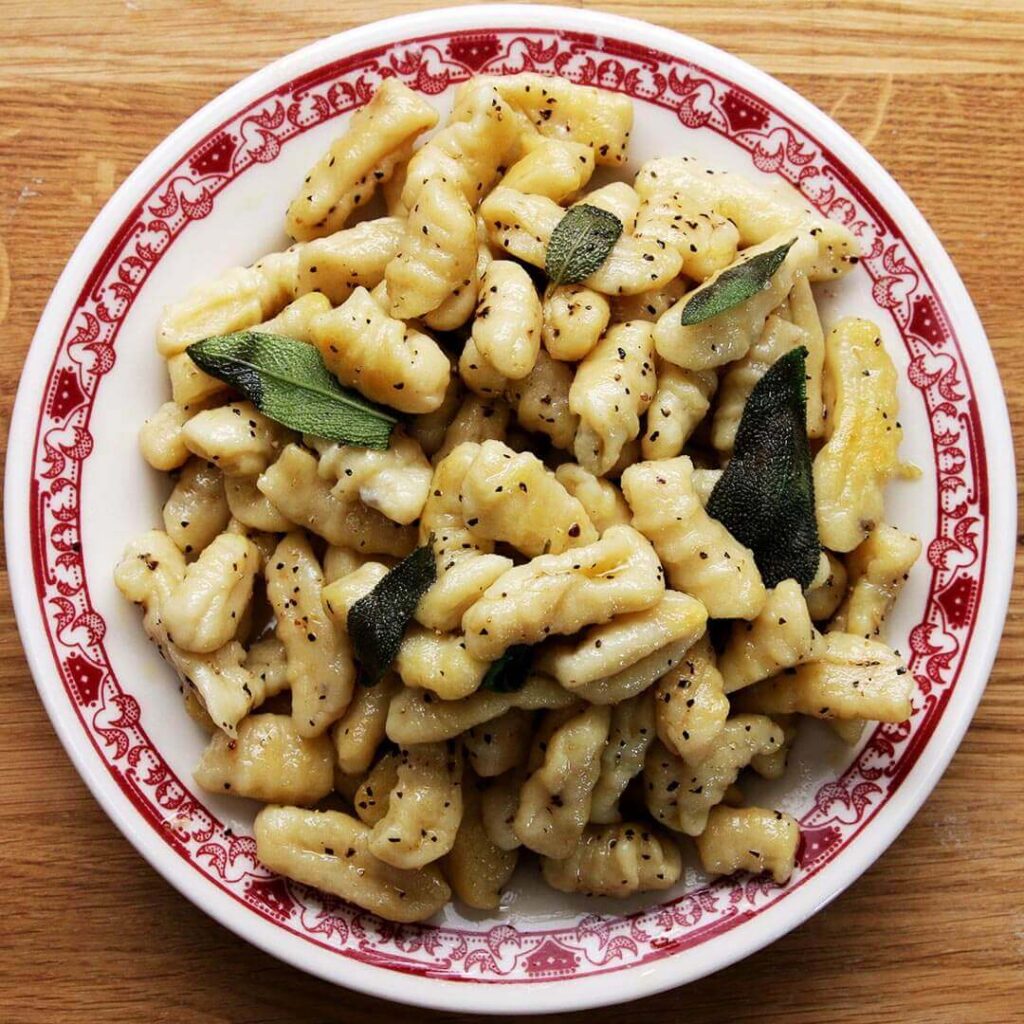 How To Cook Potato Gnocchi?
Ingredients
2 ½ pounds russet potatoes

1 ¾ cups all-purpose flour

1 large egg, whisked

Salt to taste
Instructions
Take a large pot and add salt and water to it. Put potatoes in the pot and bring them to a boil. Lower the heat to a quick simmer and cook for about 40 minutes or until potatoes are soft when cut with a knife.
Take 2 baking sheets and line them with parchment paper. Then, lightly dust the sheets with flour and set them aside.
Drain potatoes and peel while they are hot with a knife. Instantly pass them through a potato ricer or completely mash them in a bowl. Then, put them onto a clean work surface and spread in a uniform layer. Allow them to cool entirely, about 10 minutes.

Sprinkle flour and 2 teaspoons salt onto potatoes and then top them with egg. Use your hands to integrate flour and egg to make dough.

Knead the dough for at least 5 minutes or until it becomes smooth but not elastic. Sprinkle with all-purpose flour if it becomes very sticky. Don't knead the dough too much.

Distribute the dough into 8 pieces and roll each piece into a ½ inch thick and 24 inches long rope. Cut each rope into ½ inch portions.

Now, softly roll each portion against the fork's back prongs to make ridges. Then, put them in a single layer on parchment-lined baking sheets.

Now again, take a large pot and add salt and water to it. Bring the water to a boil and then add half of the gnocchi and gently mix once. Cook it for 2 minutes or until it floats to the surface. Then, gently boil for 1 more minute, lowering the heat if required for a gentle boil.

Take a wire-mesh spider or a slotted spoon and shift how to cook potato gnocchi soup instantly to a pesto sauce or toss in butter-sage sauce.