The summer garden party is a social gathering in which people gather to eat, drink, and be merry.
It is a tradition that dates back to the Renaissance era. The word "garden" in this expression refers to the garden party's outdoor setting.
Hosting a garden party during the summertime can be an enjoyable event for many reasons.
The weather is usually warm and sunny, so it's perfect for hosting guests outdoors.
Guests will feel at home because they can relax outside while enjoying their drinks and food.
A summer garden party also gives you an opportunity to showcase your home's beauty and style with its outdoor setting.
You'll be able to show off your beautiful flowers, musical instruments, and special decorations that you might not have been able to use during the rest of the year.
Let's take a look at how you can execute this.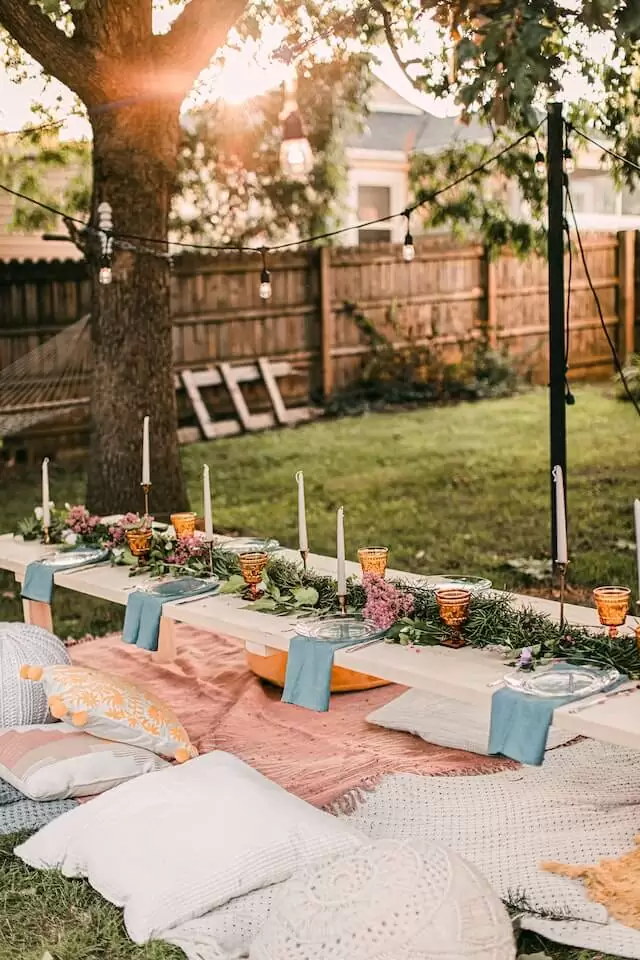 Why Host The Ultimate Garden Soirée This Summer?
The summer garden party is a great way to entertain guests with a fun, relaxed atmosphere.
It is also a great way to show your guests that you are the hostess with the mostest.
It's always important to have an event planned before guests arrive.
This gives you time to get everything ready and makes your guests feel welcome.
The ultimate summer garden party menu is all about creating an inviting, relaxing, and memorable experience for your friends and family.
1. The Best Food To Throw Together For Your Summer Garden Party
Summer is synonymous with parties, and the summer garden party is no exception.
A garden party is an outdoor event that typically takes place in a backyard or on the patio of a home.
Garden parties usually have light refreshments and can be held at any time of the year.
The main goal of these gatherings is to entertain guests with food and drinks, so you'll want to make sure your summer garden party menu covers both sides of the spectrum: light snacks and heavy appetizers.
From barbecue fare to picky bits, it's great to have a range of options.
So why not learn how to make ham and cheese sliders or try out a charcuterie board spread that spans the whole table? It can be a great time to try something new.
2. Choosing The Right Theme For Your Soirée
You have the perfect summer party planned, but before you can start picking out your floral arrangements or ordering your catering, you need to prepare your garden.
In order to plan a party, it is important to have a theme in mind.
This helps you plan your activities and summer garden party decorations that will match the theme. And it's definitely encouraged for you to have fun with this.
Why not think about a summer garden party theme? Or maybe a Mediterranean escape?
Maybe even something Gatsby-esque? It's all about picking a theme that works well with your occasion.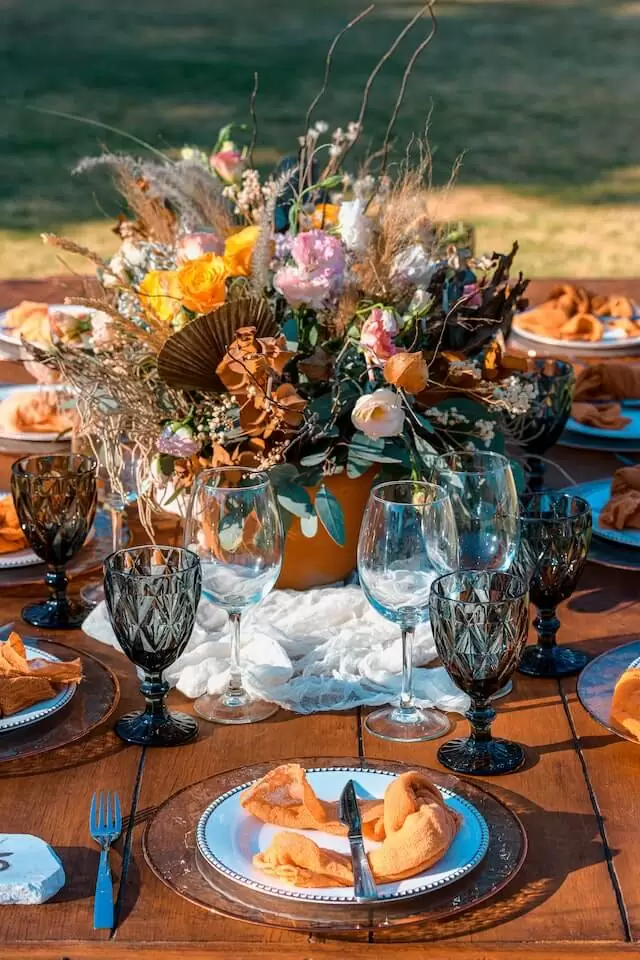 3. Decorating Your Outdoor Space For The Occasion
If you're hosting a garden party this summer, then you'll need to ensure that your outdoor space is decorated with the right kind of ambiance.
If you want to really make an impression, consider adding an accent wall or a few decorative pieces to pull focus from the rest of your space and make it more interesting.
From here, you could also look at adding greenery and flowers in pots or planters on tables, chairs and benches for extra color.
Next, think about adding some lighting to the area by using solar-powered string lights or battery-powered lanterns too.
It's definitely a great idea to have fun and really look to bring the space alive.
Tips For Hosting A Crowd-Pleasing Summer Garden Party
Evening garden party ideas are a great way to celebrate the start of summer.
Hosting an event in your backyard or in your garden is an easy and affordable way to enjoy the season.
The following are some tips for hosting a successful summer garden party:
Invite family and friends over for a fun evening of food, drinks, and games.
Make sure you have enough seating for everyone. If you don't have enough chairs, consider renting some from the local party store or asking your guests to bring their own chairs with them.
Consider having food stations that offer different types of cuisine – one station might offer barbecue, another might offer pizza, and another might offer burgers and hot dogs.
Provide plenty of drink options – water bottles are always a good idea to keep everyone hydrated, along with cocktails created for the occasion.
Conclusion
So, you now know how to throw a perfect summer garden party. Follow the tips I shared in this guide and have a fun time with your loved ones.
You May Also Like To Read These Posts