Even for those of us that love to cook, finding enough time in the day to prepare healthy budget family meals can be taxing.
The good news is, it is still possible to create healthy meals for large families when we are short on time.
Indeed, the recipes below are specially designed to cook while you get on with the rest of your to-do list. Read on to find out what they are.
3 Quick And Healthy Meals For Large Families
1. Instant Pot Chili 
The first cook and go meal to try is this instant pot chili recipe that is full of authentic Mexican flavors.
Most of the taste comes from the many herbs and spices used including chili powder, cumin oregano, and garlic powder as well as a good grind of salt and pepper.
There are fresh green chilis in the recipe too which add a nice amount of heat that pairs well with the richness of the beef.
The recipe itself has five stages, but don't worry they are all super quick and easy.
You just brown the meat, deglaze the pot, add the vegetables, add the species and then set it to pressure cook while you use the time you have just gained on something else.
The great thing about the instant pot pie is that it combines pressure and heat, this tasty dish is ready in a mere 40 mins!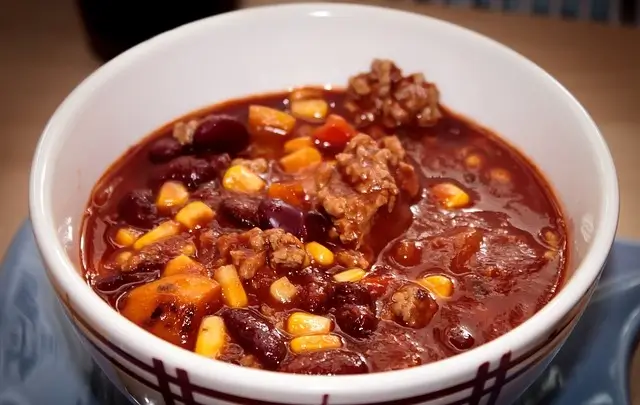 2. Roast Chicken And Sprouts With Pesto 
Finally, we have one of the most easy meals for large family gatherings.
It's a simple roast chicken served with delicious sprouts and pesto.
The great thing about this recipe is that you can cook it all in the same pan.
Then the sprouts will soak up all that delicious chicken juice.
You can even spatchcock the chicken to make it cook faster if you need to, but for the sake of keeping preparation time to a minimum, it's best to keep it whole.
Just salt and pepper the chicken and add it to a roasting tin.
Then add trimmed raw sprouts and let the oven work its magic.
Feel free to throw in some garlic cloves or some lemons for added flavor too.
For the pesto you are most welcome to make your own, it's fast and easy to make.
However, buying a fresh pesto from the supermarket works just as well.
Be sure to take the sprouts out once browned and toss them in the pesto before serving alongside the chicken and some yummy crusty bread.
3. Slow Cooker Curry 
This curry not only tastes great but requires no browning of the meat beforehand, which lowers the prep time.
There is no butter or oil in it either which makes it perfect for those looking to lose weight.
There are only two steps to this slow cooker curry too.
The first is to use a food processor to make the fresh curry paste, and then the second is to add that paste along with the chicken to your slow cooker and cook on high for 3 hours!
Serve the healthy meals for large families with rice and naan for a yummy cook and go option for when your time is limited but you fancy some spice.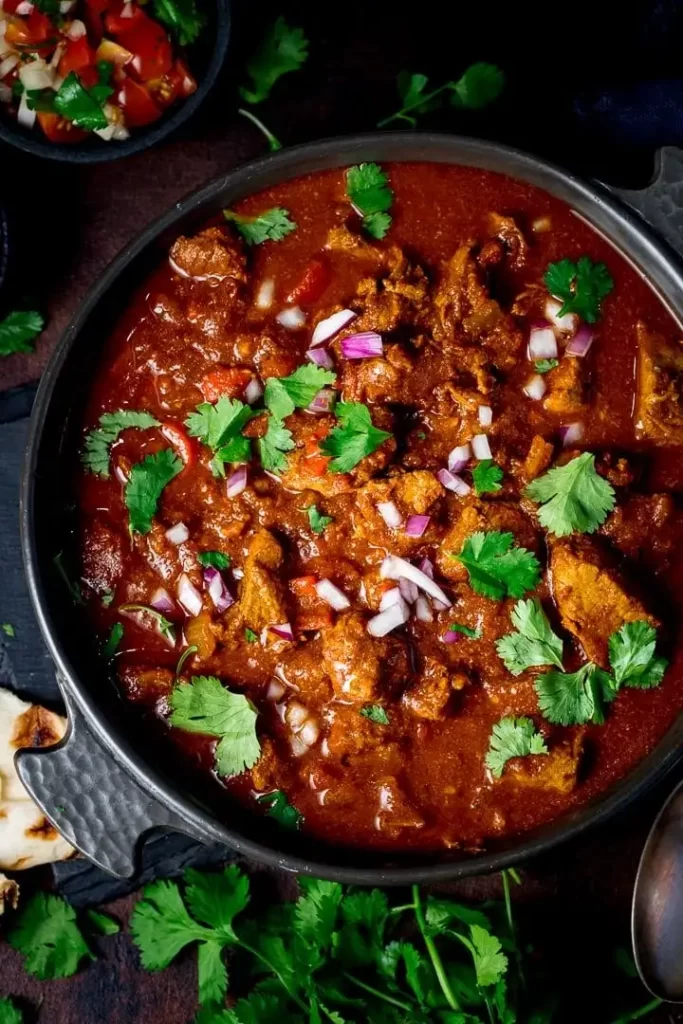 Conclusion
So, these are the quick and healthy meals for large families. When you want to prepare food quickly, try one of these recipes.