These easy honey sriracha meatballs are spicy, sweet, and full of flavors.
This easy-to-prepare honey sriracha turkey meatballs recipe is the perfect appetizer and lunch glazed with honey and spicy sriracha.
Sriracha honey meatballs recipe is such a delicious, fresh, and light meal that your family will love.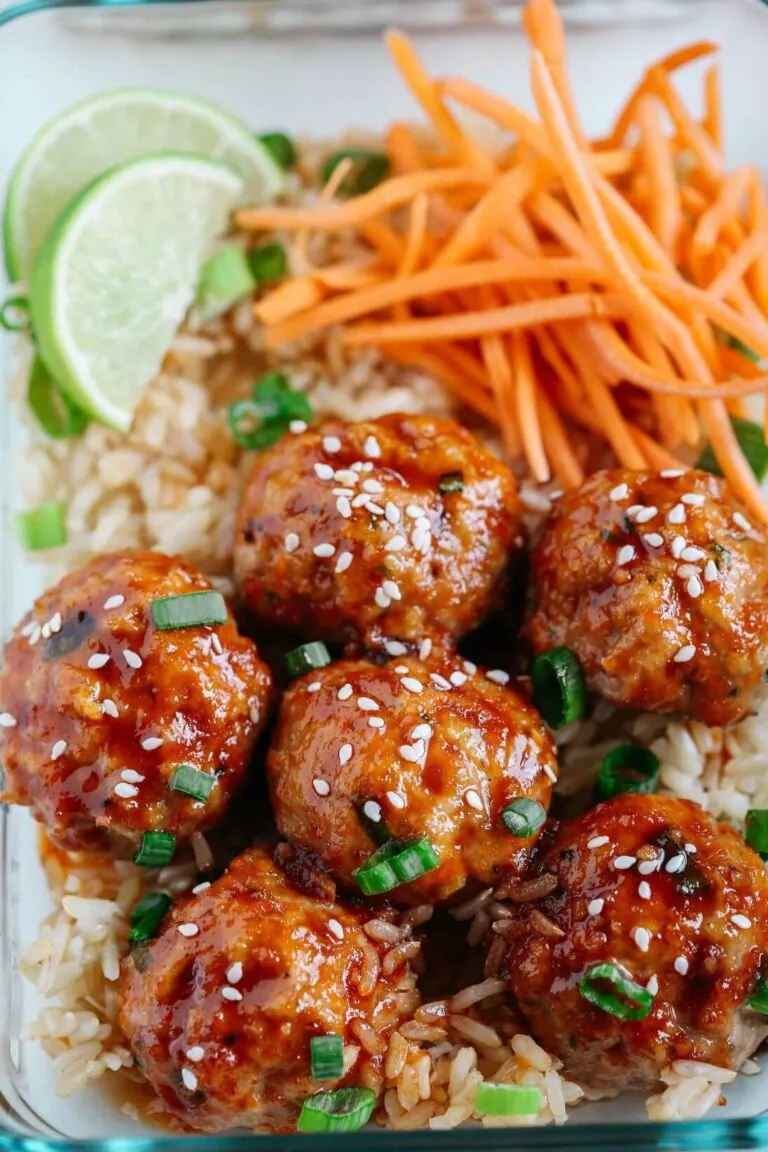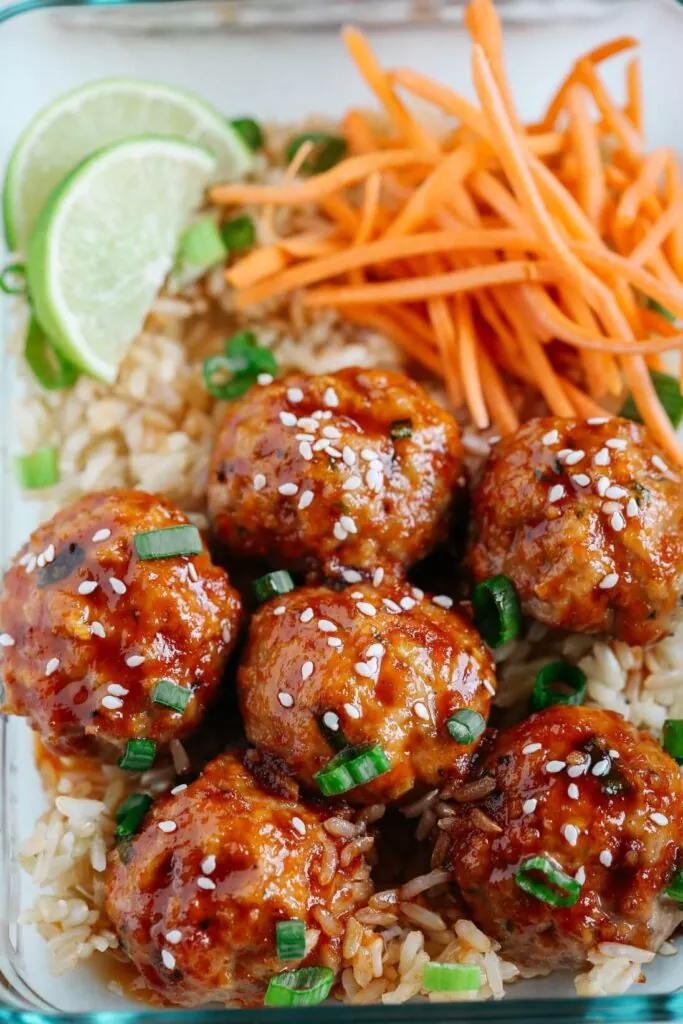 Easy Honey Sriracha Meatballs
Ingredients
For meatballs
2 large eggs

½ teaspoon black pepper

½ teaspoon garlic powder

½ teaspoon salt

¼ cup green onions, chopped

1 cup whole-wheat panko breadcrumbs
For Honey Sriracha Sauce
¼ cup Sriracha

3 cloves minced garlic

3 tablespoon honey

1 tablespoon grated fresh ginger

3 tablespoon reduced-sodium soy sauce

½ teaspoon toasted sesame oil

3 tablespoon rice vinegar
Instructions
Preheat oven to 190° (375°F).

To prepare

sweet and spicy sriracha meatballs,

mix turkey, eggs, breadcrumbs, garlic powder, green onions, pepper/salt in a large bowl and stir well until thoroughly combined. 

Shape the mince mixture into 1 ½ inch balls and place on baking sheets lightly oiled or sprayed with cooking spray. 

Bake

spicy honey sriracha glazed meatballs

in the preheated oven for 20-25 minutes, or until cooked through and browned.

While the

 meatballs are baking, take a small saucepan, mix all ingredients for the sauce in it and boil them over medium heat and stir continuously. 

Slow down the heat and simmer for 8-10 minutes; when the honey sriracha sauce becomes thick, pour it on baked

honey sriracha chicken meatballs.

Sprinkle parsley, sesame seeds, and green onion and serve easy honey sriracha meatballs on brown rice.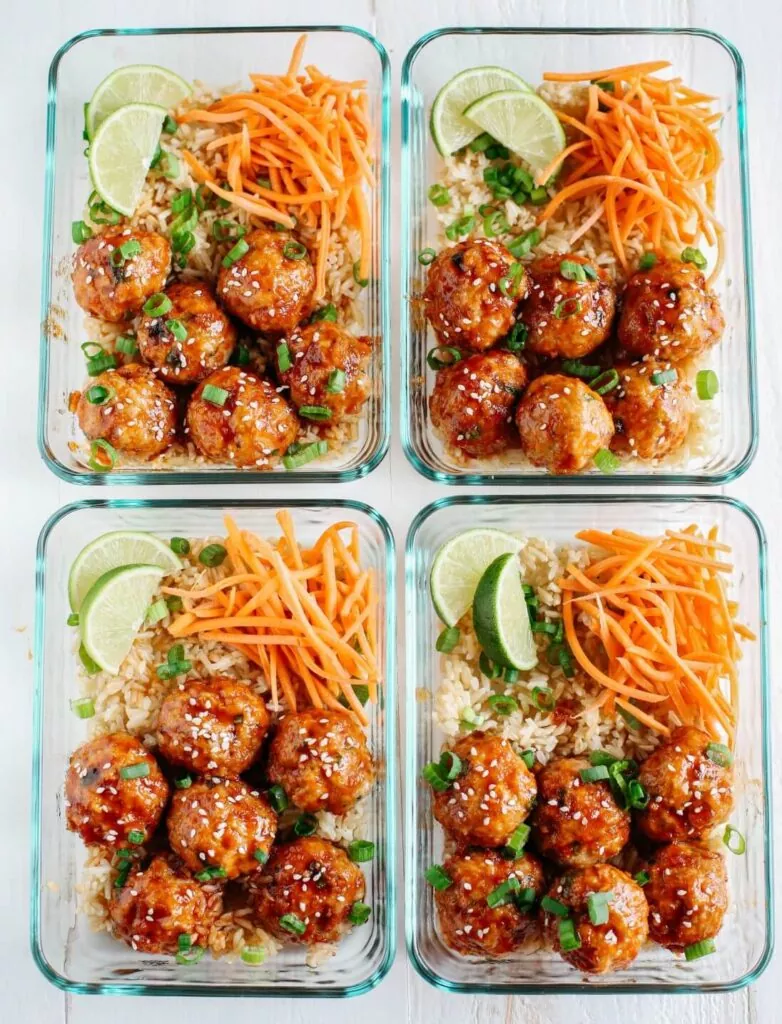 Check Other Amazing Recipes