Are you surfing the internet to find simple rice recipes and you want to learn How to make special fried rice like the takeaway? This Chinese special fried rice restaurant style recipe is packed with colorful vegetables. Only 20 minutes are required for making this delicious fried rice with egg recipe.
The House special fried rice recipe is an easy and perfect side dish that can be served in lunch and dinner as well. It is guaranteed that your entire family would love the homemade vegetable rice. This egg fried rice recipe chinese is very simple to make. The egg fried rice is an ideal companion of chicken madras curry.
Chinese Special Fried Rice Restaurant Style
Ingredients
3 cups cooked white rice
2 large eggs beaten
1 tablespoon vegetable oil
2 teaspoons minced garlic
½ cup chopped red bell pepper
½ cup chopped onion
½ cup frozen peas
½ cup chopped carrots
Salt and pepper to taste
3 tablespoons soy sauce to taste
1 tablespoon toasted sesame oil
Sliced green onions for garnish (optional)
Instructions
Heat 2 teaspoons vegetable oil in a large skillet or wok over medium-high heat.
Put onion and carrot into the pan and cook for 3 to 5 minutes until softened. Add red bell pepper; cook for more 2-3 minutes then, stir in garlic and cook for about 30 seconds.
Season with pepper and salt to taste. Take out the vegetables from the skillet; place them on a plate and cover to keep them warm.
Add the remaining oil in the skillet; put in eggs and cook, stirring infrequently, and break up with a spatula until the eggs are evenly dispersed and cook thoroughly. After that season with pepper and salt to taste.
Add the cooked rice, cooked vegetables, and frozen peas to the skillet. Pour in the sesame oil and soy sauce and mix lightly until all ingredients are combined thoroughly and cooked through 3 to 4 minutes. Season with pepper and salt to taste, add more Chinese special fried rice sauce if needed.
Sprinkle Chinese special fried rice restaurant style with sliced green onion if you want, serve hot and enjoy!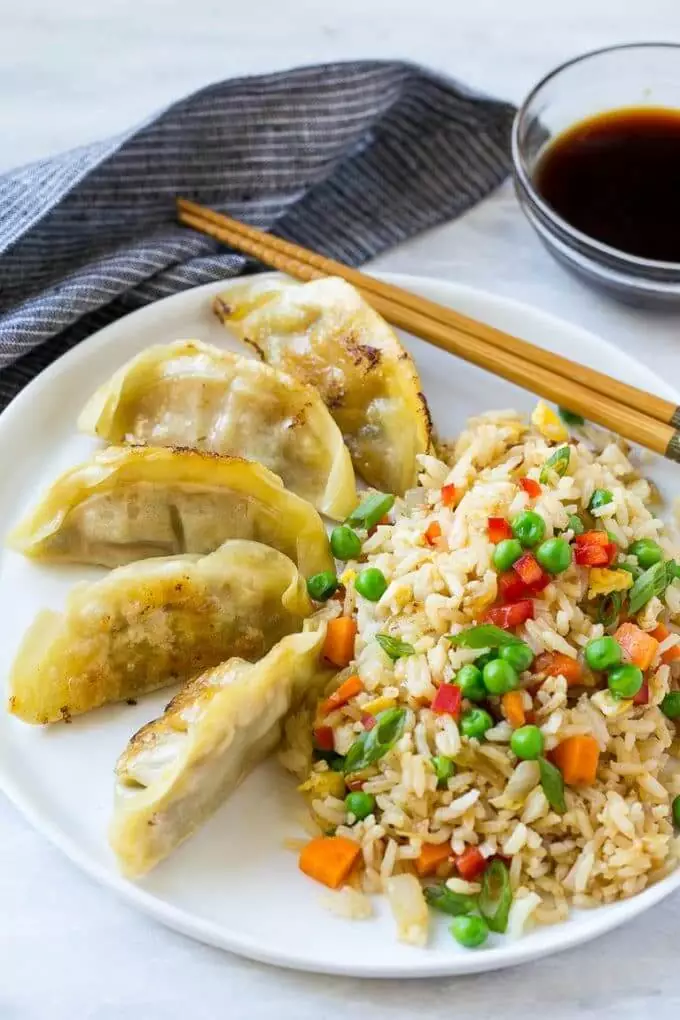 More Healthy Recipes