Ditch the boxed macaroni and cheese and enjoy this macaroni pasta with cheese sauce. To make this easy peasy macaroni cheese recipe, you only need eight ingredients.
This garlic powder mac and cheese recipe simple can be made within 15 minutes.  Once your family will taste this easy peasy mac and cheese, they will say goodbye to the boxed simple macaroni cheese recipe pasta.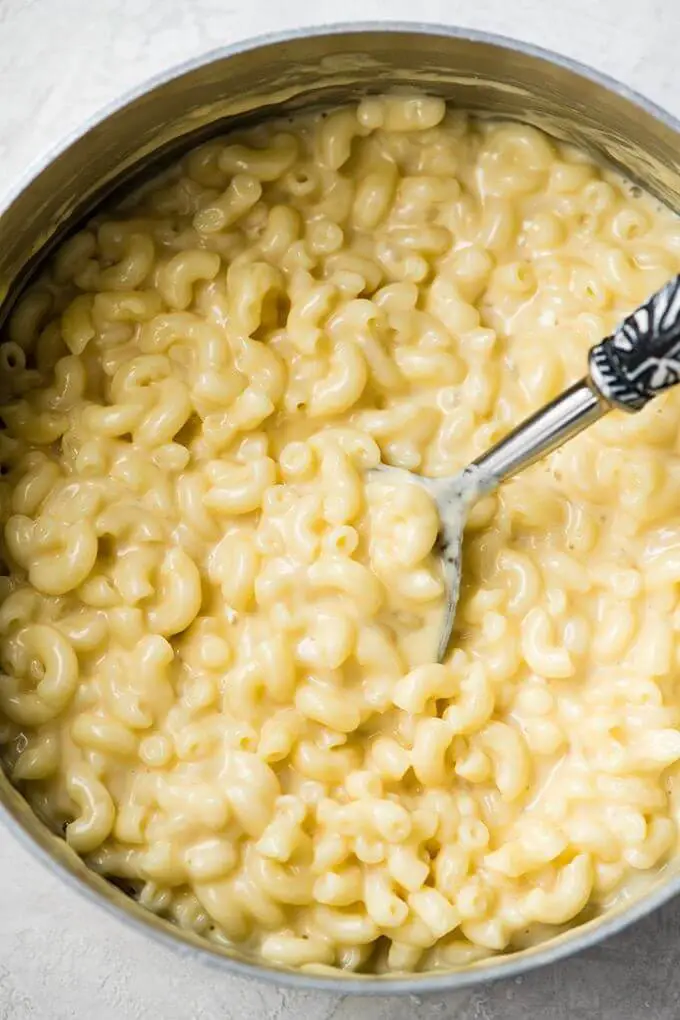 Easy Peasy Macaroni Cheese Recipe
Ingredients
8 oz uncooked elbow macaroni
Easy Cheese Sauce
2 tablespoons all-purpose flour
2 cups shredded cheddar cheese
1 cup whole milk
2 tablespoons butter
¼ cup Greek yogurt or sour cream
½ teaspoon sea salt
¼ teaspoon garlic powder
Instructions
Add ¼ teaspoon salt in water and boil elbow macaroni, (cook macaroni according to package instructions) drain and set aside.
How To Make Cheese Sauce For Macoroni?
In a small bowl, mix flour, garlic powder, and sea salt and set aside.
Melt butter in a small saucepan over medium heat.
Add flour mixture in butter and mix to combine.
Cook for about 1 minute until the mixture is golden brown.
Pour in 1 cup milk and mix until the mixture is smooth then, add sour cream or Greek yogurt and whip until even and combined.
Cook for about 3 to 5 minutes on medium-high heat until the mixture is thickened. Don't allow it to boil.
Reduce the heat to low when the mixture is thick and add cheese. Mix until cheese is melted and the mixture is smooth. Add more salt/seasoning if needed.
Add the cooked macaroni into the homemade cheese sauce and mix until the cheese sauce is equally distributed.
Allow the

easy peasy mac n cheesy

to cool for about 3-5 minutes until the cheese sauce has thickened and sticks to the noodles.
Serve warm easy peasy macaroni cheese recipe and enjoy!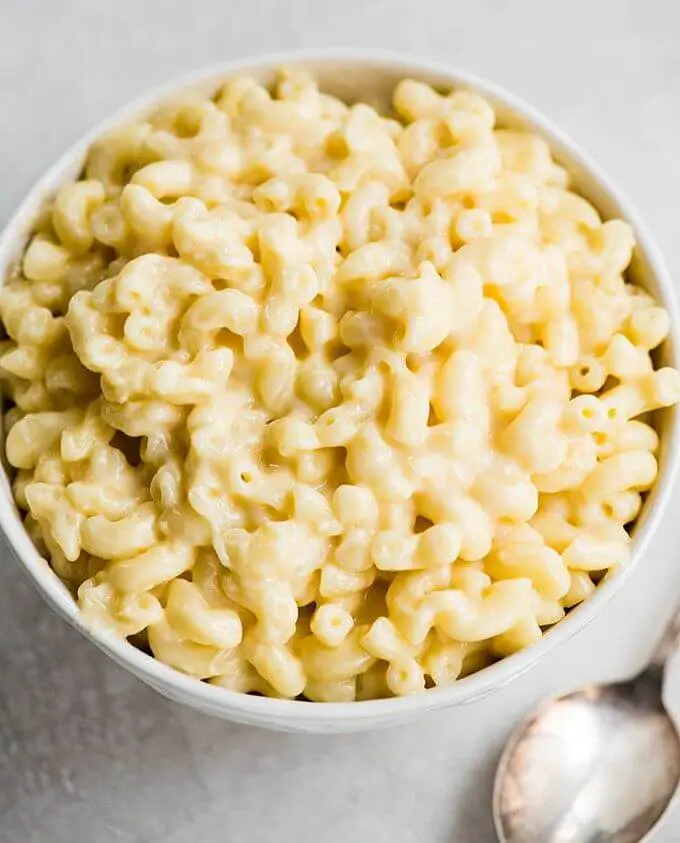 More Healthy Recipes