Are you in search of an easy and simple Reuben roll ups appetizer recipe? Today, the recipe that I'm going to share is a baked version of the classic corned beef roll ups.
These super-delicious and healthy Reuben roll ups are stuffed with sauerkraut, swiss cheese, and corned beef. The crescent roll reuben roll ups are a perfect crowd-pleaser, so you can easily serve them at a party.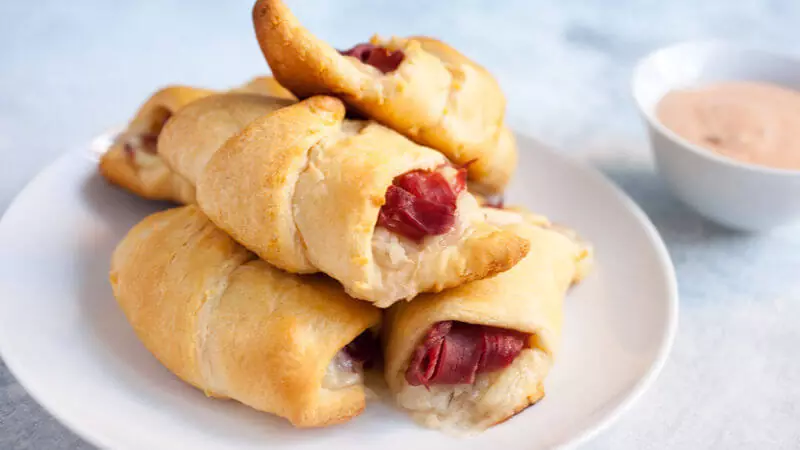 Reuben Roll Ups Appetizer Recipe
Ingredients
1 package Pillsbury refrigerated crescent dinner rolls
8 slices thin corned beef
8 thin slices Swiss cheese
1 cup sauerkraut
Thousand Island dressing for dipping
Instructions
Preheat oven to 190°C. Uncover the reuben roll ups crescent. Add a slice of corned beef, a small slice of cheese, and a tablespoon of sauerkraut.
Twist the crescent roll up and put on a baking sheet covered with parchment paper. Repeat the process with all crescent Reuben rolls.
Bake Reuben roll ups in preheated oven for 13 to 15 minutes until golden brown.
Remove reuben crescent rolls recipe from the oven and allow cooling for few minutes and then serve the corned beef roll ups with thousand Island dressing for dipping.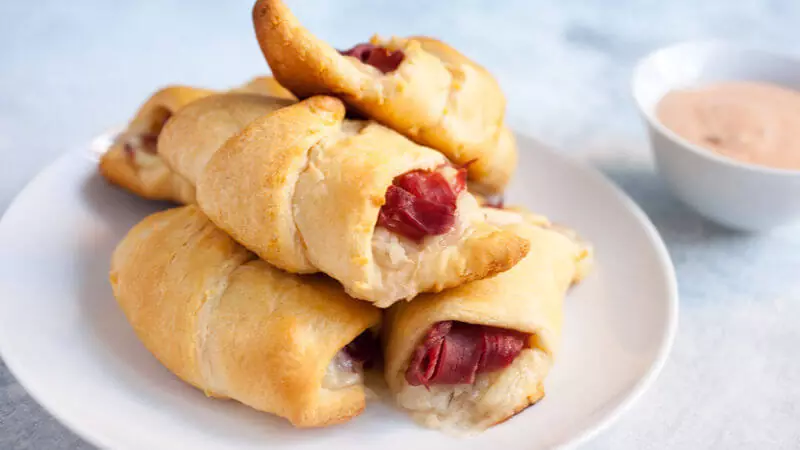 More Healthy Recipes