Whether it's the traditional Sunday dinner or that much-loved comfort food your Ma used to make when you were sick, you have probably experienced hundreds of good family dinner recipes throughout the years.
Now you're all grown up, you may have tried to replicate these dishes only to have found something missing every time.
Healthy family recipes provide a fascinating glimpse into your family's history, though, which is why it's so important to make these recipes last forever. So, how can you do this?
5 Ways To Help Good Family Dinner Recipes Live On Forever
1. Write Down Or Scan Recipes
The simplest way to save these recipes and ensure they live forever is to write them down or scan them.
Of course, it may not be as easy as this. Many family chicken recipes are stored in the head.
Your mother or grandmother knows every precise measurement and time even though they never took the time to write it down.
You can follow suit and learn it by memory, but writing the recipes down in a cookbook will make them easily accessible for everyone.
The hard copy will also be ideal for when you're teaching your kids how to cook as they'll have something to work from.
2. Study The History Of Food 
The history of food might not seem like it relates to you, especially when you consider how many years have come before.
But, your ancestors will have used this history in a world before online recipes and YouTube guides, so it's worth considering learning something.
By studying food history, you can better understand how different flavors and aromas combine to create something delicious.
You can take this knowledge with you when practicing old recipes and you might unlock that flavor you've been looking for.
3. Think About The Stories Behind the Food 
Good family dinner recipes aren't just about what's on the plate.
Many of the best recipes are born out of the stories surrounding them.
Just like the best headstones can show visitors who a person was, the stories behind your family recipes will teach you about how your family lived when the recipes were first invented.
If you can find the context behind every ingredient, you'll come to appreciate the meal more.
Perhaps it was created due to a shortage of traditional ingredients.
Maybe your family needed to make do with a few ingredients, which helped them discover something that has become a staple.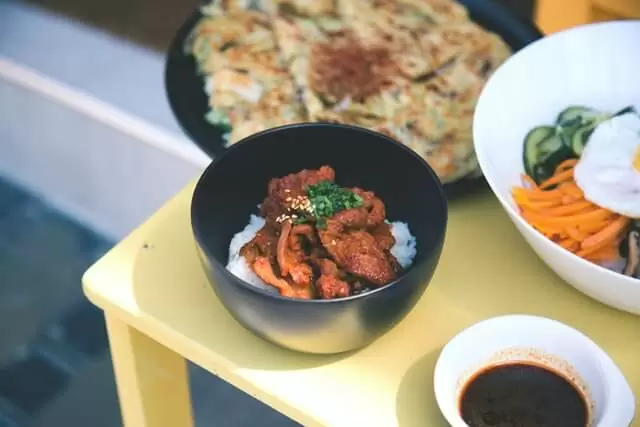 4. Make Changes And Add New Recipes 
You aren't just continuing your family recipes.
This is also the chance to add your name to the illustrious history of your family's kitchen prowess.
Because of this, you shouldn't feel too bad about not getting the same ingredients, and even professional chefs will happily deviate when they need to.
Deviating and adjustments are the only way to create something of your own.
It might still bear the bones of your traditional recipe, but it has your unmistakable stamp with it as well.
5. Maintaining Tradition
Good family dinner recipes are a superb way to maintain tradition and feel closer to the men and women who came before you.
Mastering these family recipes for dinner and making new ones will help to continue this tradition that your kids and their kids can continue to love and feel like they are back home no matter where they are in the world.
Conclusion                     
So, these are five ways to make your healthy family recipes live on forever. You can follow these tips to make your best family dinner recipes last forever.