Do you want to learn how to make scrambled eggs with butter? These scrambled eggs with cheese are supremely delicious, creamy, smooth, and gently scrambled. To make fluffy eggs, I would suggest you take advantage of the silicone spatula and non-stick pan.
Also, use low heat to end up with delicate and soft eggs instead of overcooked and rubbery chunks of eggs. The scrambled eggs with butter will turn out to be fantastically cooked, not too dry and not too wet.
While preparing the fluffy eggs, don't forget to constantly stir them and ensure they don't stick and cook too fast.  
THIS POST MAY CONTAIN AFFILIATE SALES LINKS. PLEASE SEE MY FULL DISCLAIMER POLICY FOR DETAILS.
What Is The Secret Ingredient For Scrambled Eggs?
To make the best scrambled eggs recipe, you should whisk them wholly and energetically before cooking them. Whisking integrates air, which creates foamier scrambled eggs. It is the first step in making an omelet.
Should You Include Water Or Milk To Scrambled Eggs?
If you want fluffier scrambled eggs, you should incorporate 1 to 1 ½ tablespoon of water per egg. If you like creamy scrambled eggs, you can include 1 tablespoon of milk per egg. I would recommend you use a small nonstick frying pan to cook your eggs.
How Do You Keep Scrambled Eggs From Drying Out?
To keep your scrambled eggs without milk from drying out, you should use low heat. Low heat also helps you make your eggs creamy. Cooking eggs at high heat kills them and they become tasteless and drier.
How Do You Know When Scrambled Eggs Are Done?
They are cooked when they are thickened and no perceptible liquefied eggs remain.
How To Make Scrambled Eggs With Butter?
Ingredients
4 large eggs

½ tablespoon butter

1/8 teaspoon kosher salt, or more to taste
Instructions
In a medium non-stick pan, melt butter over medium-low heat.

In a bowl, crack eggs, add a pinch of salt, and beat/whip until well blended.

Pour the eggs into the pan instantly when the butter begins to bubble around the pan, swirl with a

spatula for scrambled eggs

in small circles, continuously for about 30 seconds until the eggs thicken and little curds form.  

After making circles, make long sweeps in the pan for about 20 seconds until larger and creamy curds form. 

Remove the pan from heat when the butter egg omelette is softly set and leave for a few seconds to finish cooking; then, give the last stir. 

Sprinkle how to make scrambled eggs with butter with black pepper, extra salt, and chopped herbs if desired and serve immediately.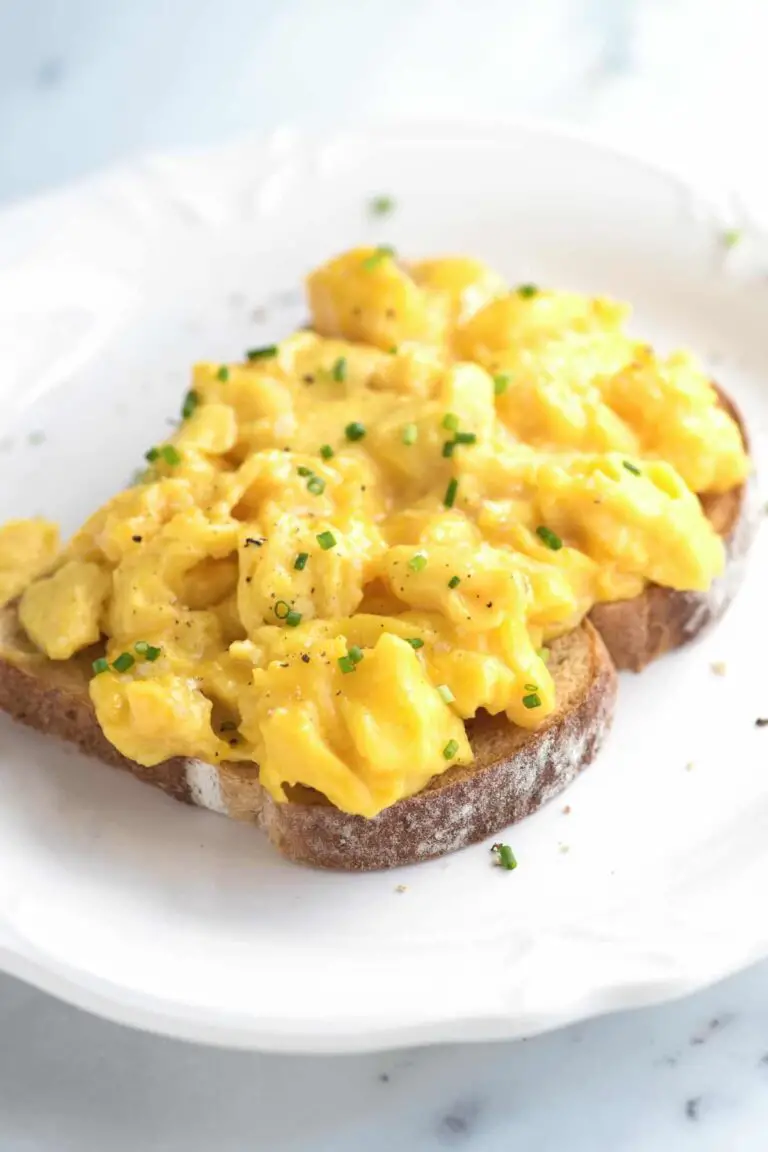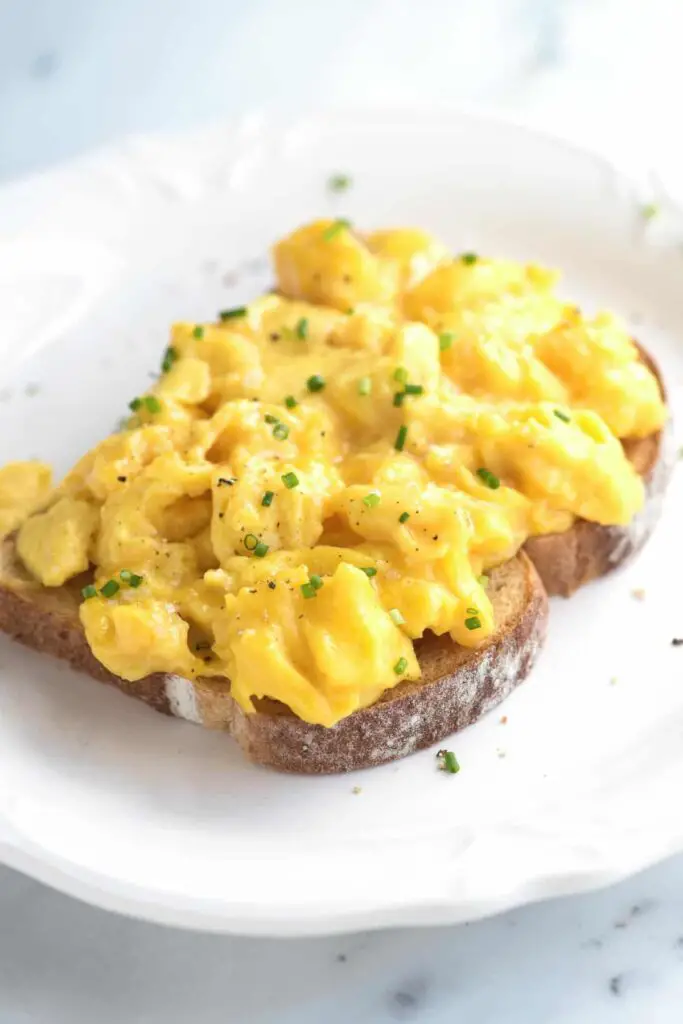 More Healthy Recipes