Wondering how to make pizza rolls in oven? These cheesy and finger-licking homemade pizza rolls with garlic butter are filled with melty mozzarella, mini pepperonis, more cheese, and delicious garlic butter. This garlic butter pizza rolls recipe is crazy quick, simple, and easy, so newbies can also try it.
I love these delicious butter garlic pizza rolls, and I am sure that your entire family, especially kids, will also love this healthy appetizer.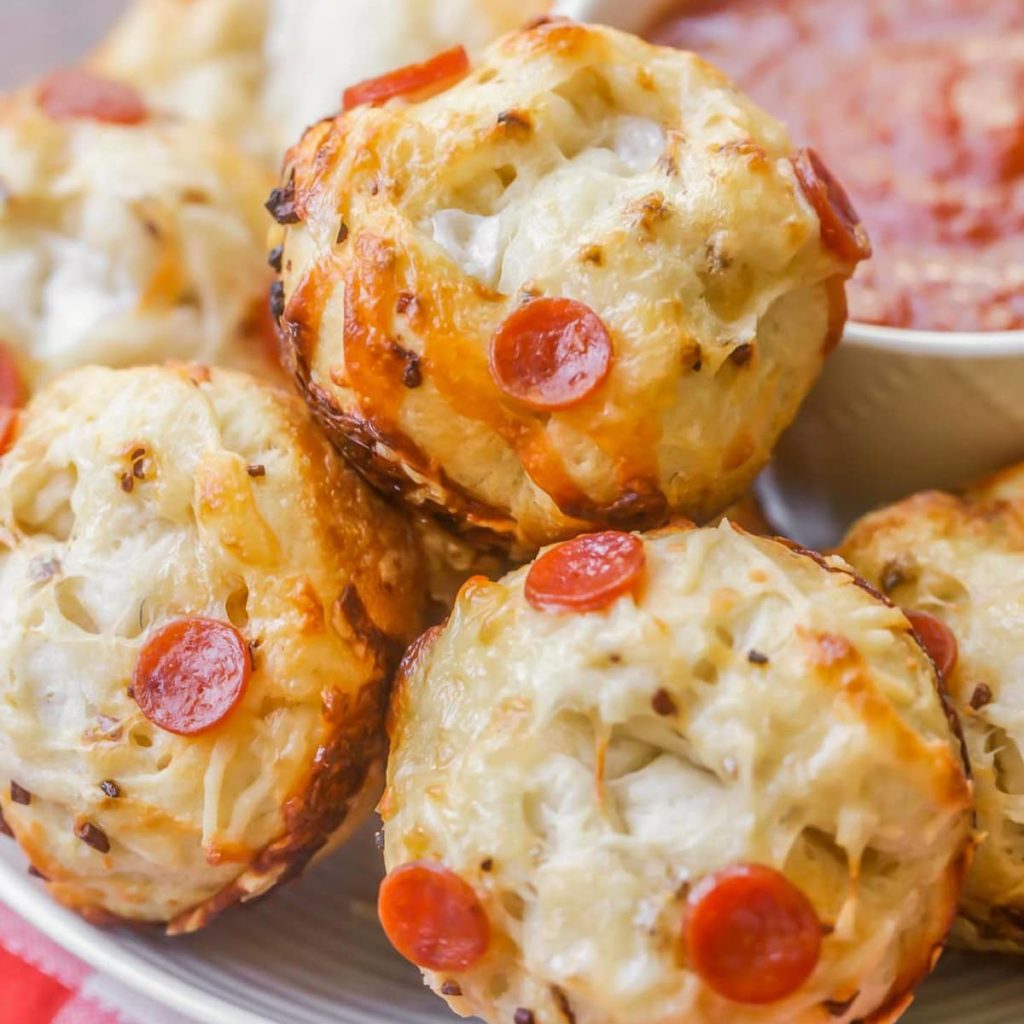 How To Make Pizza Rolls In Oven?
Ingredients
32 cherry size mozzarella balls
2 tablespoon butter
2 cans buttermilk biscuits
6 cloves minced garlic
1 pinch crushed red pepper flakes
¼ cup of vegetable oil
¼ teaspoon salt
Mini pepperonis
3 tablespoon olive oil
½ cup shredded parmesan cheese
1 cup shredded mozzarella cheese
Marinara for dipping
Basil and salt for taste
Instructions
Preheat oven to 232°C (450°F).
Open can of buttermilk biscuits, cut them, then crush and round out.
Set two mozzarella cheese balls in the middle and enfold the dough around it to form a ball.
Take a frying pan and heat olive oil over medium heat. Add red pepper flakes, butter, and garlic and then add salt and olive oil.
For a few seconds, roll each dough ball in oil/butter and then put in a mini muffin pan.
Gather shredded cheese and add some to each dough ball.
Top each dough ball with a few pepperonis.
Now, bake cheese balls for about 8-10 minutes and brush with remaining garlic butter.
Dust homemade pizza rolls with pizza dough with basil and salt.
Serve warm how to make pizza rolls in oven with marinara sauce.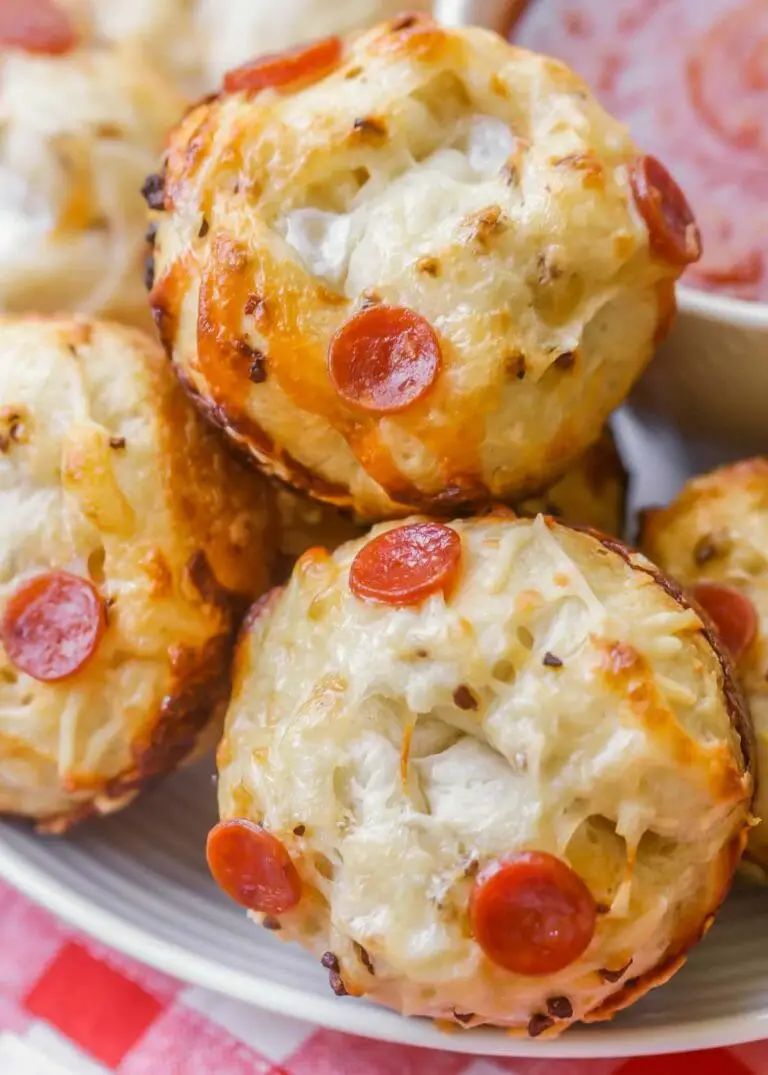 More Healthy Recipes