Are you looking for an easy and creamy authentic Thai peanut sauce recipe? Today, I'm going to share a spicy-sweet curried peanut dip recipe with you guys that will be pourable when warm but will be thick when fully chilled.
You would love to pair authentic Thai dipping sauce with eggs, roasted sweet potatoes, and roasted chicken.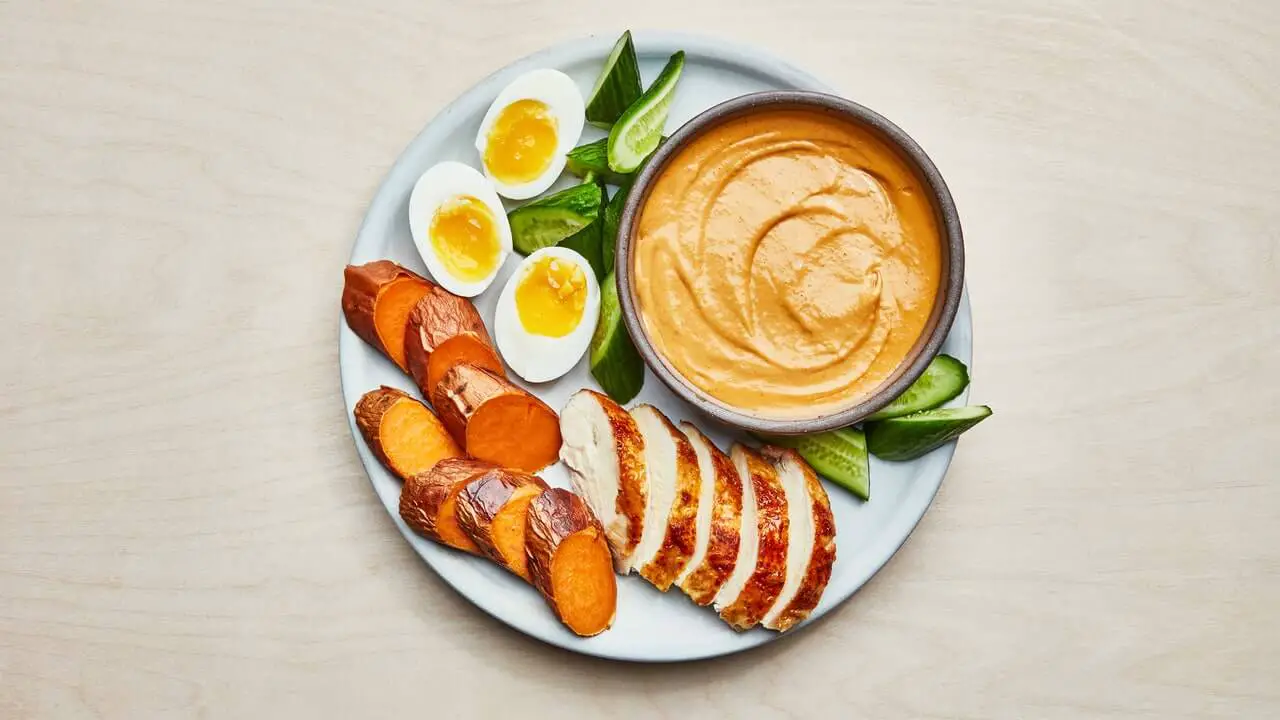 Authentic Thai Peanut Sauce Recipe
Ingredients
1 cup chicken stock
3 garlic cloves, minced
2 teaspoons curry powder
1 large shallot, minced
Juice of 1 lime
1 tablespoon soy sauce
1 tablespoon fresh ginger, minced
1 tablespoon canola oil
1 tablespoon brown sugar (packed)
½ cup creamy peanut butter
½ teaspoon crushed red pepper flakes
Instructions
Pour oil in a saucepan and heat over medium-high flame. Put in the shallot and mix for 2-3 minutes.
Add curry powder, chili flakes, ginger, garlic, and mix for 1 minute until aromatic.
Add chicken stock, soy sauce, peanut butter, brown sugar, and lime juice and stir to combine thoroughly.
Remove the pan from heat when the sauce thickens a little.
Keep authentic Thai peanut sauce recipe in the refrigerator for 2 hours before serving.
Before serving Vietnamese peanut sauce recipe, add a splash of chicken stock and mix if desired.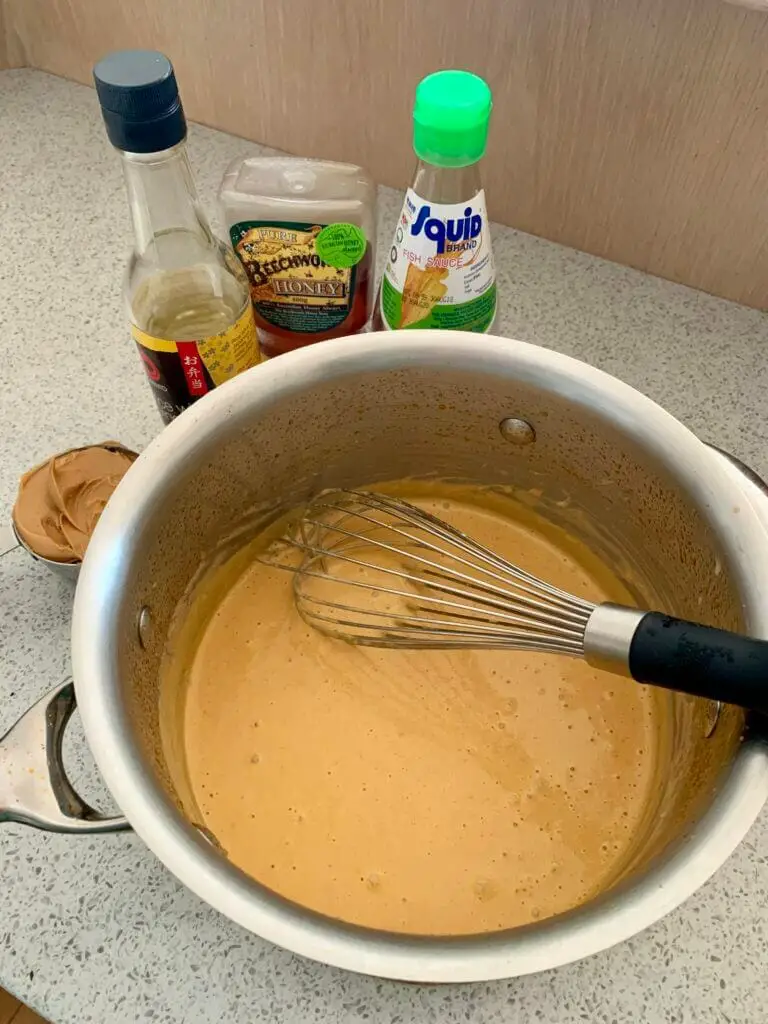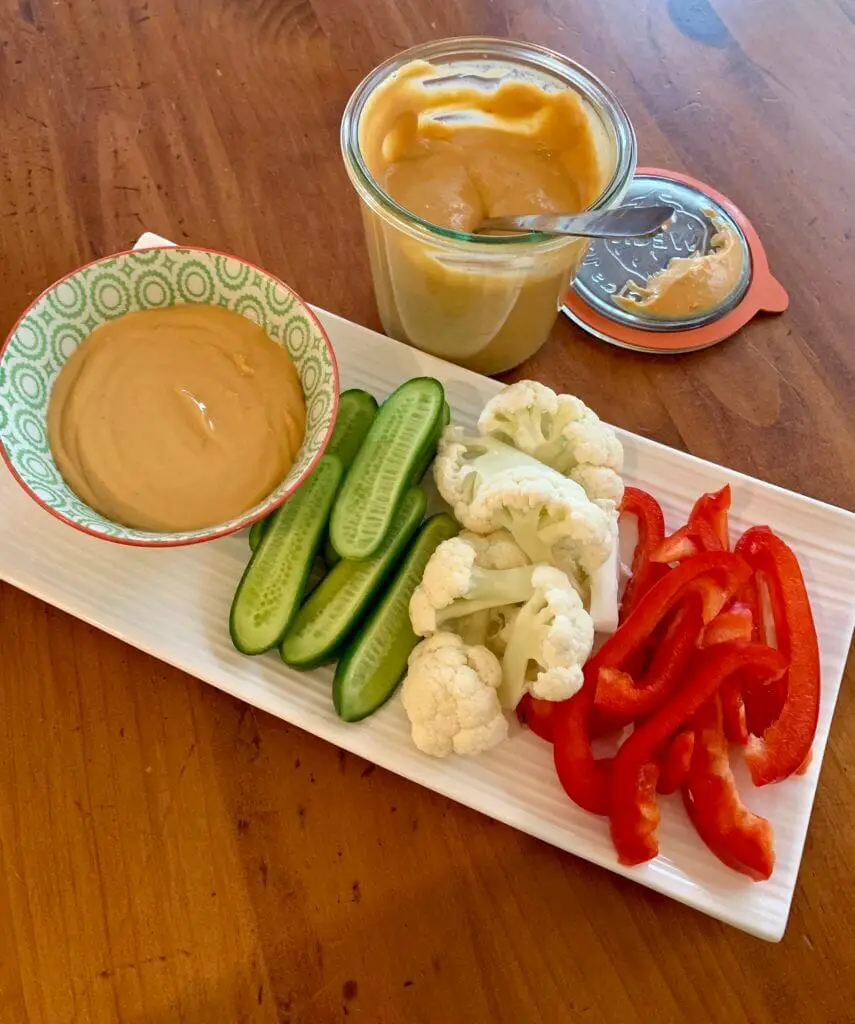 More Healthy Recipes