Italian sugared almonds recipe is so easy to make at home. They are nutty, sweet, and crunchy and are the impeccable addition to a salad.
You can also add these healthy candied almonds recipe oven to homemade granola bars.
Almonds are quite pricey, but the honey cinnamon roasted almonds recipe is cheaper to make at home than purchase.
They are a protein-rich snack and vegan-friendly dessert.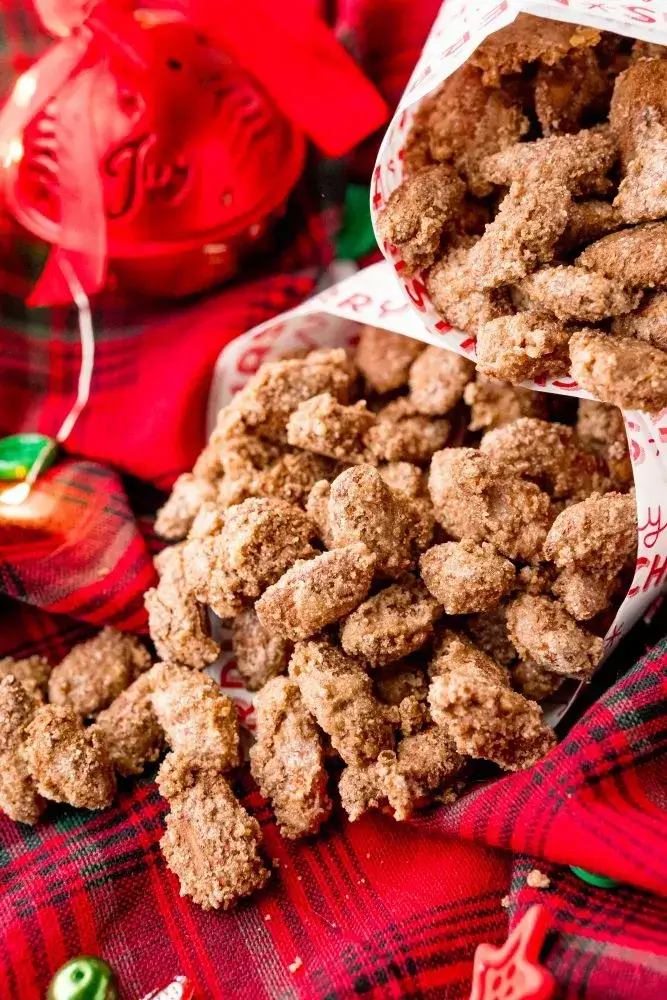 Italian Sugared Almonds Recipe
Ingredients
6 cups raw almonds
2 egg whites
1 tablespoons vanilla extract
2 cups powdered sugar or brown sugar
2 teaspoons ground cinnamon
1 and ½ teaspoons salt
1 tablespoon water
How To Make S

ugared Almonds?



Preheat the oven to 250 degrees Fahrenheit. Line a large baking tray with parchment paper.
Beat egg whites with an electric beater on medium speed until soft peaks are formed. It will take around 2 to 3 minutes.
Continue whipping while incorporating vanilla extract and water in the Italian sugared almonds recipe.
Slowly add the cinnamon, salt, and sugar. Mix until fully integrated.
Combine this sugar blend with the almonds and confirm almonds are thoroughly covered.
Spread the almonds on the baking sheet in a single layer.
Bake for one hour, mixing every 10-15 minutes. Remove them from the oven and let them cool before storing.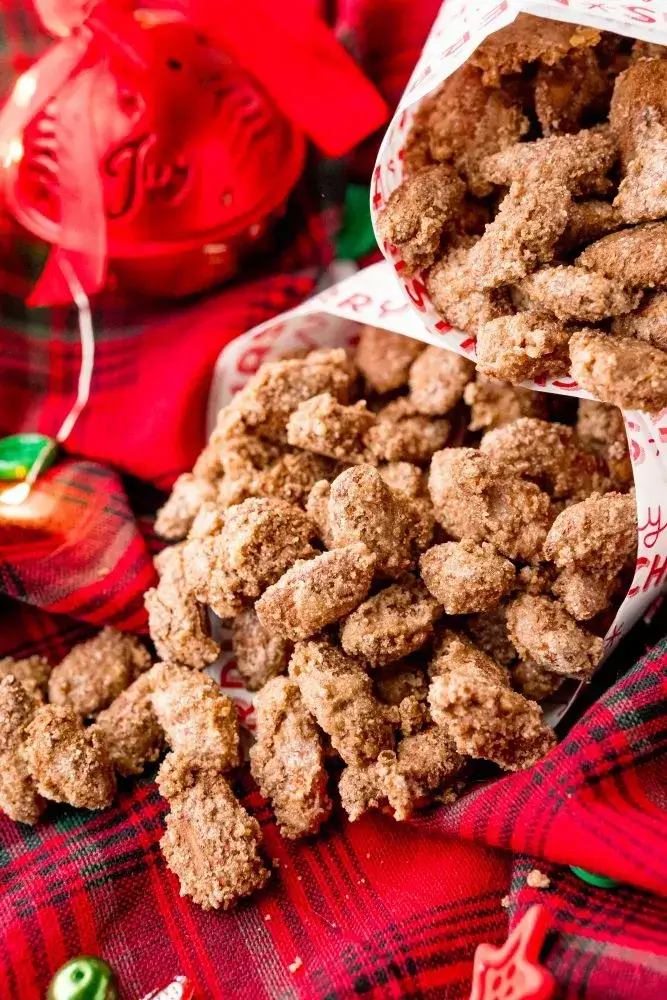 Frequently Asked Questions
1. How Long Do The Best Candied Almonds Recipe Last?
You can store them in an airtight box at room temperature for 7 days.
If you store them in the freezer, they will last for up to 60 days and in the refrigerator for 3 weeks.
2. When Is Italian Sugared Almonds Recipe Done?
They will be solid and crunchy when cooked. They will fill your home with a caramelized sugar smell. However, the sugar will not smell like burnt.
3. Are Cinnamon Sugared Almonds Recipe Healthy?
Yes, they are very healthy. Almonds are bursting with a lot of good stuff.
A 28-gram serving of almonds contains these things:
20% magnesium
32% manganese
grams fiber
14 grams fat
57% vitamin E
6 grams protein
And a good amount of vitamin B2, copper, and phosphorus as well.
4. Can You Use Other Nuts Instead Of Almonds?
Yes, you can definitely use other nuts.
If you don't like almonds, you can utilize walnuts, peanuts, cashews, macadamia, or pecans.