Are you looking for an easy and simple dessert recipe to serve to your guests? Today, I'm going to share how to make creme brulee at home with you guys.
It is supremely delicious, creamy, and quick. To make this exquisitely rich and classic crème brûlée recipe for 2, you only need a few ingredients.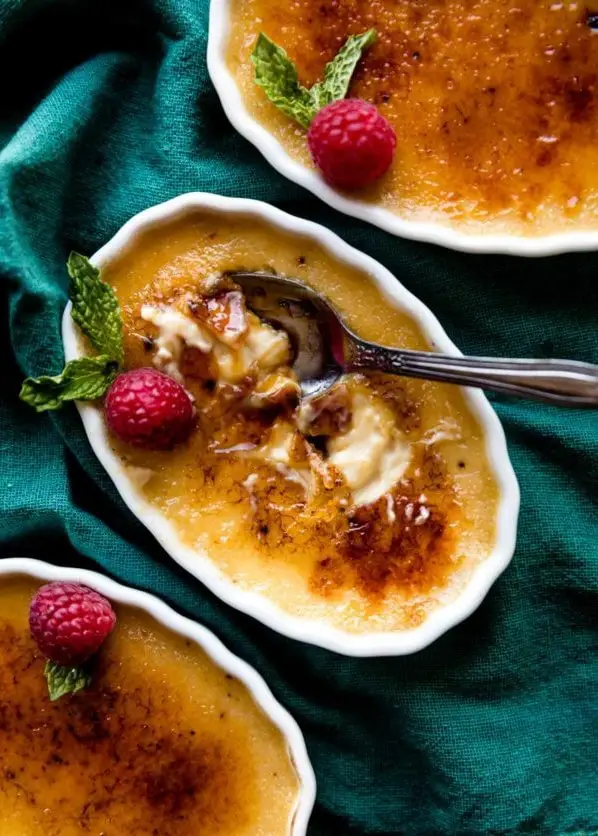 How To Make Creme Brulee At Home?
Creme Brulee Ingredients
2 ½ cups heavy cream
6 egg yolks
2 tablespoons brown sugar
½ teaspoon vanilla extract
6 tablespoons white sugar
Instructions
Preheat oven to 150 °C (300°F).
Put 4 tablespoons white sugar, vanilla extract and egg yolks in a mixing bowl and beat them until creamy and thick.
Add cream in a saucepan and mix over low heat until it nearly comes to simmer. Remove the cream instantly from heat and mix it into the egg yolk mixture and whisk until well combined.
Put the cream mixture on the top of a double boiler. Stir it over boiling water for about 3 minutes until the mixture lightly sticks on the back of a spoon. Take off the mixture from heat and pour into a shallow heat-proof plate.
Bake in preheated oven for about 30 minutes then, remove from oven and allow it to cool at room temperature.
Keep it in the fridge for at least 1 hour or overnight.
Preheat oven to broil and then mix brown sugar and remaining 2 tablespoons white sugar in a small bowl. Sift this mixture uniformly on the top of the custard. Set dish in the broiler for about 2 minutes until sugar melts. Be careful; it should not burn.
Remove from heat and let it cool at room temperature.
Chill in refrigerator until the no fail creme brulee recipe easy is set again.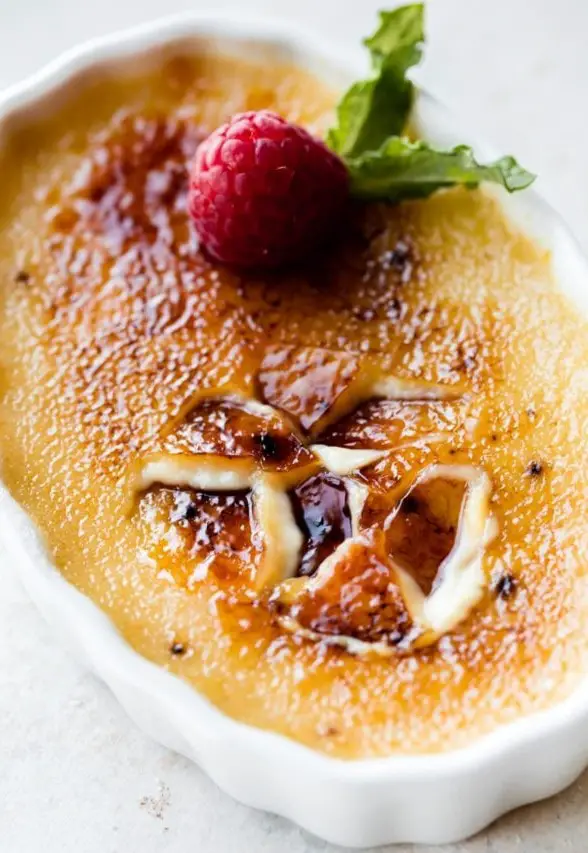 More Healthy Favorites