Christmas is almost here, and this festive is incomplete without this quick and easy Christmas pudding recipe.
It is the most dynamic pudding recipe full of flavors that we must have during this happy festival.
It is a perfect and healthy dessert made with some rich ingredients like flour, eggs, nuts, and fruits.
THIS POST MAY CONTAIN AFFILIATE SALES LINKS. PLEASE SEE MY FULL DISCLAIMER POLICY FOR DETAILS.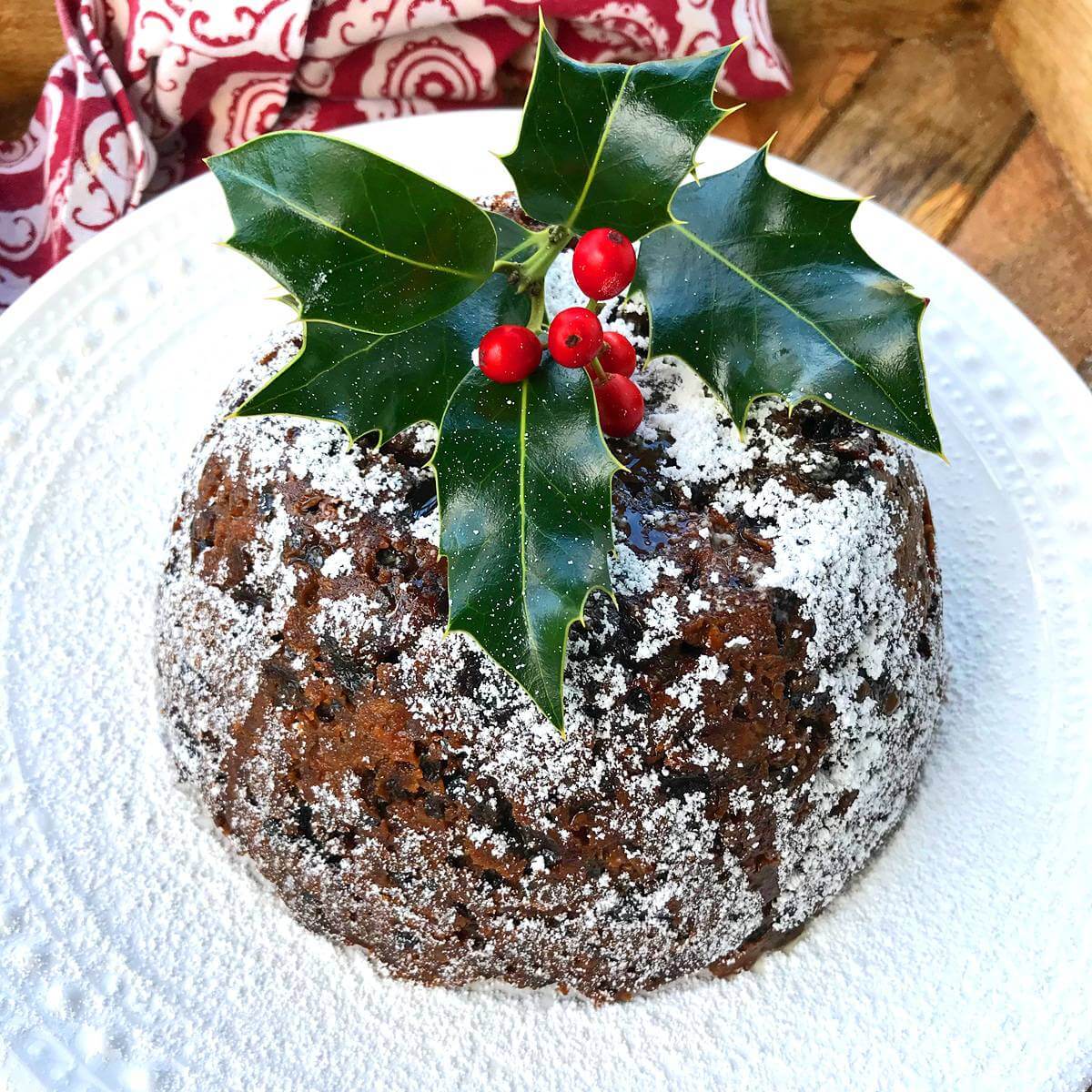 Quick And Easy Christmas Pudding Recipe
Ingredients
2 cup all-purpose flour

150 g brown sugar

200 g butter

1 cup candied peels

2 egg

2 tablespoon chopped cashews

1/2 cup brandy

2 teaspoon baking powder

1/3 teaspoon nutmeg powder

2 tablespoon chopped almonds

1/2 teaspoon powdered cinnamon
Instructions
Chop the black currants and raisins. Also, finely chop all the nuts and set them aside.  

Add the nuts and candied peels in a bowl and pour in the brandy. Soak them for at least 5-6 hours so that the fruits and nuts absorb the taste of brandy.  

Now for preparing the old-fashioned Christmas pudding, take a large bowl and add all-purpose flour, salt, nutmeg powder, cinnamon powder, and baking soda. Mix well all the ingredients and sieve them so that they mix smoothly. 

Take sugar and butter in another bowl. Butter should be at room temperature. Beat the mixture well until the sugar dissolves.

Then add vanilla essence and the eggs and beat the mixture well until it becomes foamy and light. 

Now slowly add the flour spoon by spoon to mix well and avoid the lumps. Keep mixing until the whole flour is mixed. At this point, put in the fruits and nuts soaked in brandy. 

Grease the pudding tin with butter and pour the batter into it.
Cook the

healthy christmas pudding recipe

for 1-2 hours in steam on low flame. Insert a toothpick or skewer in the pudding to check if it is done. 

Turn off the flame and remove the

quick christmas pudding recipe

from the tin and let it cool. 

Decorate the quick and easy Christmas pudding recipe

with holly and cherries. Serve with chocolate sauce or vanilla ice cream.

Check Other Amazing Recipes