If there is one culture out there that is fiercely proud of the food that they make, it's the Italians.
They are known to be protective of their amazing family dishes, and the food itself is rich, flavorful, and oh-so-filling.
If you're looking to host a dinner party with a theme, the best one that you can choose is an authentic Italian dinner party!
When hosting an Italian dinner party, consider the Italian dinner party decor, the invitations, the drink choices, and the food.
You'll be bringing out the savory zucchini lasagna for the vegetarians, the parmigiana for those who want something authentic, and if you're really nice, a homemade tiramisu.
You can recreate an entire menu of Italian food in your living room, and we've got the tips that you need for it!
How To Host An Authentic Italian Dinner Party?
1. Craft An Elegant Italian Dinner Party Menu
Picking the summer Italian dinner party menu is what you need to do for any dinner party, no matter the Italian theme dinner.
There are some amazing cookbooks available that will tell you all about the best Italian dishes to cook, and there are so many online homemade Italian dinner theme resources, too.
You can make as many Italian main courses for a dinner party as you like, but if you stick to the usual starters, mains, and desserts pattern, you're going to offer amazing options that will all be perfectly balanced.
If you have a tomato-based starter, choose a creamy main. You want balance, and too much of the same flavor is going to ruin your Italian 3 course meal.
2. It's Got To Be Fresh
When cooking in the Italian way, you need to make sure that all your veggies, produce, and meat are fresh.
Head to the butcher and go to the farmers market – you need your ingredients down to the herbs to be perfectly fresh if you want to cook authentically.
Frozen ingredients have no place in your Italian dinner night, and the choice of oil that you use matters, too.
When you choose your oil, choose one that is just as fresh as ever, and it's the same when you are serving cheeses – grate your own!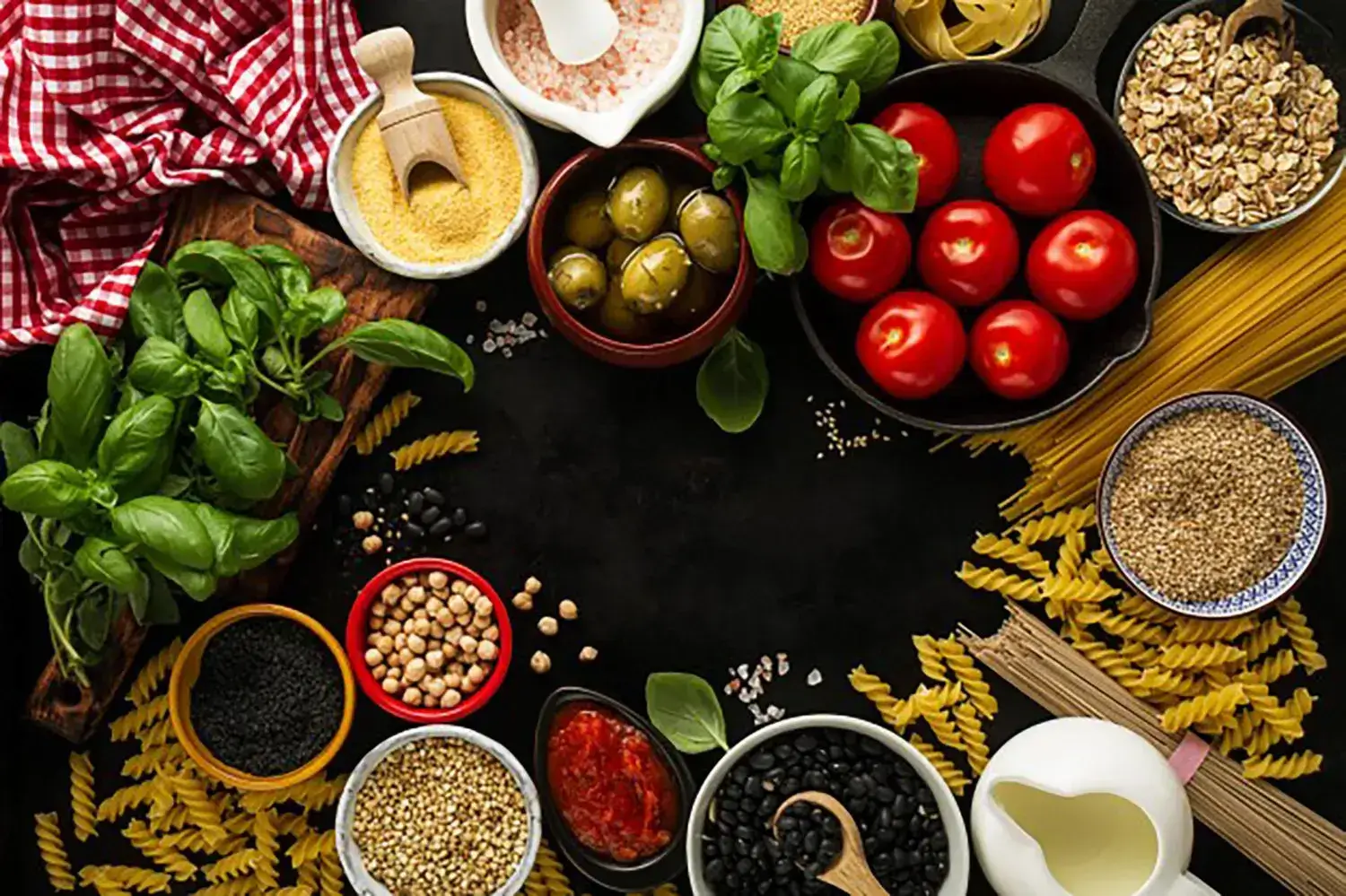 3. Scratch Cook What You Can
Have you ever made pasta from scratch? The good news is that it's not actually as hard as you think it is.
If you want to create an Italian dining experience, you could make your own tagliatelle and lasagna sheets.
It's simple to make, and you don't even need a pasta maker.
Salt some water in a pan as it starts to boil, and then stir the water as you lower the pasta into it to prevent the sticking!
You want the pasta to boil for around 5 minutes for that perfect al dente pasta.
When you drain the water, don't rinse the fresh pasta you've made.
You can even make ravioli with the pasta you make, and that will make a huge difference to the meal you serve, too.
4. Make Sure That You Set The Right Mood
You do not need to adorn your house in Italian flags for an authentic Italian dinner party.
Instead, you want to consider the culture and some of the rituals of life in Italy.
Make your table look beautiful to ensure that your dining experience is one to remember.
It can make a difference to the experience of having tablecloths and the crockery that you use for special occasions.
Have soft Italian music playing in the background and make a centerpiece on the table with some of the most famous flowers in Italy.
These little touches really do make a big difference, and they will impress your guests, too.
When you've put out the dishes and cutlery, put bottles of chilled still and sparkling water on the table, too.
5. Don't Forget Drinks
Not only do you want table water, but you also want a small side table that will match the Italian main courses for a dinner party and complement the tastes.
If you're serving fish, offer chilled white drinks, and if you're serving red meatballs, you want deep, rich red drinks.
No Italian meal is complete without the perfect drink accompaniment, and while drinks have their place, you should also consider the non-alcoholics at the table.
Some mock cocktails and cold, fruity drinks based on seasonal berries will make a huge difference.
Conclusion
An authentic Italian dinner party is all about delicious food that will really put your guests on the 'I'm impressed' list.
You need to think about how your Italian night will go down, so do a practice run before you host! This way, you can make sure your dishes are correct and perfected.