The Indian cucumber tomato yogurt salad recipe is bursting with onions, tomatoes, cucumbers, and green chilies. It is a plain raita recipe for biryani that has so many variations. You can make this tomato cucumber yogurt salad sweet, spicy, or savory based on your requirements.
This freshening and revitalizing Indian cucumber salad with yogurt can be served with spicy Pakistani and Indian dishes to help balance out all the hotness and spice. It will permit you to keep eating your favorite food.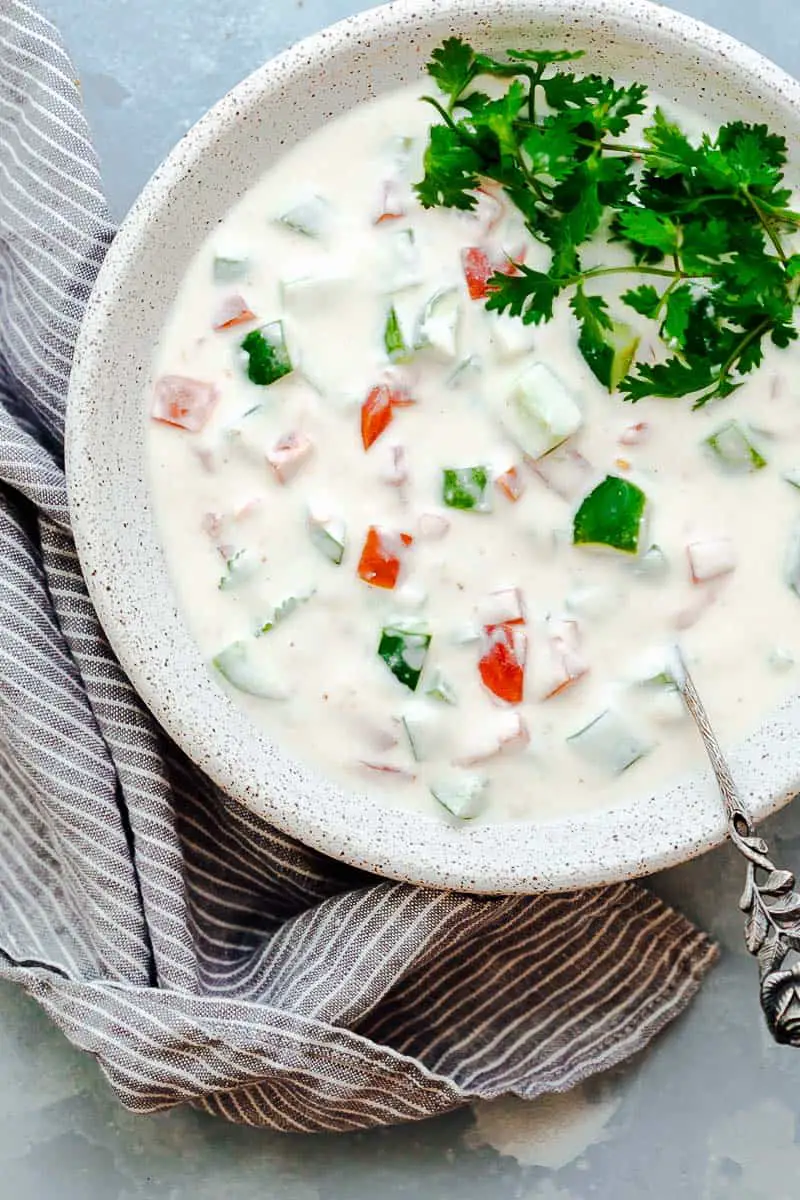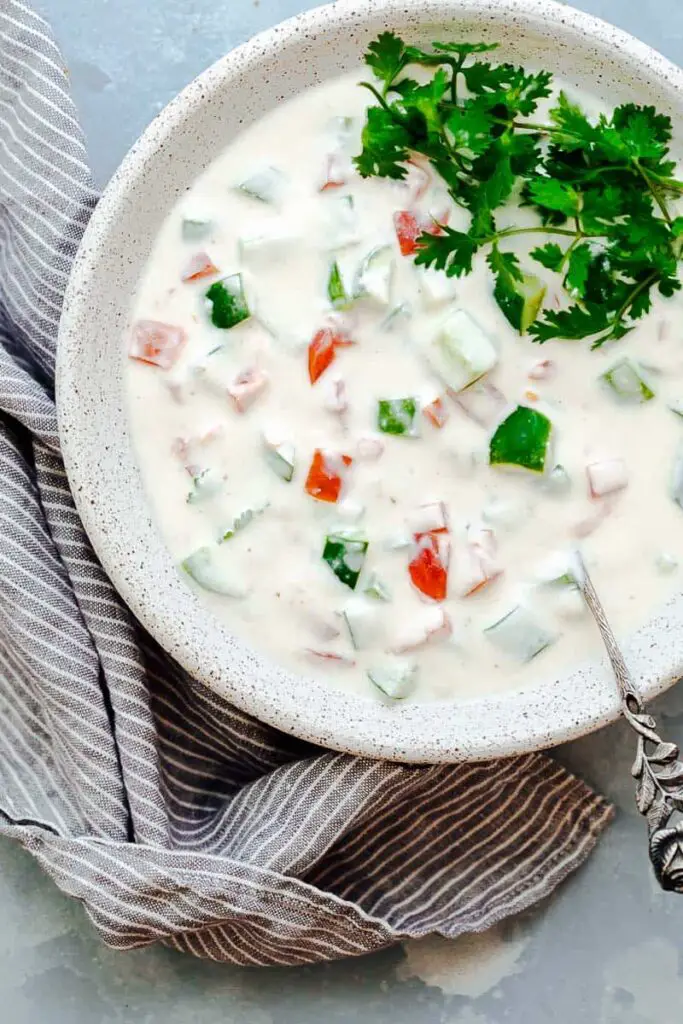 Indian Cucumber Tomato Yogurt Salad Recipe
Ingredients
3 cups thick yogurt
2 cucumbers, finely chopped
1 small onion, finely chopped
1 large tomato, finely chopped
1 green chilli, finely chopped
1/2 teaspoon red chilli powder
1 green bell pepper, finely chopped
1/2 cup coriander leaves, finely chopped
1 teaspoon cumin powder
1 teaspoon salt
Instructions
In a bowl, take yogurt, green chili, chili powder, salt, cumin powder, and whisk them until smooth. Then add all vegetables and combine well. Sprinkle some cumin powder on top and refrigerate it before serving.
Serve with pulao, biryani, or paratha.
More Healthy Recipes