Easy to prep crispy and flaky mini vegetarian sausage rolls are perfect Christmas food.
These best vegetarian sausage rolls are mouth-wateringly delicious, stuffed with spring onion, herbs, breadcrumbs, and tangy cheddar cheese.
This amazing recipe is a party treat for vegetarians as well as meat lovers, and they can be pooped into the lunch boxes as children will them.
Check out my recipe below and see just how quick and easy vegetarian rolls are to make.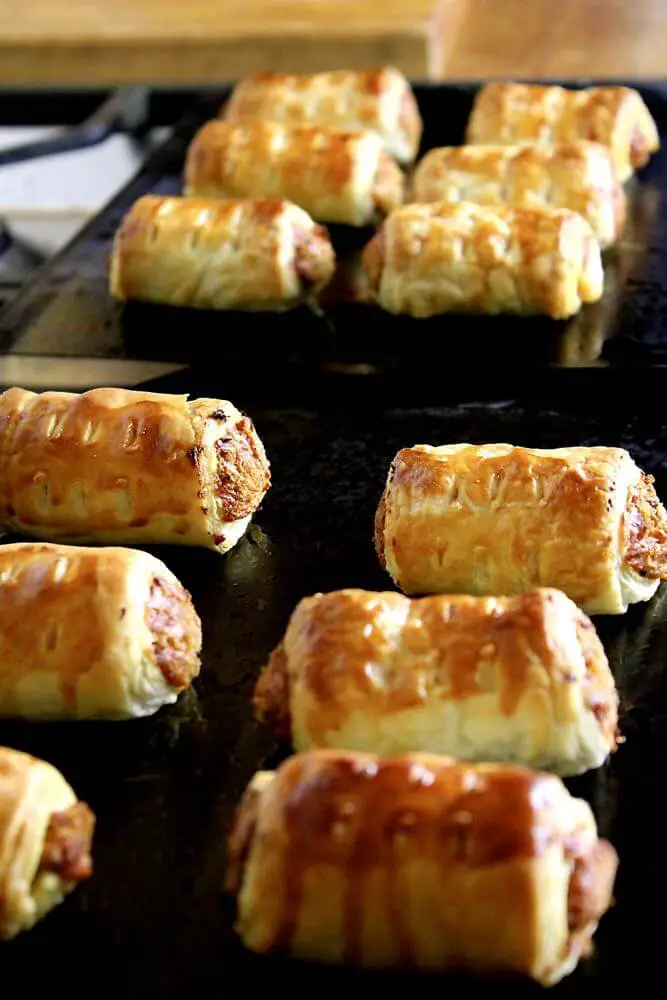 How To Make Vegetarian Sausage Rolls?
Ingredients
320 g ready-rolled puff pastry sheet

200 g fresh breadcrumbs

200 g mature cheddar cheese grated/double Gloucester

2 tablespoons crème fraîche

1 large onion grated

2 teaspoons mustard powder

Salt and freshly ground black pepper

2 teaspoons dried mixed herbs

2 teaspoons paprika

One lightly beaten free-range egg to glaze
Instructions
Preheat the oven to 220°C.

Grease two baking trays lightly.

Mix together the cream, cheese, onion, paprika, breadcrumbs, black pepper, herbs, salt, and mustard powder in a large bowl. 

To make the

healthy vegetarian sausage rolls

cut the puff pastry sheet into three uniform-sized strips.

Take a handful of the sausage mixture and squeeze it generously to shape, and lie it down in the middle of pastry strips.

Brush a little beaten egg on one side of each pastry strip along the length and roll the other side over the top of the filling to join the bottom edge. 

Turn them over, so they look side down. Cut the pastry to the size of mini gluten free sausage rolls.

With a pair of scissors, cut the pastry top of each roll two or three times. 

Place them on greased baking sheets and brush with beaten egg.

Place the baking sheets on the top shelf of the preheated oven and bake them for 20-25 minutes until easy vegetarian sausage rolls are crispy and browned.
Take out the vegan

mini sausage

rolls from the oven and serve warm or let them cool on a wire rack.

Store the mini vegetarian sausage rolls in an airtight container.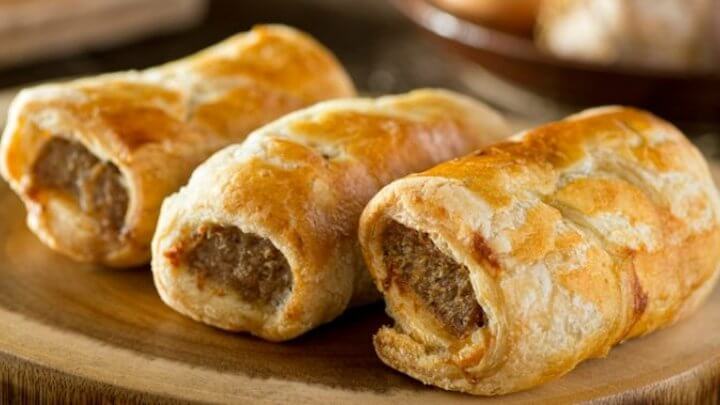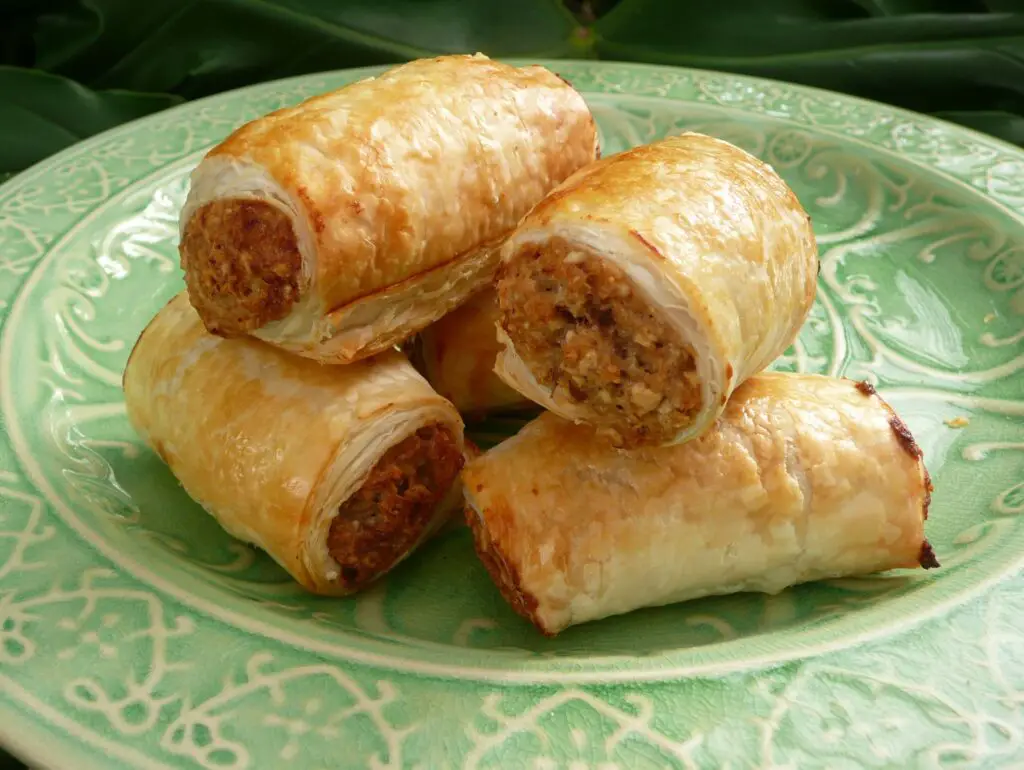 Check Other Amazing Recipes