Do you want to learn how to make sweet potato chips in oven? Baked sweet potato chips in oven are salty-sweet, crispy, easy to make, and a tasty snack.
Homemade baked potato chips are an incredible stand-alone side dish, but they can be added to a sandwich for some severe crunch or can be served with salsa, cheese, or black beans.
I use only a few ingredients for making these mouth-watering, light, flavorful, and healthy chips.
It is guaranteed that you would have never tasted homemade baked sweet potato chips no oil so delicious and how to make sweet potato chips crispy.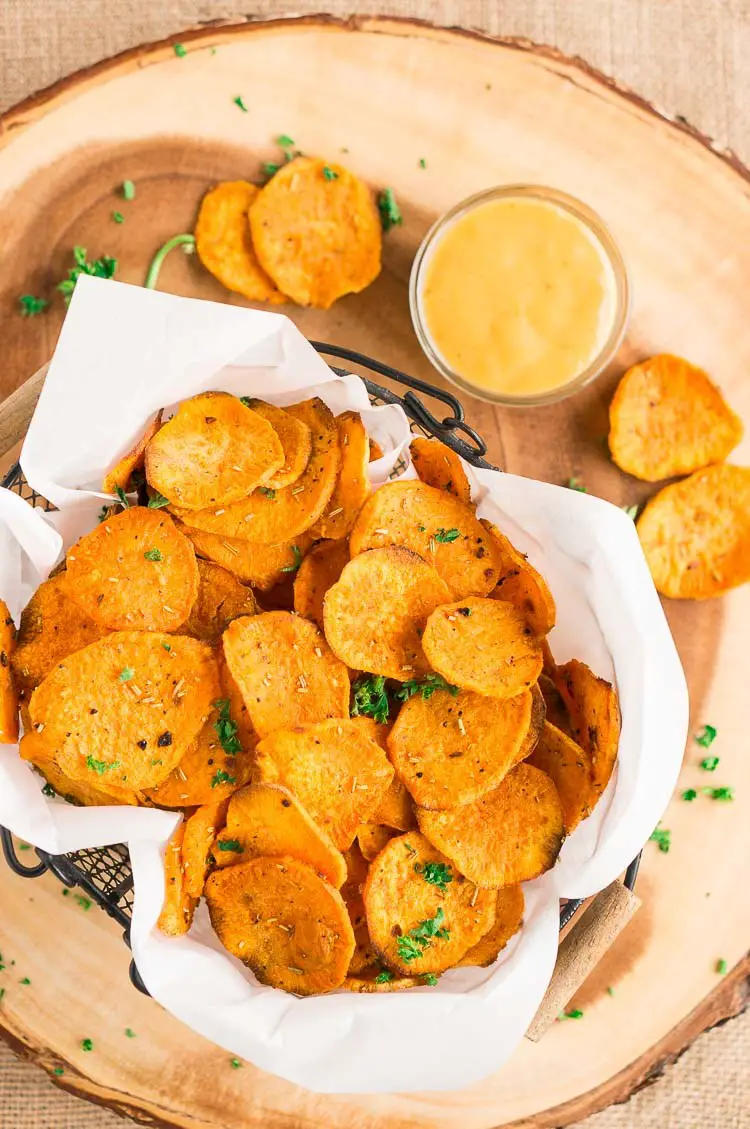 How To Make Sweet Potato Chips In Oven?
Ingredients
1.5 lbs sweet potatoes
1/3 cup olive oil
1 tsp black pepper
1 tsp salt
1 tbsp dried rosemary
Instructions
Preheat oven to 204 C (400 F) to how to make sweet potatoes chips. With parchment paper, line 2 large baking sheets and place aside.
Wash and dry sweet potatoes thoroughly. Peel the sweet potatoes with a peeler and cut them into paper-thin rounds by using a mandolin slicer. (Set it to the thinnest setting). You can use a sharp knife to cut slices uniformly.
In a big mixing box, add olive oil, black pepper, dried rosemary, and salt. Add sweet potatoes slices to the box and toss to coat.
Lay out sweet potatoes' slices on a baking tray into a single layer and leave space around them.
How long to bake sweet potatoes chips in oven at 400? Bake for about 10-12 minutes on each side flipping them once to ensure even cooking.
Remove them from the oven once crisp and golden brown. Cool sweet potato chips recipe on a cooling rack for about 5-10 minutes. How to make sweet potato chips in oven will become crispier as they cool.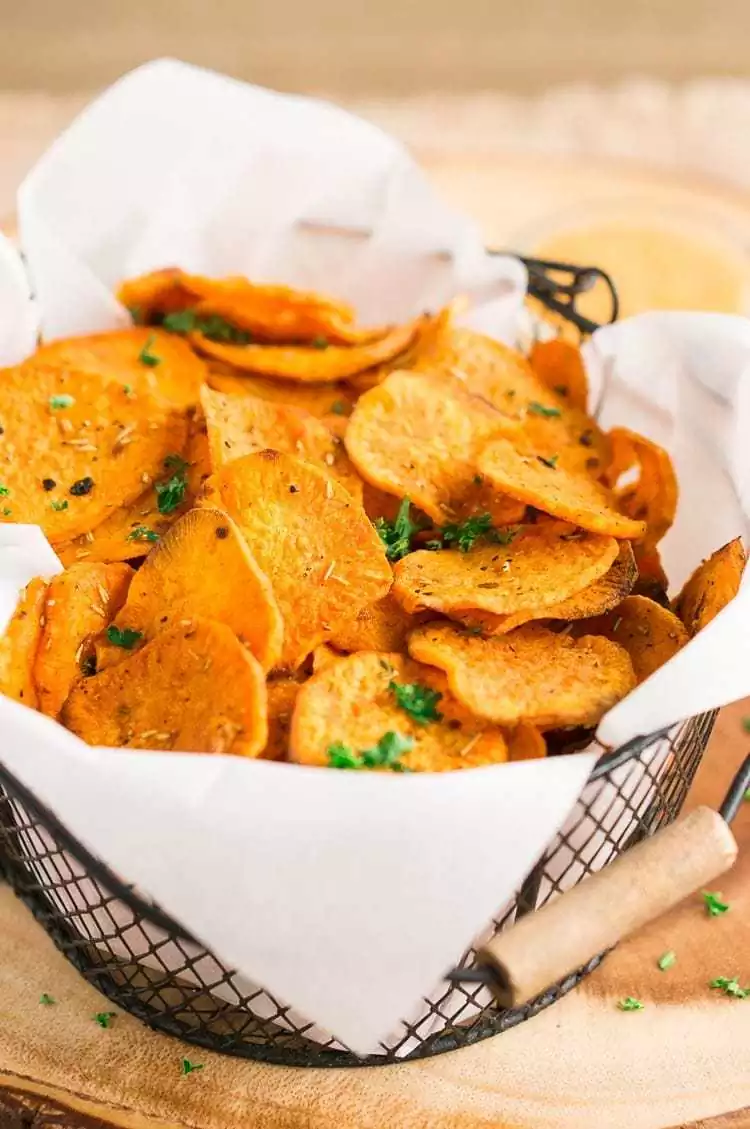 More Healthy Recipes