These sweet and sour meatballs with pineapple chunks is made with frozen meatballs. Pineapple sweet and sour meatballs are covered in a crazy delicious homemade sweet and sour sauce.
The sweet and sour meatballs recipe with pineapple are a perfect appetizer or you can also serve them in dinner with rice or noodles. I'm 100% sure that not only adults but kids will also enjoy eating these tasty sweet and sour meat balls.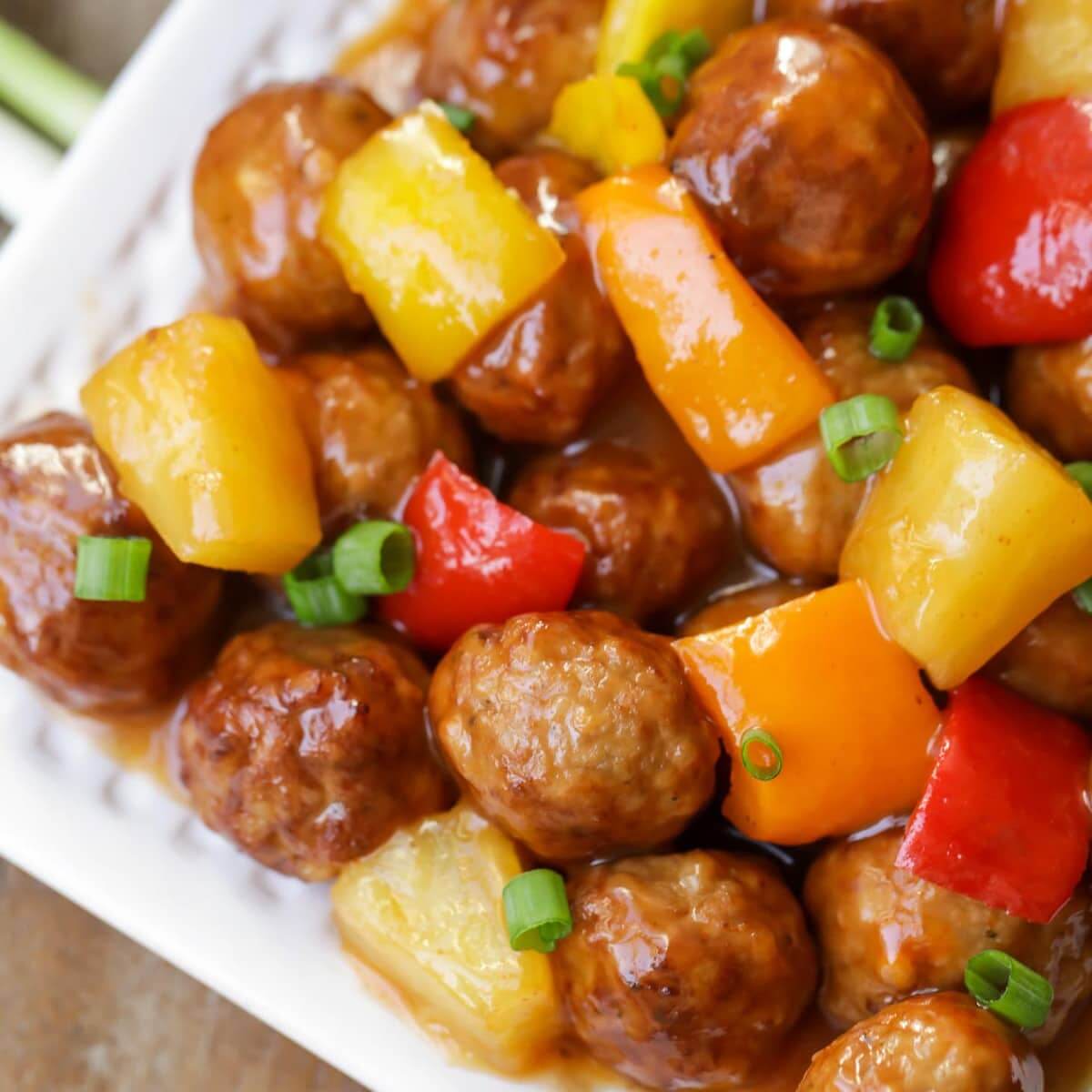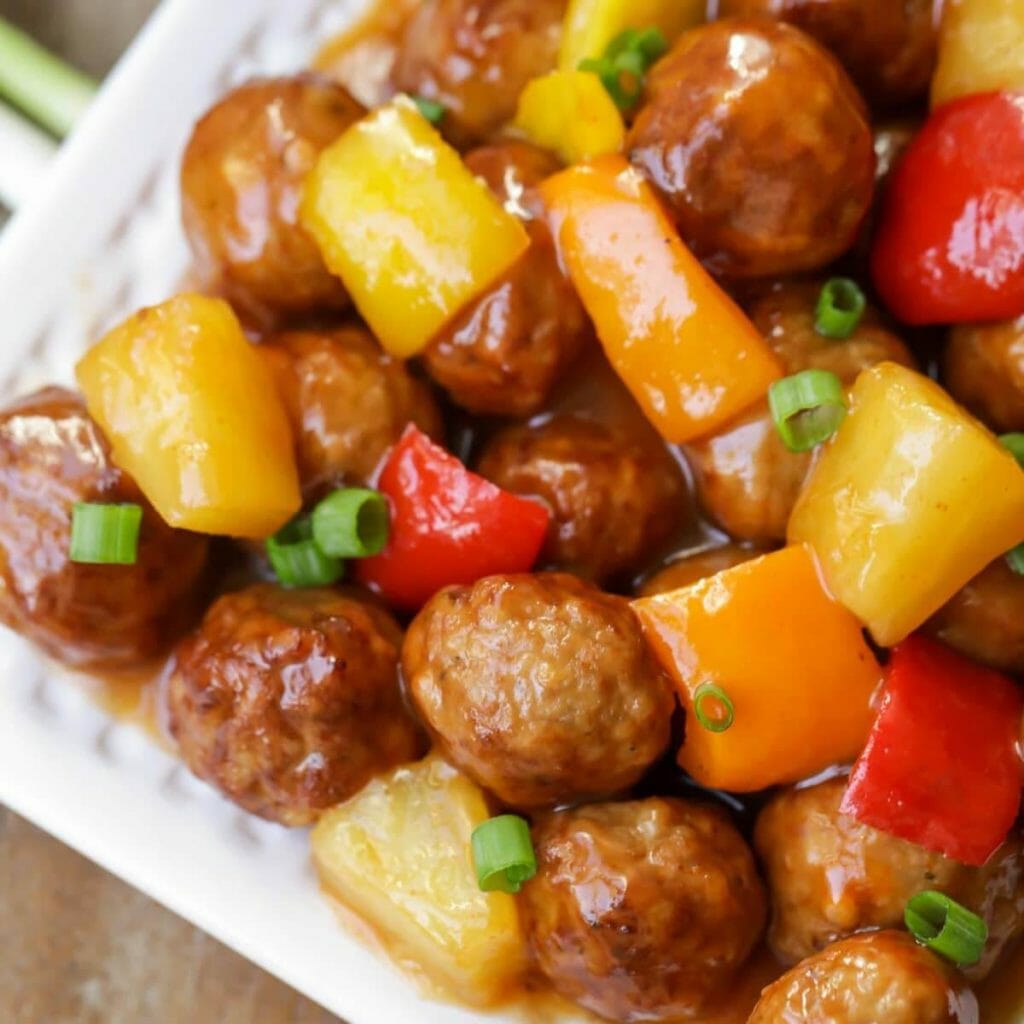 Sweet And Sour Meatballs With Pineapple Chunks
Ingredients
25 all-purpose meatballs
1/2 cup rice vinegar
2 1/4 cups pineapple juice
2 tablespoons sliced green onions for garnish
1/2 cup brown sugar loosely packed
1 cup drained small pineapple chunks
1 tablespoon soy sauce
1/4 cup ketchup
1 tablespoon cornstarch
Rice for serving
Instructions
In a large skillet, add 2 cups of pineapple juice, brown sugar, soy sauce, ketchup, and vinegar, place over medium high heat and bring to boil.
Mix ¼ pineapple juice and cornstarch in a small bowl, whip to remove all lumps. Mix into the skillet and add meatballs. Bring to a boil. Cover with lid and cook for 8 to 10 minutes or until sauce is thick and meatballs are thoroughly heated.
Mix in the pineapple chunks. Serve hot sweet and sour meatballs with pineapple chunks with rice and enjoy.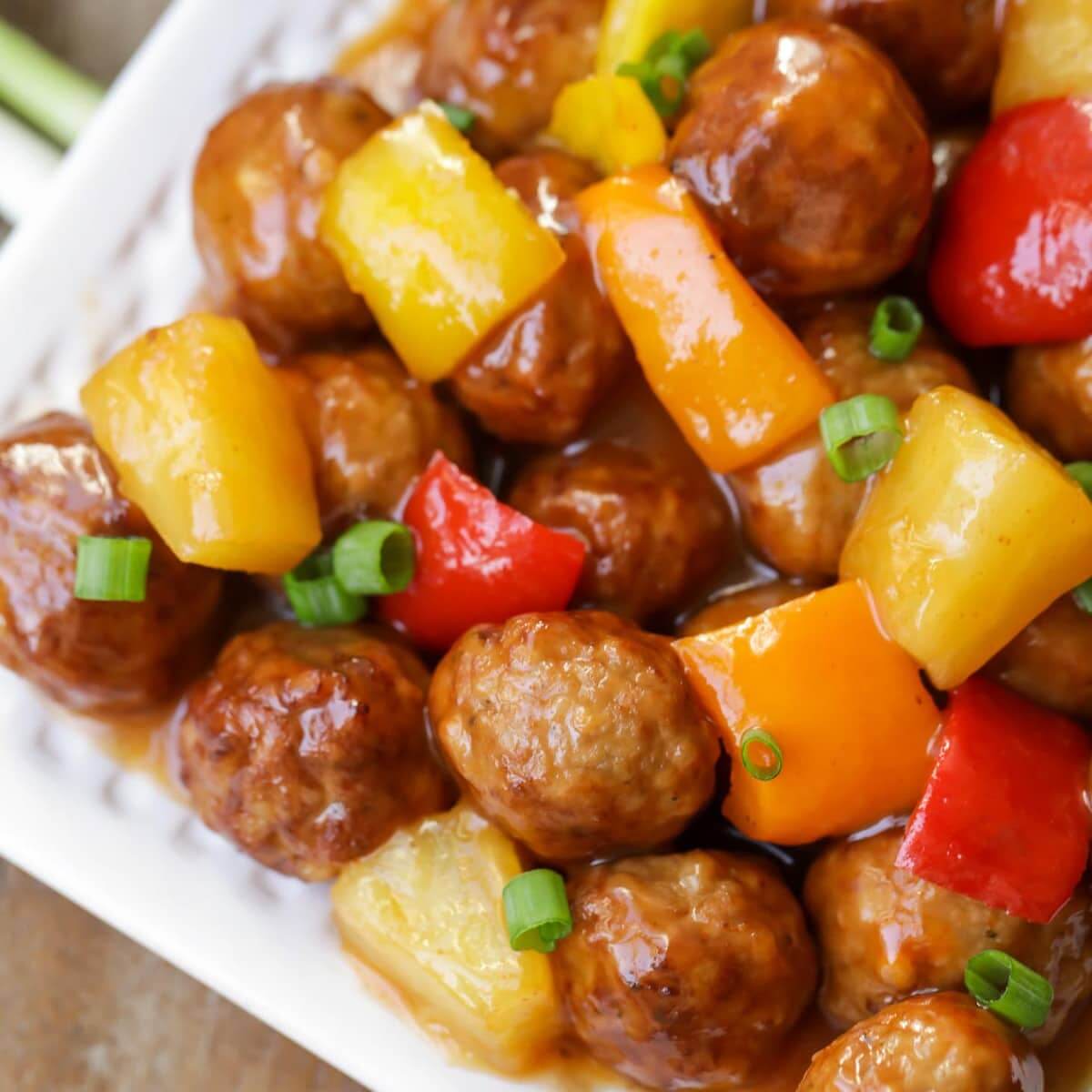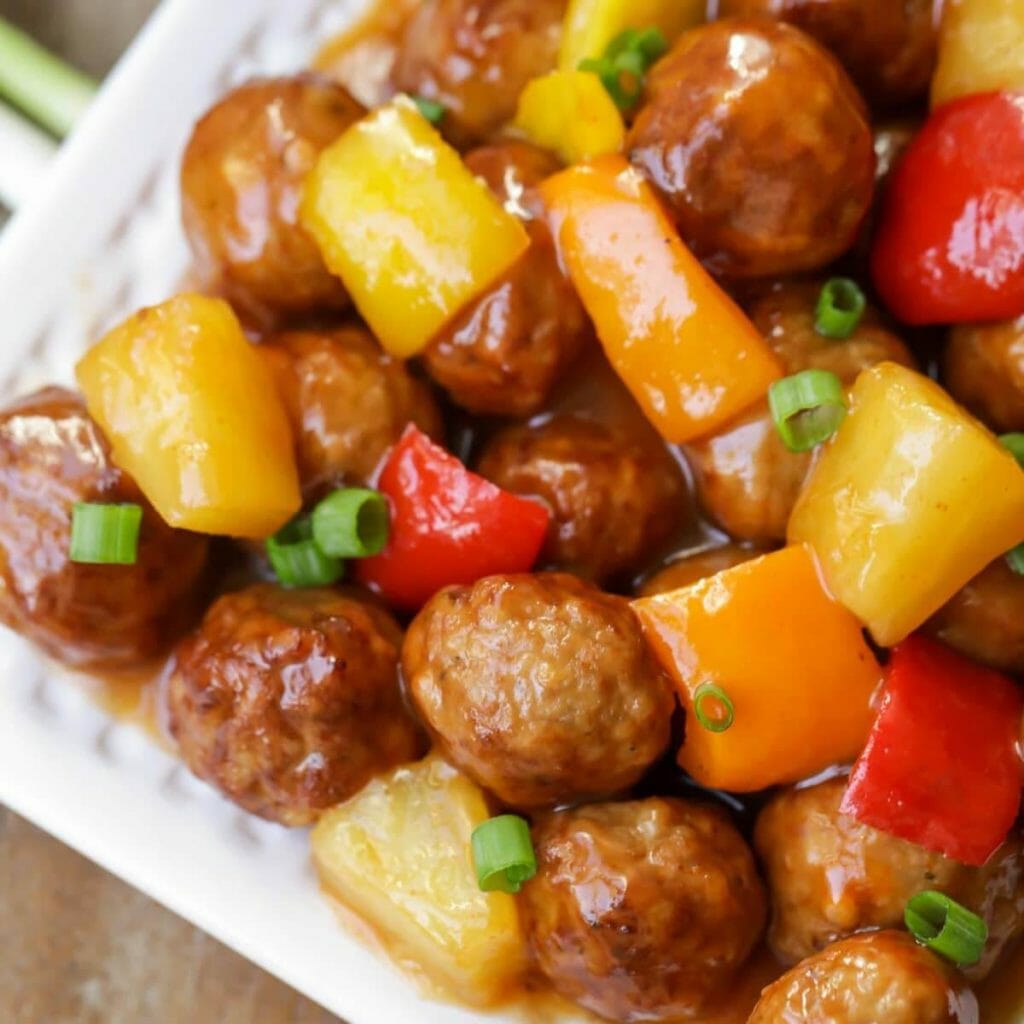 More Healthy Recipes