Almond flour carrot cake muffins make a dairy-free and gluten-free snack or breakfast.
They are soft, moist, tender, and filled with finely grated carrots, raisins, and walnuts; they are not extremely sweet and taste incredible.
If you love carrots, you must try them. The almond flour muffin recipe is ready in only 30 minutes. Moreover, they are freezer friendly.
THIS POST MAY CONTAIN AFFILIATE SALES LINKS. PLEASE SEE MY FULL DISCLAIMER POLICY FOR DETAILS.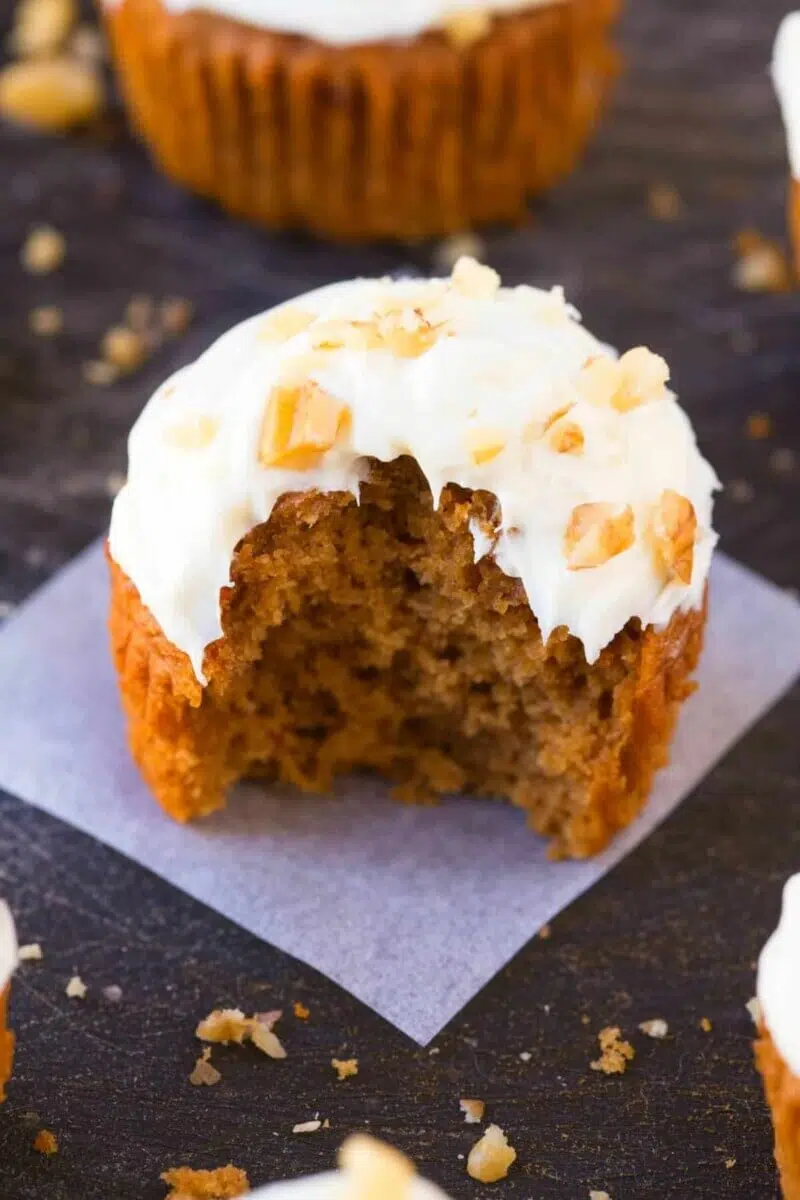 Almond Flour Carrot Cake Muffins
Ingredients
2 and ½ cup almond flour super fine
¾ cup sugar
1 and ½ cups finely grated carrots
1 and ½ teaspoon baking powder
2 eggs large
¼ cup and 2 tablespoons vegetable oil
¼ cup water
1 teaspoon vanilla extract
1 teaspoon ground cinnamon
¼ teaspoon salt
¼ cup + 2 tablespoons chopped walnuts
¼ cup golden raisins
Instructions
Preheat the oven to 350 degrees Fahrenheit. Line the best gluten free carrot cake muffins pan with 12 paper liners and set aside.
Add all the wet ingredients to a bowl and mix to combine.
Add all the dry ingredients into a big bowl and mix until completely combined. Add dry ingredients to wet ingredients and mix with a spatula until combined. Then, add carrots, raisins, and walnuts.
Equally divide the mixture of almond flour cinnamon muffins into the prepared pan and sprinkle more walnuts on the crown.
Bake almond flour carrot cake muffins for 30 minutes or until a toothpick inserted in the center comes clean.
Place the pan of healthy carrot cake muffins on a wire rack to cool thoroughly.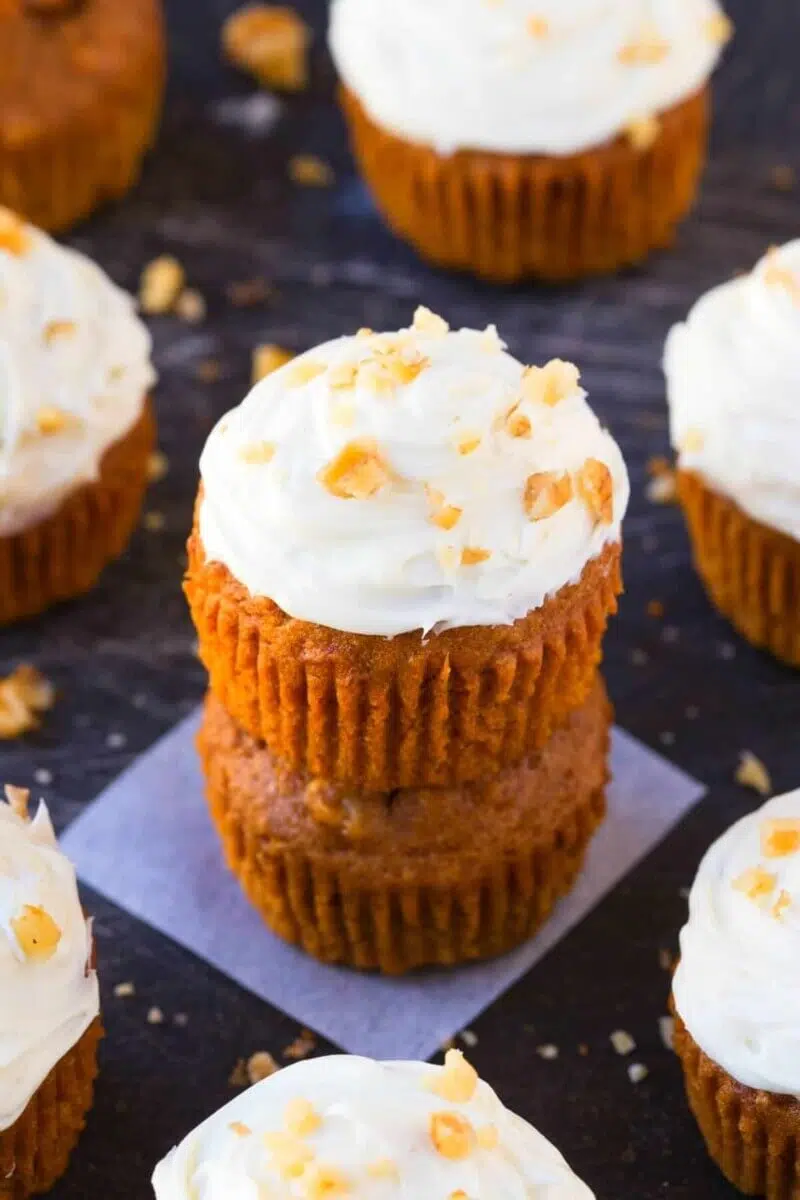 More Healthy Recipes