Do you love quinoa sweet potato fritters and looking for an easy fritters recipe? Today I'm going to share an easy vegan sweet potato fritters recipe.
These vegan potato fritters are packed with fiber, fats, protein, and carbs, so they are an excellent option for keeping you nurtured and gratified. Best of all, this sweet potato quinoa fritters recipe is kid-friendly and portable.
You can serve these tasty and healthy sweet potato fritters in breakfast or brunch or as a snack. They are super easy to make and you only need 10 ingredients and 30 minutes to put them on the dining table.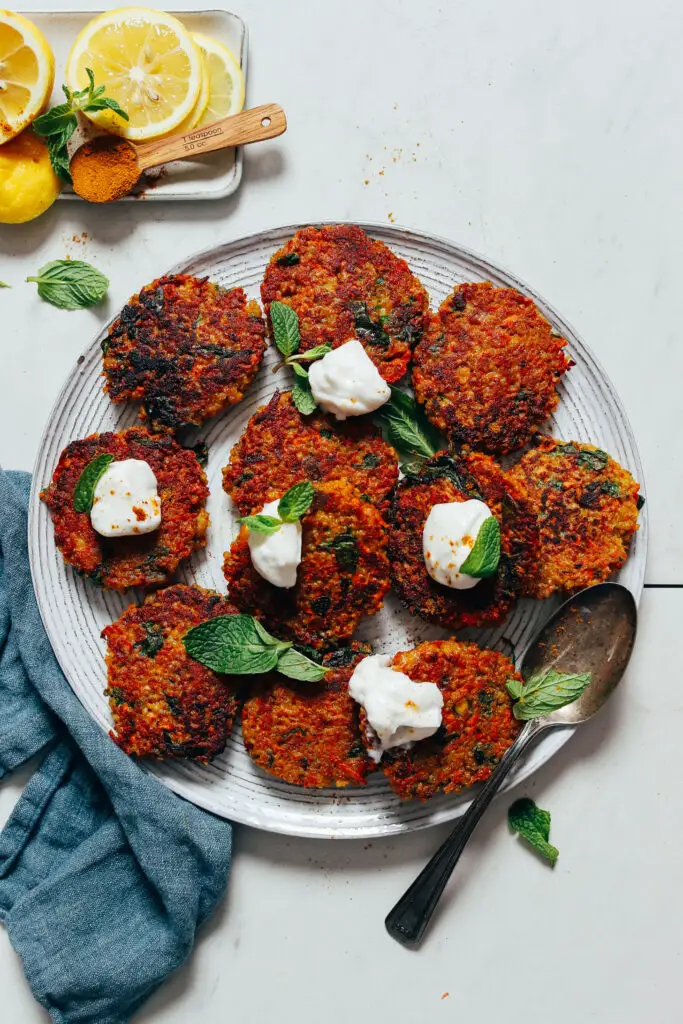 Vegan Sweet Potato Fritters Recipe
Ingredients
Veggies
2 cups shredded sweet potato
½ cup diced onion
2 cups chopped greens (like spinach)
4 minced garlic cloves
2 tablespoons avocado or coconut oil, and more for cooking
1 pinch salt
1 pinch black pepper
Quinoa
2 cups cooked and cooled quinoa
Fritters
3 large eggs, whisked
½ cup gluten-free flour blend or use all-purpose flour
½ teaspoon salt
1 teaspoon curry powder
For Serving
Fresh herbs(mint, parsley)
Sauce
Instructions
Shred sweet potato using the grater attachment of a food processor or coarse side of a box grater.
Heat a large skillet or pot over medium. Once hot, add oil, sweet potato, onion, garlic, pepper, and salt.
Sauté for 4 to 5 minutes until the sweet potato and onion are fragrant and tender, stirring often. Put in chopped greens and stir to slightly wilt and set aside.
In a medium bowl, add eggs and whisk them until well combined and then set aside.
In a large bowl, add cooked and cooled quinoa, sautéed vegetables, curry powder, and salt and mix them well. Then add eggs and stir to combine.
Finally, add flour and stir until well combined. You should have a little tacky but moldable mixture. Add more flour if needed.
Shape into thin (about ¼-inch thick) patties the size of the palm of your hand. Meanwhile, heat a large skillet.
Once hot, coat the pan by adding a little oil then, add

sweet potato fritters vegan

and pan fry for 4 minutes on each side until golden brown.
Serve hot vegan sweet potato fritters recipe with desired garnishes and enjoy!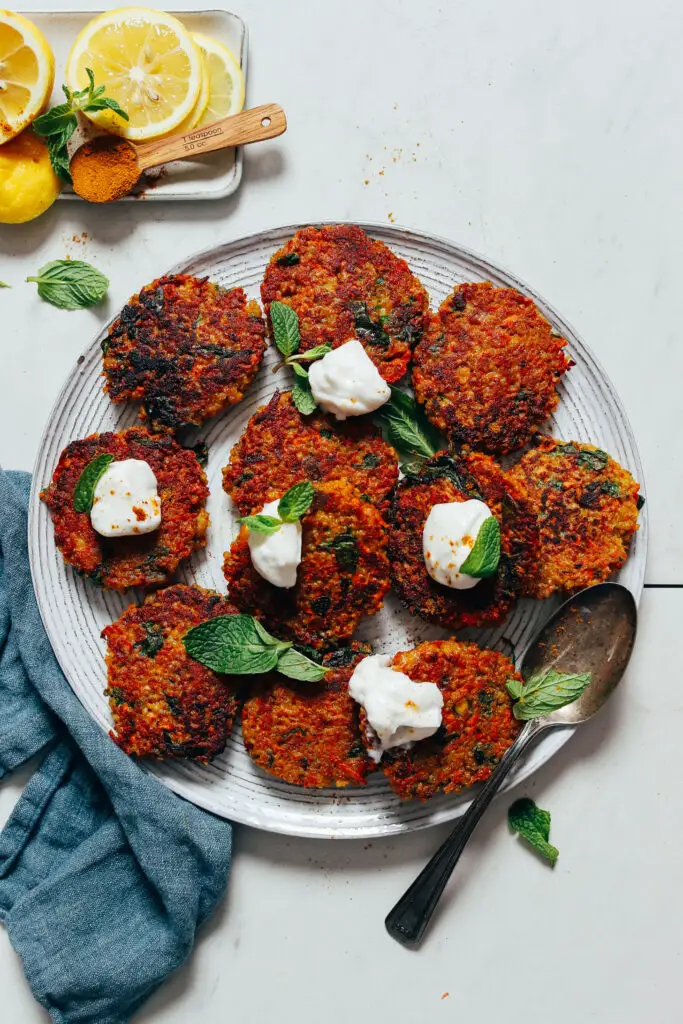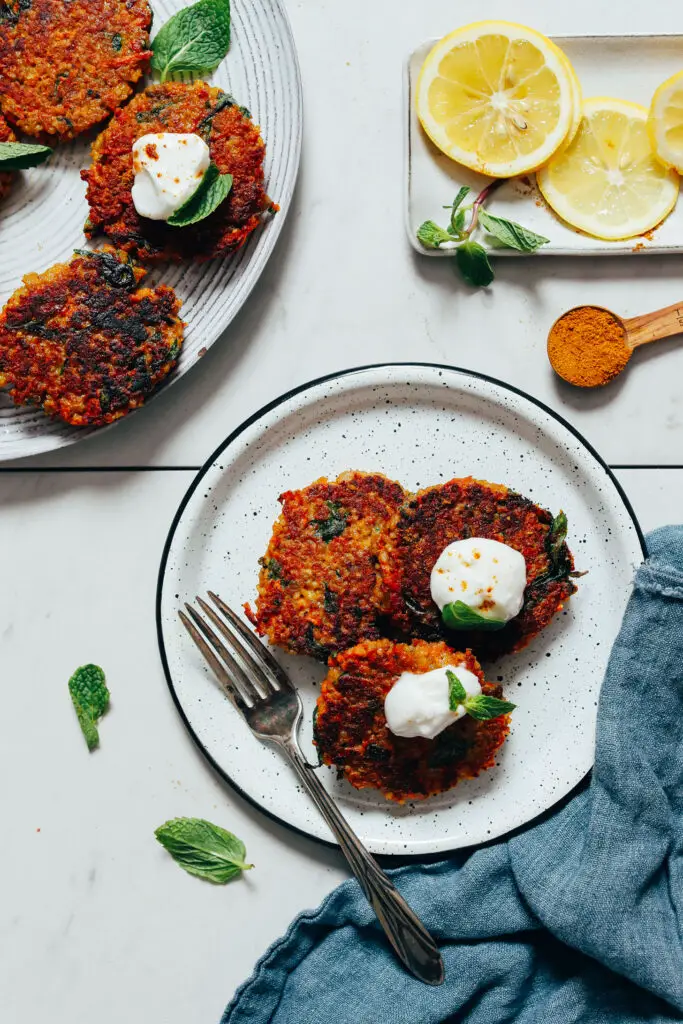 See Some Other Amazing Recipes