Are you looking for the easiest and quickest dinner solutions? Today, I have brought the yummiest homemade Texas toast garlic bread recipe that comes together in just five minutes.
The Texas toast pizza recipe is a perfect solution for busy weekends. They are packed with mozzarella cheese, pepperoni, and tasty pizza sauce.
All of these ingredients make this best frozen garlic bread pizza a crowd pleaser. I am sure your family will love the buttery and garlicky taste of the Texas toast garlic bread pizza.
I would recommend you prepare them from starch, but if you are too busy, you can purchase frozen pepperoni garlic bread or frozen Texas toast pizza and top it with pepperoni, cheese, and pizza sauce. Enjoy.
Homemade Texas Toast Garlic Bread Recipe
Texas Toast Garlic Bread Ingredients
8 slices of frozen garlic toast
2 cups mozzarella cheese, shredded
8 tablespoons pizza sauce
2 oz of pepperoni or other pizza toppings
Texas Toast Garlic Bread Baking Instructions
Preheat oven to 190°C (375).
Spray a cookie sheet with non-stick cooking spray and place the garlic bread on it.
Top the slices of bread with a little bit of pizza sauce, top with pepperoni or your desired pizza toppings, and finally cover toasts with shredded cheese.
Bake Texas toast garlic bread recipe in preheated oven for 5-6 minutes until cheese melts and serve hot.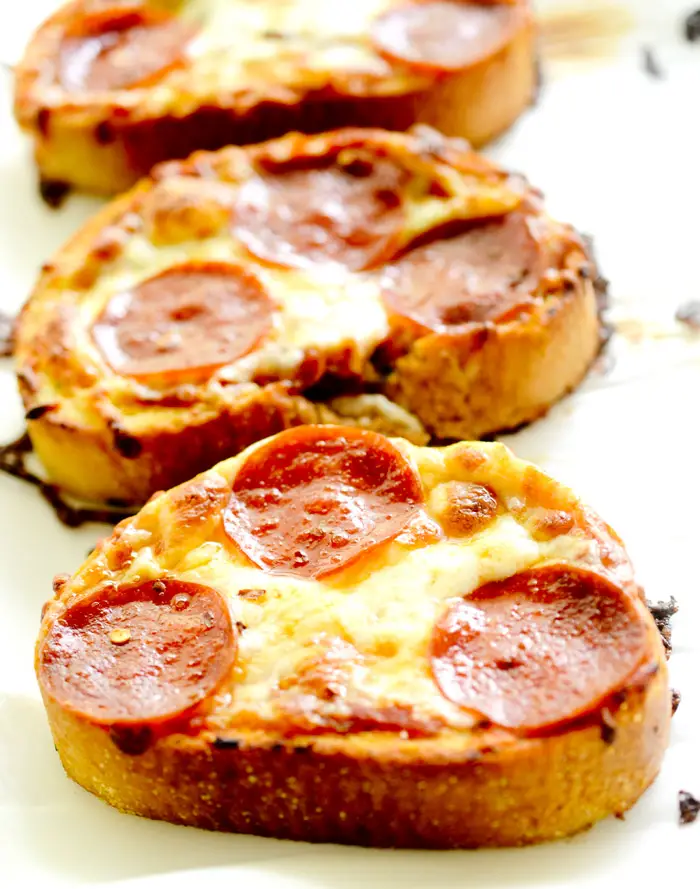 Check Other Amazing Recipes