Getting your kids to eat healthy meals can be quite a task sometimes as they can be fussy. However, you can find creative ways to incorporate more healthy options into their diet, such as fish.
Helping your kids to develop healthy eating habits will provide them with several benefits, including sharpening their minds, boosting their energy, avoiding obesity, etc.
If you're thinking of smart ways to get your kids to eat fish, here are some intelligent ways to do so.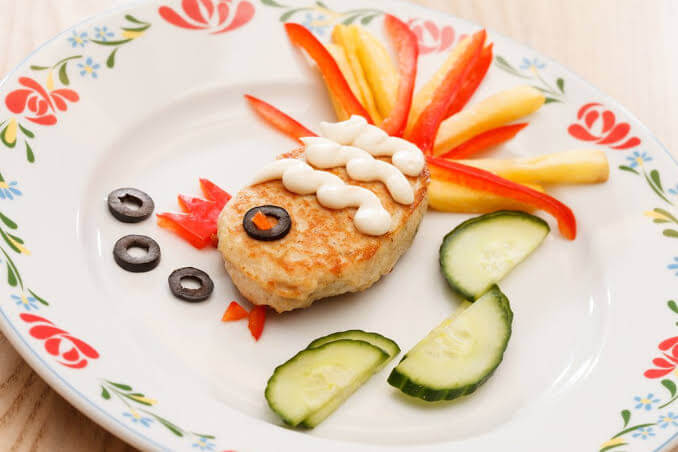 5 Smart Ways To Get Your Kids To Eat Fish
Try It In A Burger
Your kids may most likely relish a good burger, giving you an excellent opportunity to find a fun way for them to eat more fish.
Instead of the regular beef patty, you can get creative using soft fish like salmon.
You can also opt for whitefish and fry them to be crisp using breadcrumbs.
These options can easily blend with other ingredients like mashed potato, so your kids have a full meal.
Make It A Regular Part Of Your Diet
Although you may initially face some challenges trying to get your kids to love eating fish, making a consistent effort can help make the process easier.
You can try twice a week to help them get used to the feel, smell, and taste of fish.
You can try different recipes to spark their interest. For instance, you can try some gluten-free salmon nuggets, which are quick and easy to make.
Pair The Fish With Different Flavors 
Healthy meals don't have to be monotonous, including your fish dishes. You can add a twist for your kids by combining the fish with other flavors they may find appealing.
You can try pairing your fish with fruits such as pineapple or give them a platter of dips to choose from like mustard, honey, salsa, teriyaki sauce, etc.
Try Fish Sticks
It is one of the smart ways to get your kids to eat fish. Kids always love a meal they can eat with their hands, and breaded fish sticks enable them to do just that. Instead of chicken nuggets, why not let your kids try some fish meatball sticks for a change?
You can make them crispy by cutting them thinly and covering them with breadcrumbs.
Dipping them in egg wash will help the breadcrumbs stick even when you fry them, giving them a golden brown finish that will certainly get your kids' attention.
Make Meals Together 
Making meals together is a great way to spend some quality time with your kids while also building healthy habits in them.
As your kids prepare meals with you, they are more likely to try out what they've made to see how it tastes.
You can make this fun by letting them pretend to be chefs with a playful apron and hat. You can find various ways to get them involved depending on their age.
You can try several activities, such as letting them read the recipe to you, marinating the fish, etc.
Remember to be safety conscious when your kids are in the kitchen.
Conclusion
These tips can help you make fish more appealing to your kids and make it an enjoyable meal for them while staying healthy. I hope you enjoyed reading my post on "smart ways to get your kids to eat fish". If so, please share it with other parents as well.