Are you in search of simple baking recipes? Look no further because this old fashioned butter pound cake recipe is super simple, easy to make, and supremely delicious. The old school butter pound cake is perfect for dinner parties and celebrations.
If you are a new baker, then you must try this traditional pound cake recipe. It is extremely light, airy, and fluffy with a soft crumb. You can serve this moist butter pound cake recipe easy with the dust of confectioner's sugar or dress it in whipped cream and berries.
It is my favorite vanilla pound cake recipe easy and only a few ingredients are required to bake it. There is no need to buy the pound cake mix to make this tasty old fashioned butter pound cake.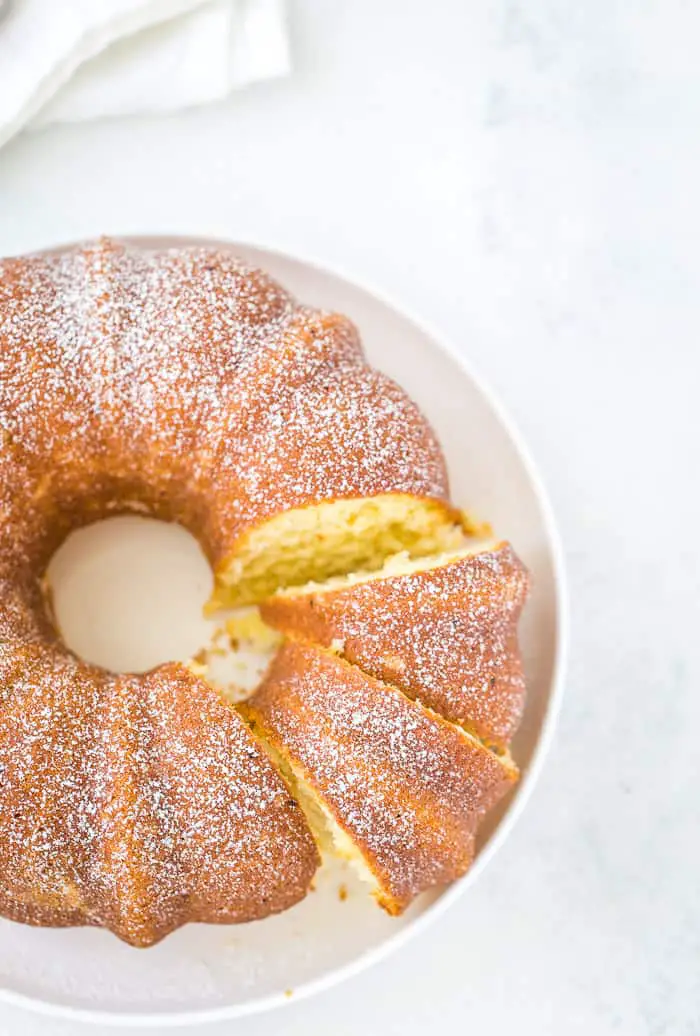 Old fashioned Butter Pound Cake Recipe
Ingredients
3 cups all-purpose flour, sifted
1 cup whole milk
1 cup confectioner's sugar
1 cup granulated sugar
1 teaspoon almond extract
2 teaspoons baking powder
1 cup unsalted butter, softened
4 large eggs, separated
2 teaspoons vanilla extract
½ teaspoon salt
Instructions
Heat the oven to 176°C. Lubricate a 12-cup Bundt pan with baking spray.
Beat butter in a bowl of a stand mixer on medium speed for about 3 minutes until butter is creamy and light. Slowly add confectioners' sugar and granulated sugar to butter.
Beat sugar and butter on medium speed for 8 minutes until fluffy and light.
Add egg yolks, one at a time, and mix continuously until incorporated and clear out the sides of the bowl as needed. Whisk in almond extract and vanilla extract.
Sieve the flour, salt, and baking powder three times in a medium bowl. Reduce the mixer speed to low. Slowly add the flour mixture to the butter mixture, alternating with the milk, beat until the mixture is just combined. Shift the batter to a large bowl.
Beat the egg whites on medium-high speed with the whisk attachment until stiff peaks form. Pour the beaten egg whites into the batter.
Pour the batter into the prepared pan and bake for about 1.5 hours until the toothpick inserted into the center comes out clean.
Allow to cool 5 flavor pound cake in pan for at least 10-15 minutes then, transfer to a cooling rack and allow to cool completely.
Sprinkle old fashioned butter pound cake with powdered sugar if needed. Serve and enjoy!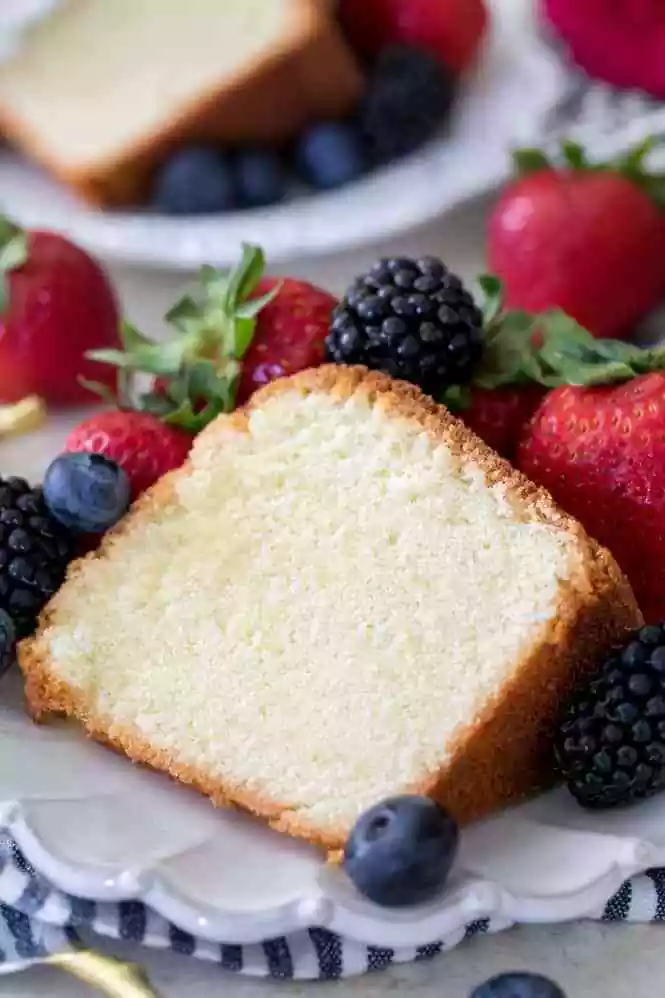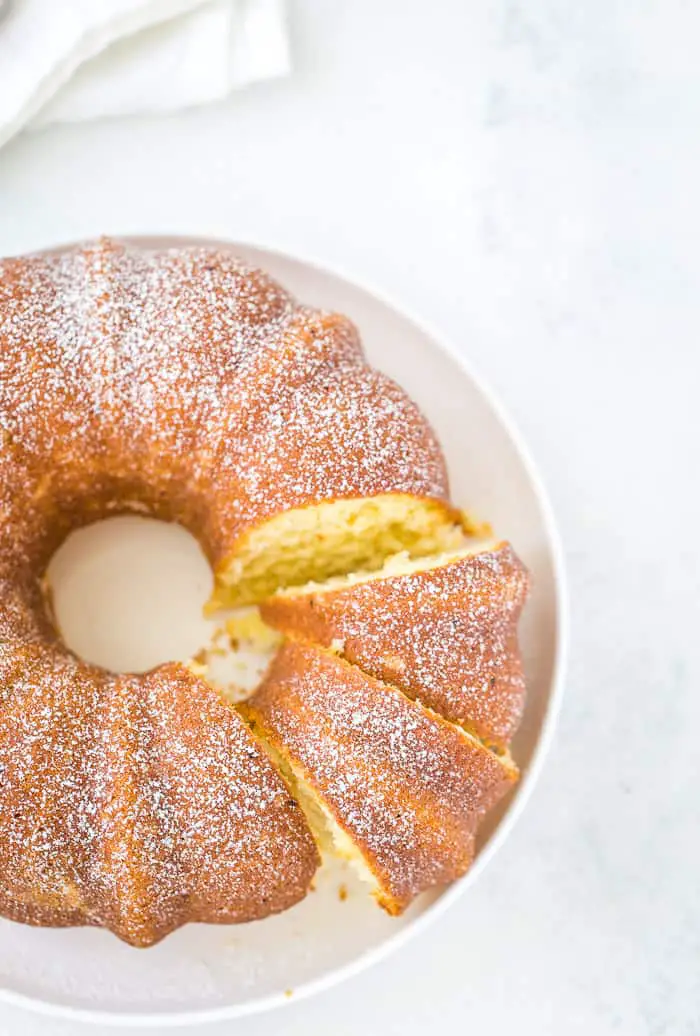 More Healthy Recipes