Are you a cookie-lover, and you are always looking for delicious and easy no bake coconut snowballs recipe?
When it comes to cookies, taste typically arrives in the form of ingredients like nuts, chocolate, sugar, flour, and oil. If you don't like to eat any of these foods, you can begin playing with coconut.
If you are a raw food person just like me, then you should try these coconut snowballs recipe. They are light, healthy, and delicious coconut milk candy recipe that can be served as a snowballs snack.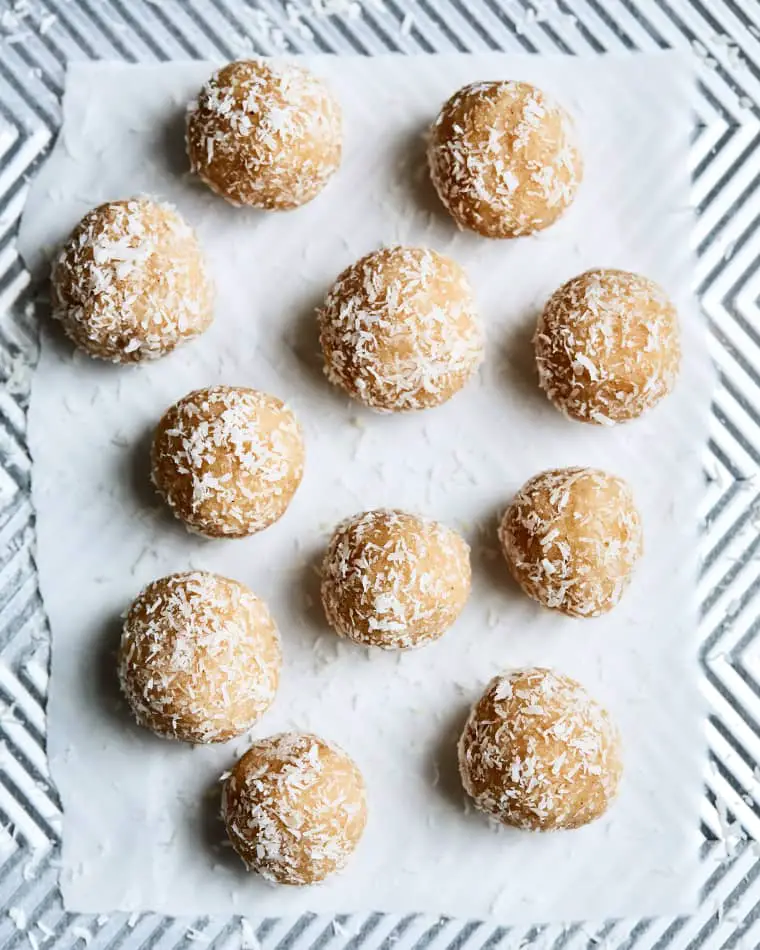 No Bake Coconut Snowballs Recipe
Ingredients
1 and ¾ cups unsweetened shredded coconut, divided
2 tablespoon unsweetened coconut milk
3 tablespoon maple syrup
2 teaspoon melted coconut oil
½ teaspoon ground cinnamon
1/8 teaspoon salt
½ teaspoon vanilla extract
Instructions
Put the coconut oil and 1 cup shredded coconut in a food processor fixed with the blade attachment. Now, blend the ingredients and scrape down the sides frequently until they look like a paste.
Add the cinnamon, maple syrup, vanilla, salt, and coconut milk and blend until well mixed. Put in ½ cup plus 2 tablespoons of shredded coconut and blend until just merged.
Make 12 (1-inch) balls of the mixture and coat with the shredded coconut and place in a platter.
Chill

coconut milk candy recipe

for 1 hour in the refrigerator and store it for up to 5 days.
Before serving no bake coconut snowballs recipe, allow them to come to room temperature.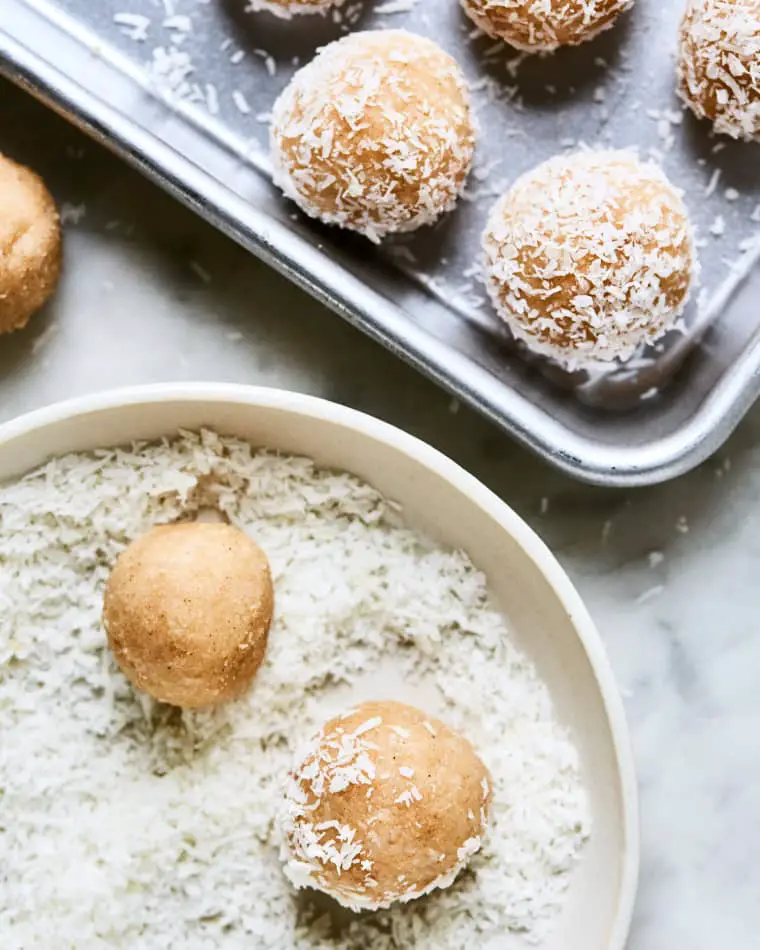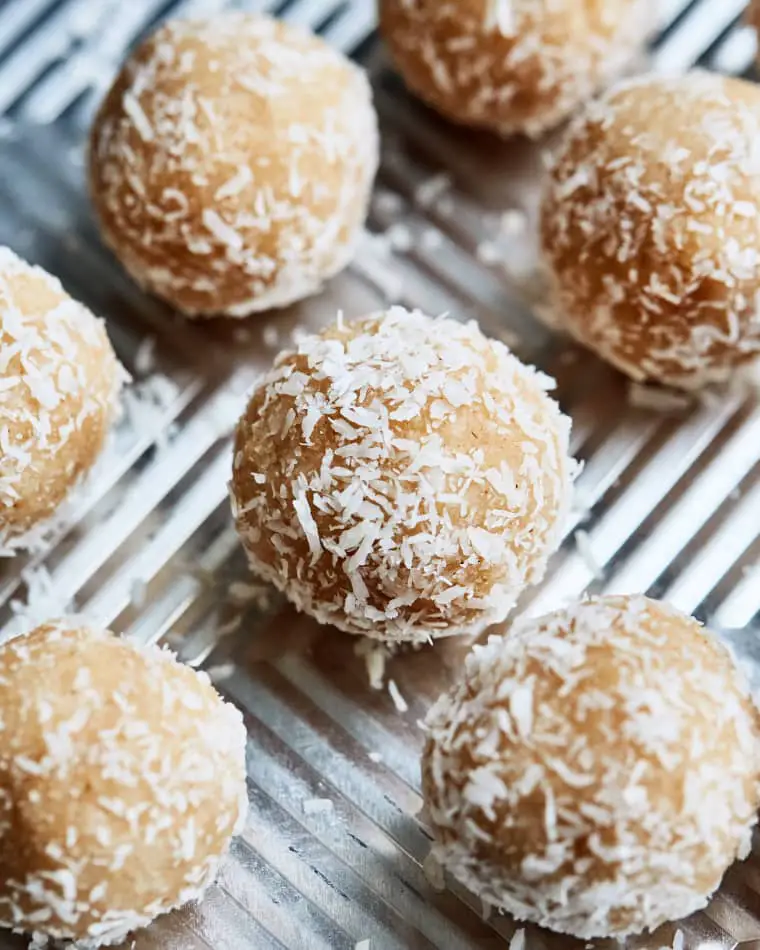 More Healthy Recipes