Keto lemon pound cake with almond flour is a mouthwatering, light, and moist dessert you have always been waiting for.
Zesty lemon is the leading ingredient of the recipe, and you will find it in the lemon low sugar cake and lemon glaze.
You don't have to be on a Keto diet to enjoy the buttery texture of this grain-free, gluten-free, and Sugar free lemon loaf cake.
Make this almond flour lemon cake for your parties and dinners to impress your friends and family.
THIS POST MAY CONTAIN AFFILIATE SALES LINKS. PLEASE SEE MY FULL DISCLAIMER POLICY FOR DETAILS.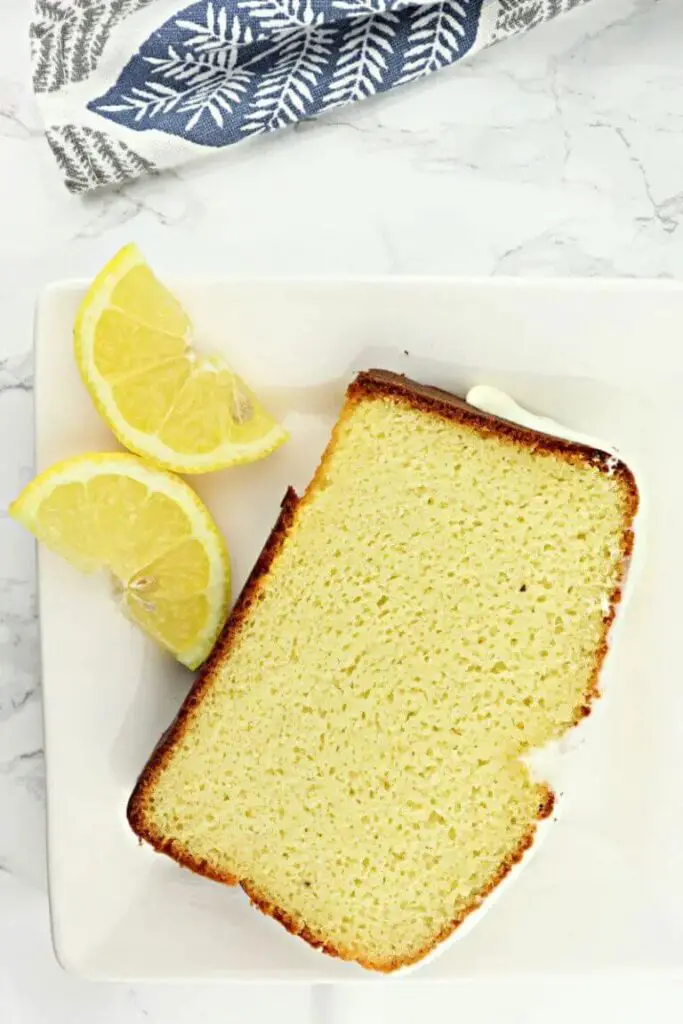 Keto Lemon Pound Cake With Almond Flour Recipe      
Ingredients
6 tbsp butter softened
¾ cup sweetener
1 cup cream cheese
1 tbsp lemon zest
1 tbsp baking powder
6 eggs
¼ cup lemon juice
2 ½ cup almond flour
½ cup coconut flour
Lemon Glaze
2 tsp water
1 tsp lemon extract or zest
½ cup powdered erythritol
1 tbsp butter room temperature
Instructions
Preheat microwave oven to 350 degrees. Take a Keto loaf cake pan and line with parchment.
Add butter, sweetener, and cream cheese to the food processor and pulse until smooth. Then, combine eggs, baking powder, lemon zest, coconut flour, almond flour, and lemon juice, and pulse until thoroughly integrated.
Shift the mixture to the prepared loaf cake pan. The mixture should be thick.
Bake the Keto lemon cake with cream cheese for one hour or until the toothpick inserted in the middle comes out clean and the edges are golden brown.
Allow keto lemon pound cake with almond flour to cool for at least 10 to 15 minutes in the loaf pan. Then lift out the Keto German cake from the pan with the help of parchment paper. Shift to cooking rack to cool wholly. It will take 3 hours to cool completely.
Mix the ingredients for the icing, adding one teaspoon of water at a time. Spread the lemon glaze on the crown of the cooled Keto lemon cake coconut flour.
Store this delicious Keto lemon pound cake with almond flour in an airtight container for 3 to 4 days or freeze it in a large freezer-safe box and allow it to defrost on the shelf before eating.