Are you wondering how to throw a dinner party at home for adults? This guide will help you successfully host a party.
A catered dinner party at home is a great way to socialize with friends and family. It's also a great way to celebrate an event or milestone, such as a birthday, anniversary, retirement, graduation, new baby, or other happy occasions. 
If you're throwing theme party for adults, or if it's an adults-only affair, then I have some dinner party ideas for adults that will make your themed adult party perfect!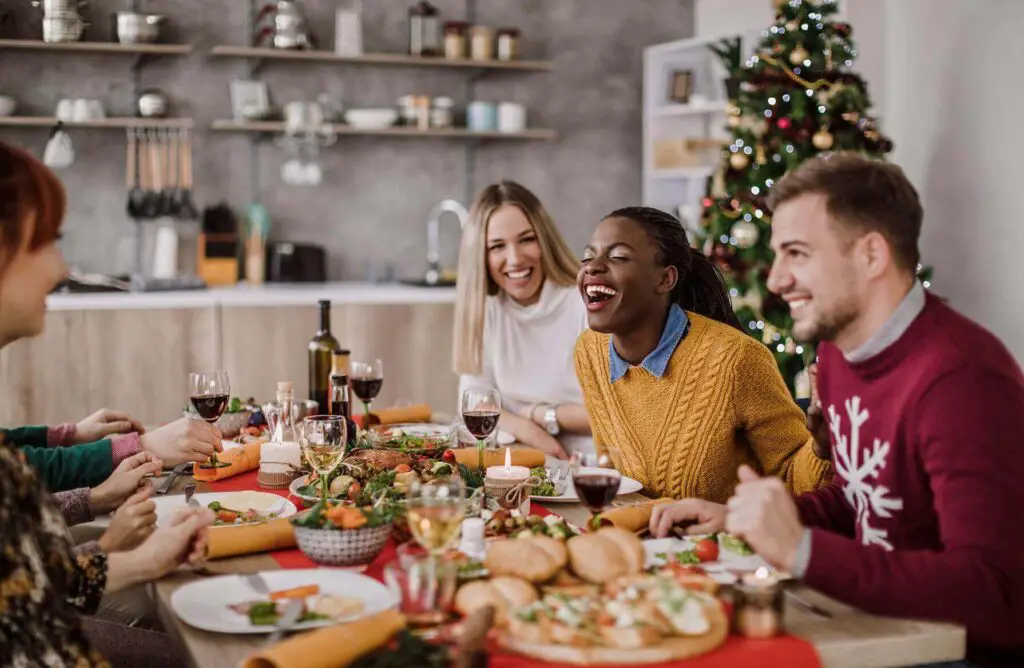 How To Throw A Dinner Party At Home?
1. Decide On A Theme
A themed dinner gathering is a great way to make everyone feel comfortable. It can also liven up the atmosphere and attract more guests! Decide on your theme early on, so you have enough time to plan for it accordingly. 
For example, A Harry Potter Party will bring out all of the witches and wizards in your life, eager to dress up as their favorite characters from JK Rowling's books or movies about the magical world of wizardry.
Other good summer party themes for adults are sports teams/players (Superbowl), decades (the 1920s), or locations like Paris or New Orleans.
2. Send Out The Invitations
Once you have your theme picked out, it's time to send invitations. You can do this online or on paper if you prefer the traditional way of doing things. Make them fun and inviting! 
For example, a Harry Potter themed invitation would be an envelope with a wax seal holding it shut while Hogwarts' logo is stamped into the front.
Don't forget about sending reminders either; people get busy sometimes, or they might just forget without one reminder beforehand!
3. Choose The Foods And Drinks
Choosing foods and drinks is a significant part of "how to throw a dinner party at home." Themed parties mean themed foods and drinks! If you're going with a Harry Potter party, for example, serve up butterbeer, pumpkin pasties, treacle tarts, and chocolate frogs. 
You can find an easy-to-follow recipe for authentic butterbeer at princesspinkygirl.com and even buy molds to make your own chocolate frogs. You could also consider using little bottles that look like potion bottles to hold the punch. 
If you're going with a sports themed birthday party for adults, serve favorite team snacks like peanuts in the shell and soft pretzels. If you're celebrating the 1920s, serve up finger foods like mini hot dogs and miniature hamburgers.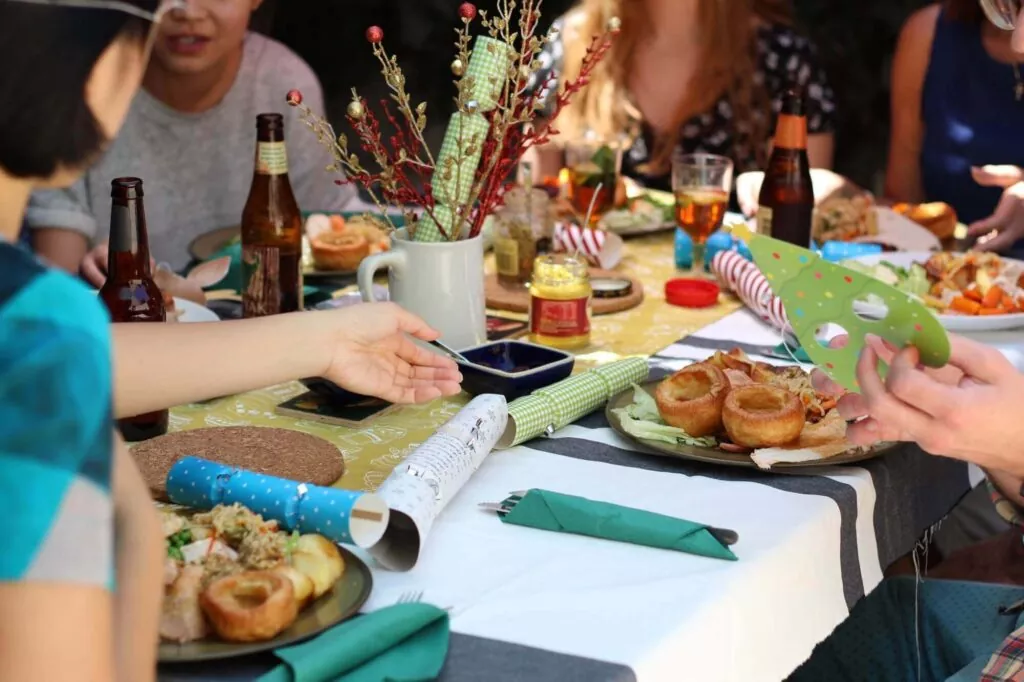 4. Pick Out A Few Games To Play
In between eating and socializing, have a few games to play that are themed. For example: if you're going with a Harry Potter theme party, play a round or two of wizard's chess on a giant board in the middle of your living room so guests can gather around and cheer for their favorite characters. 
You could also have guests pair up for wands at opposite ends of the room where they try to find one another by shouting "Expecto Patronum!" as loud as they can! 
Another option is hosting trivia contests assigned to specific houses like Slytherin (e.g., questions about dark creatures) or Gryffindor (e.g., questions about Quidditch).
Final Words
In conclusion, themed catered dinner party for adults are a great way to go! They're fun, creative and provide guests with an evening they'll be sure to remember. So get planning and have a blast throwing your very own themed adult party!
I hope this guide on "how to throw a dinner party at home" has given you valuable information on planning and hosting a banquet. If you liked it, please share it with your friends and family.