Do you want to know how to make old fashioned pancakes from scratch? This easy and simple recipe makes old fashioned pancakes that are fluffy and light.
I use plenty of ingredients for making these good buttermilk pancakes. Everyone loves no-fail recipes and this recipe is just that. These fluffy pancakes are quick to make and not very sweet.
There's no need to grab the pancake mix from the market because everything that is required for making this old fashioned pancake recipe already sits in your kitchen.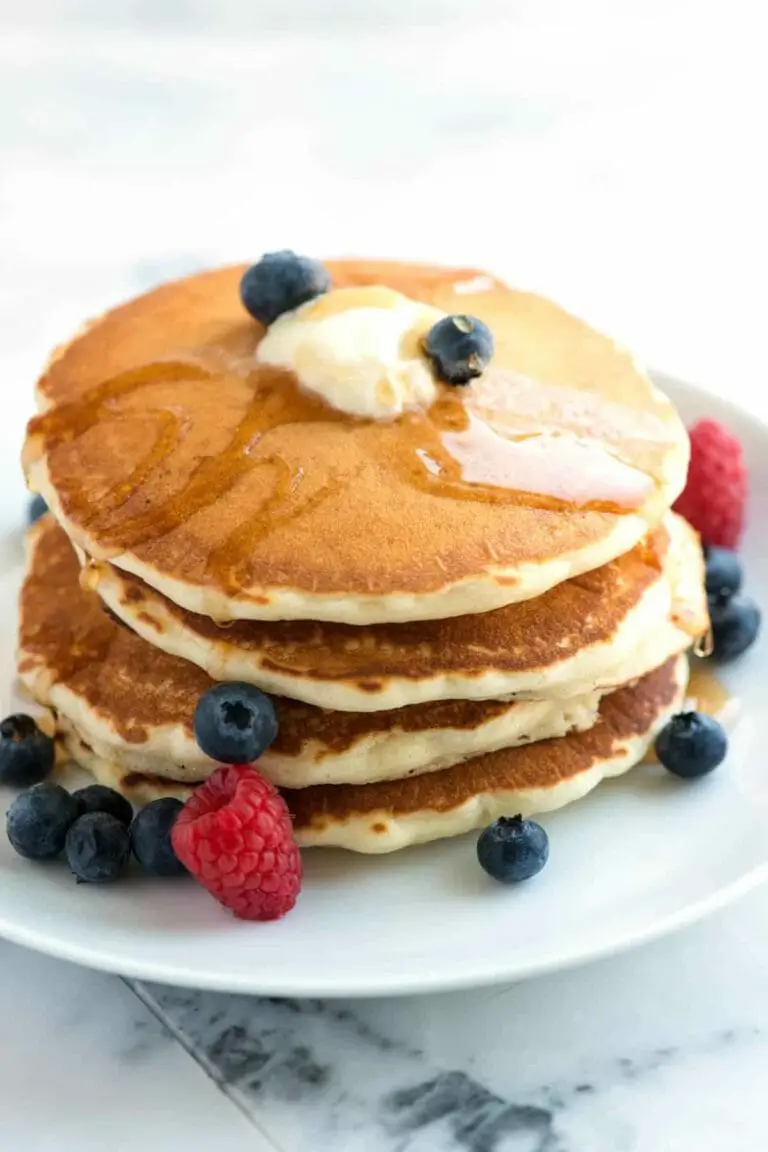 How To Make Old Fashioned Pancakes From Scratch?
Ingredients
1 ½ cups all-purpose flour
1 ¼ cups milk
4 tablespoons unsalted melted butter, plus more for skillet
2 tablespoons sugar
1 tablespoon baking powder
1 large egg
1 teaspoon vanilla extract
¾ teaspoon salt
 Instructions
Combine flour, baking powder, salt, and sugar in a medium-sized bowl.
Whisk the lukewarm milk, melted butter, vanilla extract, and egg until incorporated. In warm milk, butter mixes easily and does not make small lumps.
Pancakes
Heat a large non-stick pan or skillet over medium heat.
Make a well in the middle of the flour mixture and pour wet mixture (milk mixture) into the well and mix with a fork until combined and no lumps of flour are left. (Don't over mix the batter).
Spread melted butter on the pan with a brush. Use a ¼-cup measuring cup to pour batter on the pan and spread it in 4-inch round shape.
Turn the sides when edges look dry, and bubbles begin to appear and pop on the surface of the fluffy old fashioned pancakes. It will take about 2 minutes. Once flipped, cook the other side for about 1-2 minutes more until light brown and cooked from the center.
Serve how to make old fashioned pancakes from scratch pancakes with blueberries, maple syrup, and honey or enjoy plain!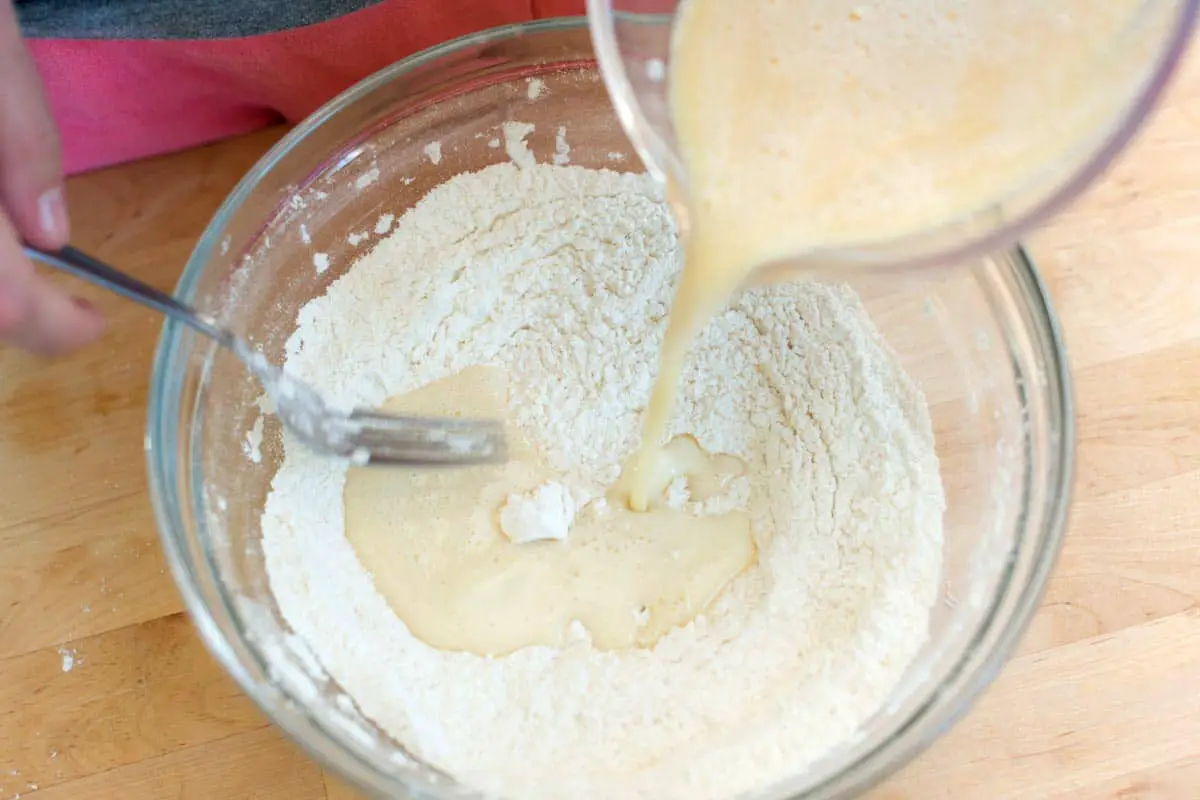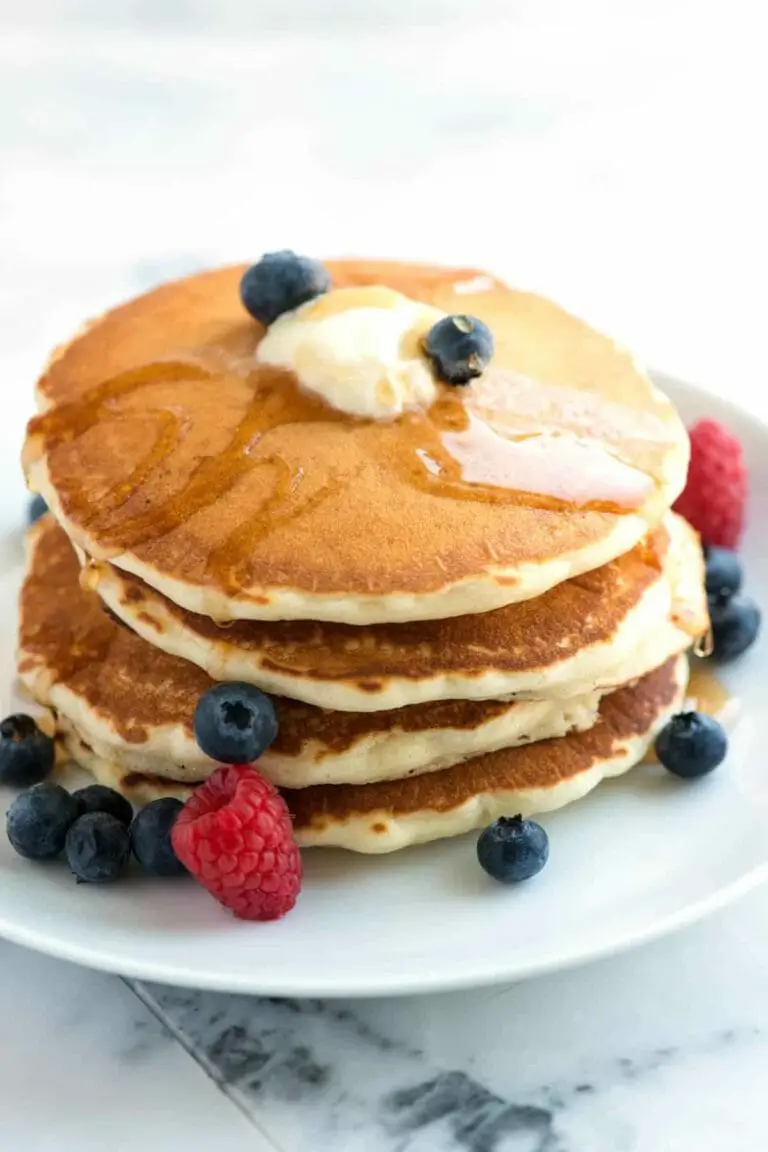 See Some Other Amazing Recipes