Do you want to know how to celebrate St Patrick's Day at home in the United States? Then, you have come to the correct webpage. 
Thanks to contemporary society, the ever-popular and sacred St. Patrick's Day holiday has gained a humorous element. 
Additionally, more affectionately known as St. Paddy's Day, this is the time to get out all your greens. With the following suggestions, you may bring all the fun of this lovely holiday into your home.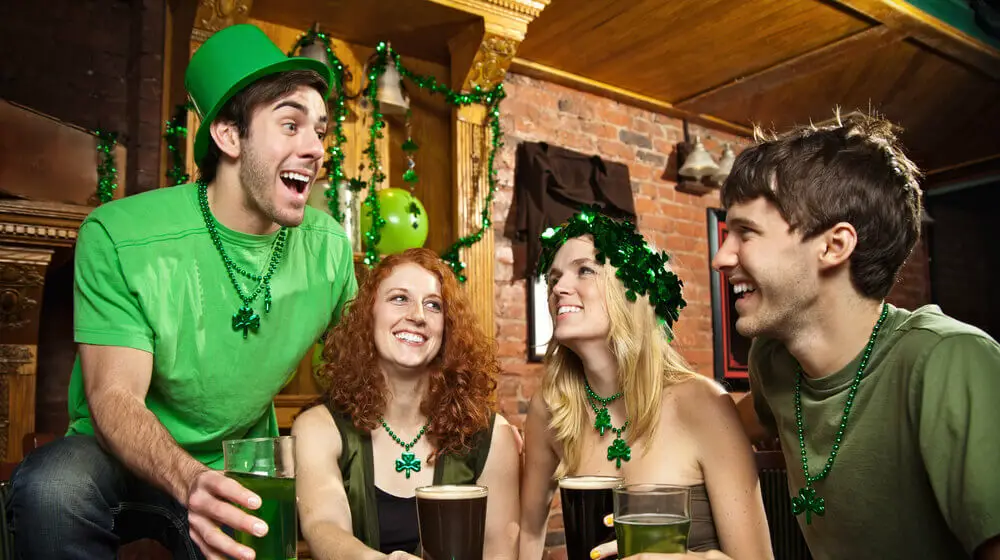 How To Celebrate St Patrick's Day At Home?
1. Home Decor
If you're having a party at home, the first thing you should do is decorate the place. Everything green is appropriate for St. Patrick's Day 2022, which has an Irish connection because of the holiday's affinity with the Emerald Isle. As a result, make sure to stock up on everything in this vibrant color.
Craft four-leaf clover cutouts, a shadow box, a colorful knitted wreath with a golden lucky leaf perched on top, or whatever else you can think of to celebrate. 
Put your imagination to work if you want to have the same sense of togetherness with your loved ones as you would have had if you were outside for the festival. 
Purchase St Patrick's day decorations plants, leprechaun hats, a day sign, and treat cups to ensure that the day does not feel like anything less than the true fun of the celebration is being experienced.
2. Prepare Traditional Irish Dishes
What's the point of a festival if it doesn't have its own unique food and beverages? The Irish culture, like any other, has its own signature cuisine. While cabbage, potatoes, and corned beef may appear to be the main ingredients, we assure you that there is an abundance of other delicious ingredients as well. 
Begin with a dish of mushy mashed potatoes or crunchy potato wedges. You can also include traditional soda bread, Irish stew, and fried potato farls, which are similar to potato scones. 
Feel free to add steak and Irish pie to the scrumptious spread on the party table. Another option that you might want to try is the boneless beef short ribs recipe at fromachefskitchen.com.
3. Desserts 
With so much food, you need to be flexible with drinks and desserts. The iconic pot o' gold cups and Shamrock salted cookies are just a few examples. 
If you want to take a more contemporary route, you can experiment with fusion choices such as matcha pancakes, green velvet cake, grasshopper's pie, and other similar dishes. We guarantee that there will be so many possibilities that it will be tough to choose just a handful.
4. Drinks
You'll need drinks to help you get through all of that St Patrick's Day food and make some more room. And, in order to be a part of the celebration on this important day, these concoctions must also adhere to the color scheme. 
You may entice your party guests with options such as Shamrocked Shooters, a unique martini, an Irish Fish Bowl (because, why not?), and an Irish Sour, among others. 
Even with all of these alcoholic beverages present, the celebrations would be completed unless you also serve the traditional Irish coffee, which should contain a splash of whiskey and a generous dollop of freshly whipped cream. Pick your favorites and watch the celebration come alive.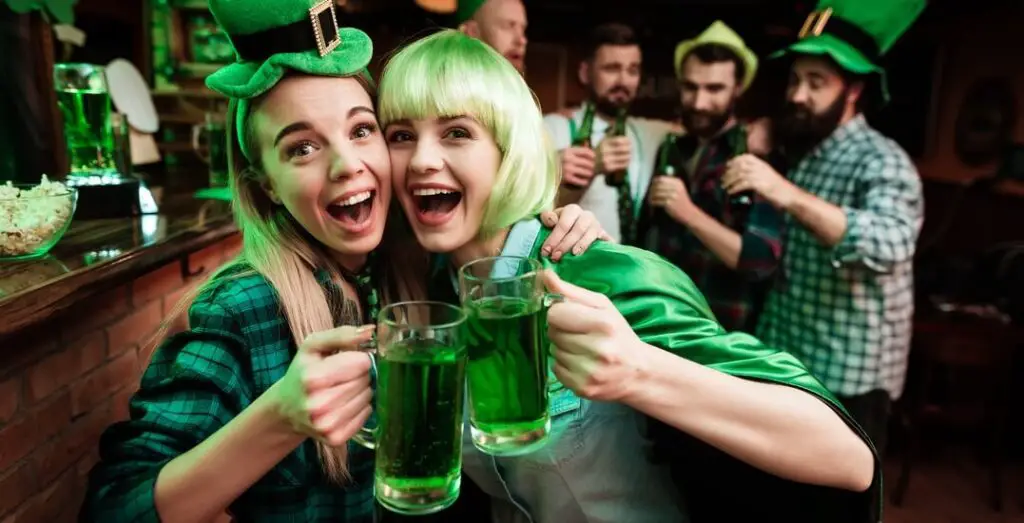 5. Family-Friendly Activities
The next thing you can do to how to celebrate St Patrick's day at home is find family-friendly Irish activities. Party games are an important component of any family gathering, and they are especially important at a celebration as joyful and entertaining as this one. 
You can get everyone together and split them into groups. This year, as part of the tradition, some of the particular activities that are played include the traditional "Scavenger Hunt," "Blessing Recitation," "Shamrock Pin Making," and "Wand Making." Leprechaun traps and a rainbow coin toss are also fun if you want to be more active.
6. Watching Irish Films
Whether you've seen Irish films before or not, this is an excellent time to get started. These films are to today what home Alone is to Christmas.
Get everyone set to sit back and enjoy these St. Patrick's Day movies on your big screen with green matcha popcorn and hooded blankets. Among the choices are "Brooklyn," "Leap Year," "The Hole in the Ground," and "The Magical Legends of Leprechauns."
7. Virtually Watching The Parade
The St Patrick's Day parade 2022 is one of the numerous exciting activities that are an integral element of this festival. Because the previous year and this one have been afflicted by a global pandemic, it will be foolish to expect mass gatherings to be permitted.
However, this does not imply that it must be overlooked entirely. You can still participate in the event electronically with family and friends.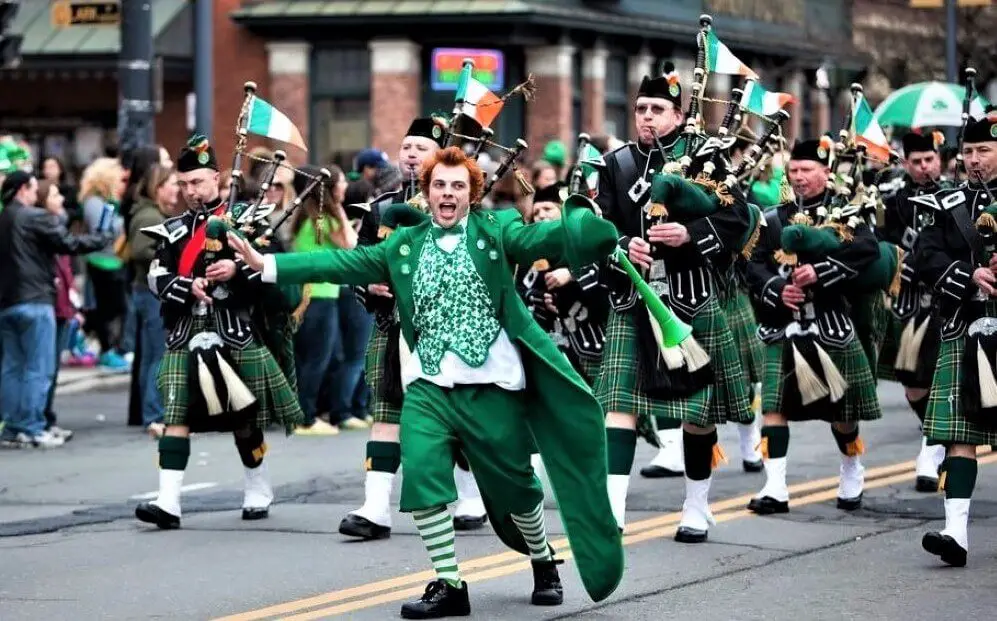 Conclusion
Try these "how to celebrate St Patrick's Day at home" ideas to make this year's St Paddy's Day the best one yet!