Are you surfing the internet to learn how to bake a chocolate cake step by step? Look no further because you have finally found the right classic chocolate cake recipe. Trends may come and go but hot dark moist chocolate cake never goes out of style.
Today, I'm going to share a simple moist chocolate cake recipe with you guys, so newbies can also try it without compromising on the flavor and texture. It is a supremely soft, delicious, and easy chocolate cake.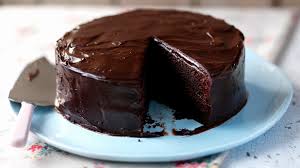 How To Bake A Chocolate Cake Step By Step?
Ingredients
Basic Chocolate Cake Ingredients

2 ½ cups all-purpose flour
1 cup unsweetened cocoa powder
3 large eggs
½ cup sour cream
1 teaspoon baking soda
1 ½ teaspoons baking powder
2 cups of sugar
2 teaspoons vanilla extract
¾ cup of vegetable oil
Cooking spray
1 teaspoon salt
Chocolate Frosting Ingredients

180g semi-sweet chocolate, thickly chopped
2 cups powdered or icing sugar
1 ½ cup vanilla extract
1 cup unsalted butter
Steps On How To Bake Cake
Basic Chocolate Cake Recipe
Preheat the oven to 180 °C. Spray two 9-inch cake pans with cooking spray and line the bottoms with parchment or butter paper.
In a medium-size bowl, beat 1 ½ cups boiling water and cocoa powder until smooth and set aside.
Mix flour, baking powder, baking soda, salt, and sugar in a large bowl until perfectly mixed.
Stir in the sour cream, vanilla extract, eggs, and vegetable oil and beat with a beater on medium speed for about 1 minute or until smooth.
Slow down the speed of the mixer and add the cocoa mixture in a steady flow and beat until just incorporated, then stop mixing.
Put the batter in prepared pans and settle it smoothly.
Bake for about 30 to 40 minutes or until a toothpick inserted in the middle comes out clean.
Remove from the oven and transfer to a cooling rack and allow it to cool for 10 minutes.
Then run the blades of the knife around the edges of pans and take out the cakes from pans, remove the parchment paper and let the cakes cool wholly on the rack.
Chocolate Frosting
Melt chocolate in a heat-resistant glass bowl over a saucepan of boiling water. Remove from heat and allow it to cool at room temperature.
In a bowl, beat the butter with a hand mixer until creamy and soft.
Put in sugar and beat for 2 minutes or until it is fluffy and light.
Whisk in the vanilla extract and then add chocolate and beat on low speed until combined, increase the speed gradually to medium-high and beat until the frosting is silky, soft, and glossy.
Spread the chocolate frosting on the top and sides of the easy chocolate cake with a spatula.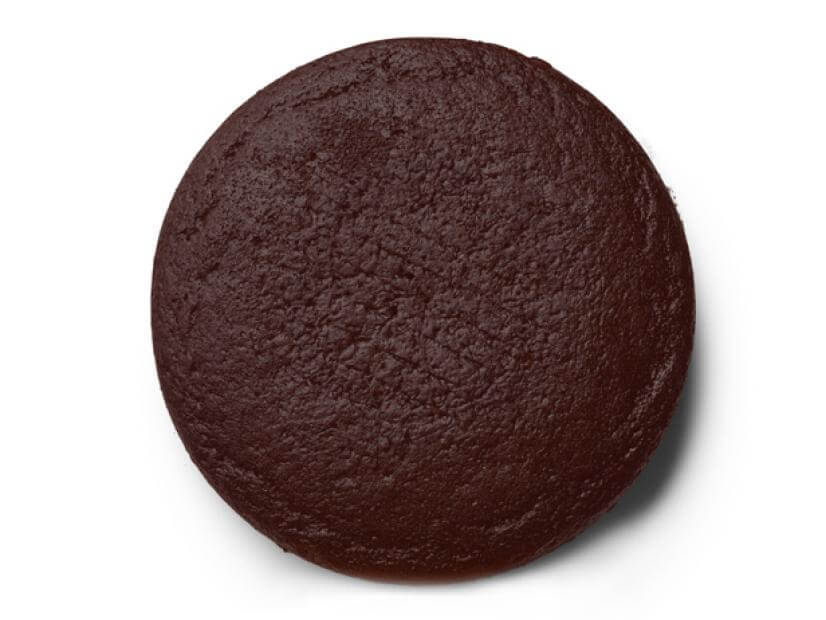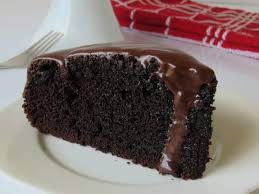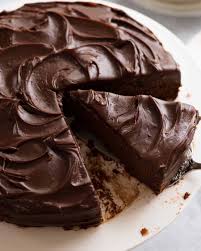 More Healthy Recipes