There are just some people we know and love, and we simply just struggle to get them a gift.
How can you give a gift to someone who has everything?
How can you give a gift to someone whose interests you don't know about?
While everyone knows at least one person who is too difficult to shop for, there is thankfully a neutral ground when it comes to gift-giving.
What's that neutral ground? It's food! Food is something that everyone eats.
Whether you buy it from an artisanal shop or you choose to make something from the heart, healthy food gift baskets are a gift that you simply can't go wrong with.
5 Reasons Why Healthy Food Gift Baskets Make A Great Gift?

1. You're Cutting Down On Waste
Some people accept gifts that they don't want. Those secret Santas or white elephant are a great example of this.
Often these gifts are useless and are basically just considered to be junk. But if you're gifting food, you'll have a higher chance of them enjoying it.
And even if it's something they don't like, they'll be more inclined to share or give the gift to someone else rather than throwing it in the trash for it to then be swept to the landfill.
So if you're wanting to go to the sustainable route, then homemade food gift ideas could be the best option.
2. It's Easy
Making food for most people is easy, in fact, everyone should know how to cook. It gives you an idea of what to make.
So, no need to feel stressed researching what some people can and won't like.
You'll be doing yourself a favor just by simply making something and giving that as a gift.
3. Easier To Stay Within A Budget
Making the best homemade food gifts by hand such as an easy Russian tea cake recipe is far from expensive.
The ingredients are easy to obtain from your local grocery store, and some things made from scratch can extend as gifts to multiple people.
Two birds, one stone!  The right ingredients on hand can make a variety of foods from sweet to savory.
So, if you're on a budget, whether it's the holiday season or some other celebration, this is why food can be a great gift.
4. A Great Way To Give Multiple Gifts To One Person
Since making or buying food as a gift can be fairly cheap and easy, it leaves room for giving out more.
Who doesn't love healthy food gift baskets full of delicious goodies?
This is great, and it's bound to put anybody in the best mood. So why not try that?
You can make multiple items such as cake, jams, chutney, chocolate, and so much more and nicely place them in a basket?
It will be a gift that will be remembered and bragged about!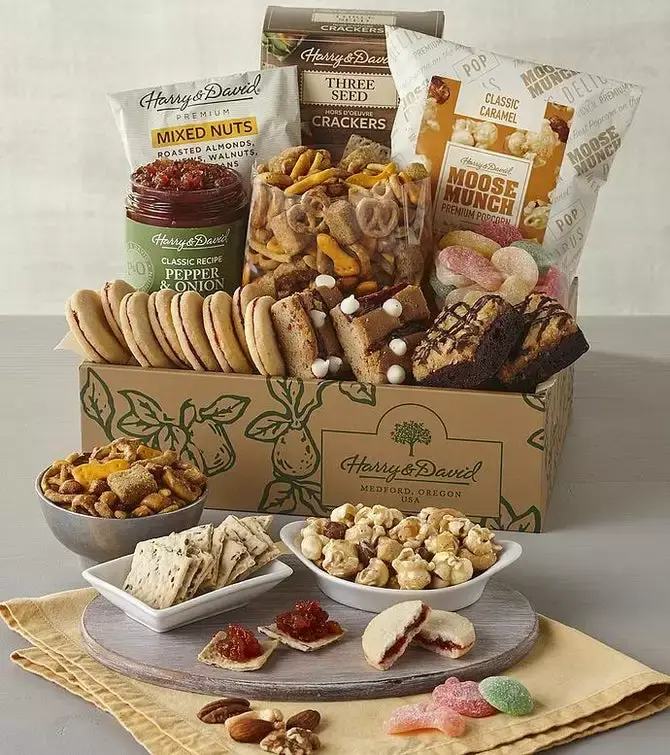 5. You're Showing Your Love
Getting food, especially homemade food, lets the receiver know how much you care.
You went in and you put in both time and effort and that speaks volumes about you!