Are you looking for some glorious homemade and healthy chicken salad recipe for weight loss?
Your entire family is going to love this healthy, quick, and delicious chicken salad for weight loss.
Forget those expensive weight loss salad recipes that you order when eating out and prepare this salad at home and enjoy it.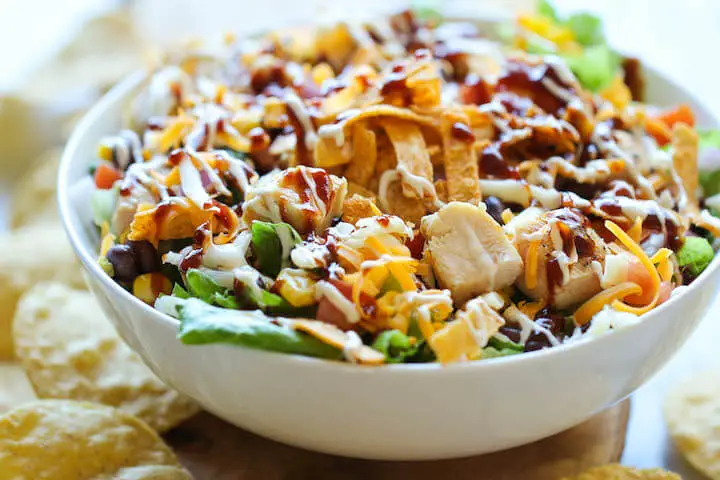 Healthy Chicken Salad Recipe For Weight Loss
Ingredients
2 boneless chicken breasts, skinless and thinly sliced
6 cups chopped romaine lettuce
1 tablespoon olive oil
3/4 cup canned black beans
3/4 cup canned corn kernels, drained
1/4 cup diced red onion
1 Roma tomato, diced
Kosher salt
Freshly ground black pepper, to taste
1/4 cup BBQ sauce
1/4 cup shredded Monterey Jack cheese
1/2 cup shredded cheddar cheese
1/4 cup tortilla strips
1/4 cup Ranch dressing
Instructions
In a medium-sized skillet, heat olive oil over medium-high flame.
Season chicken breast salad for weight loss with pepper and salt to taste. Put in the skillet and cook, turning once, cook for about 3 to 4 minutes per side until cooked thoroughly.  Allow it to cool before cutting into bite-size pieces.
Assembling Of Diet Salad Recipes Weight Loss

In a large bowl place romaine lettuce; top with chicken, onion, beans, corn, tomato, and cheeses. Pour BBQ sauce and BBQ ranch dressing on top of the salad recipes for dieting and gently toss to mix.
Top the best salad recipes for weight loss with tortilla strips and serve.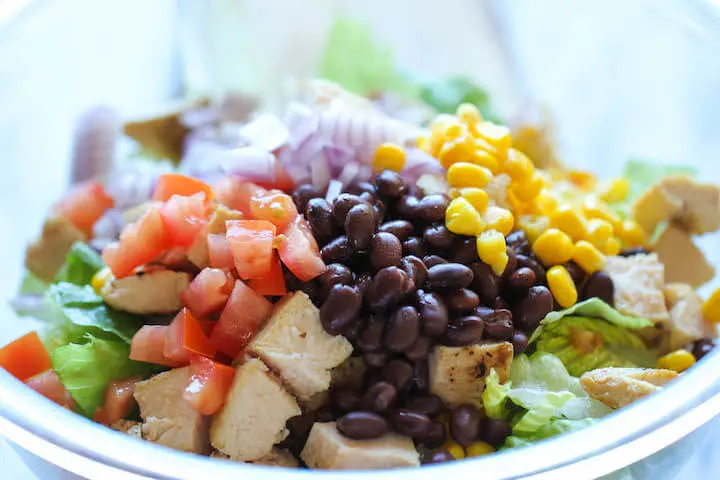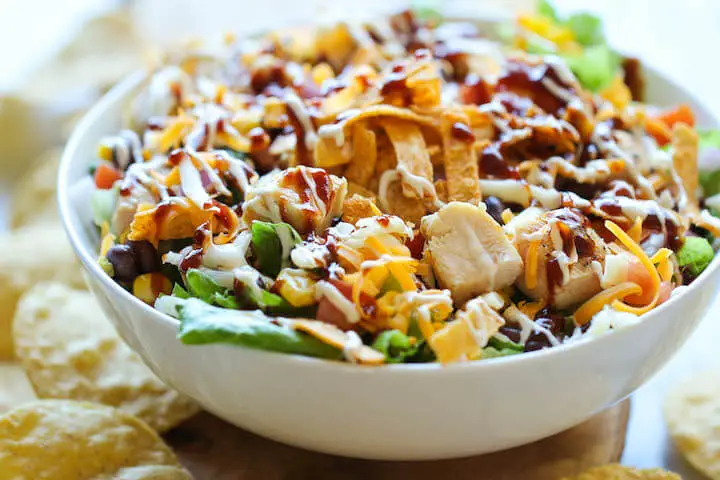 More Healthy Recipes