Are you surfing the internet to find an easy and simple Greek yogurt chicken salad sandwich recipe? Then, you have landed on the right webpage. Today, I am going to share the healthiest lunch chicken salad with Greek yogurt recipe with you guys. I prepare this super delicious chicken salad with grapes and apples whenever I am in a rush.
To make this rotisserie chicken salad recipe, you only need leftover rotisserie chicken, Greek yogurt, apples, grapes, cranberries, and almonds. I like mayo, so I include it in my chicken salad with cranberries, but if you don't like it, you can prepare chicken salad without mayo.
Once you will take the first bite of this healthy and mouth-watering Greek yogurt chicken salad sandwich, trust me, you will fall in love with it. Only 15 minutes are required to put this chicken salad with grapes and almonds on your table.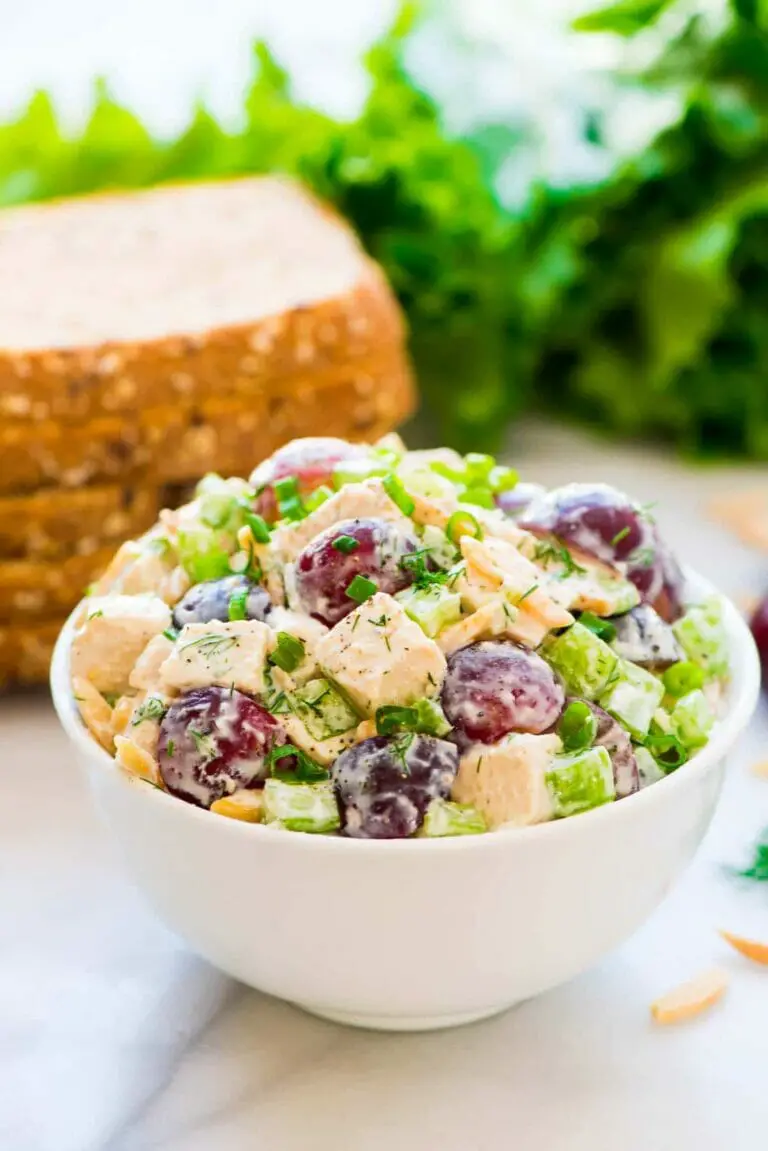 Greek Yogurt Chicken Salad Sandwich Recipe
Ingredients
2 cups leftover barbecue or cooked chicken
1/2 cup plain Greek yogurt
1/2 cup diced apple
1/4 cup dried cranberries
1/4 cup sliced almonds
1/2 cup grapes, divided
1/2 cup diced red onion
1/2 teaspoon garlic powder
Salt and black pepper freshly ground
4 leaves of Boston Bibb lettuce
1 tablespoon lemon juice
8 slices bread
Instructions
Take a large bowl and mix chicken, apples, red onion, slivered almonds, Greek yogurt, garlic powder, dried cranberries, lemon juice, pepper, and salt, to taste.
Spread chicken mixture and lettuce on bread. Greek salad sandwiches are ready to serve and enjoy!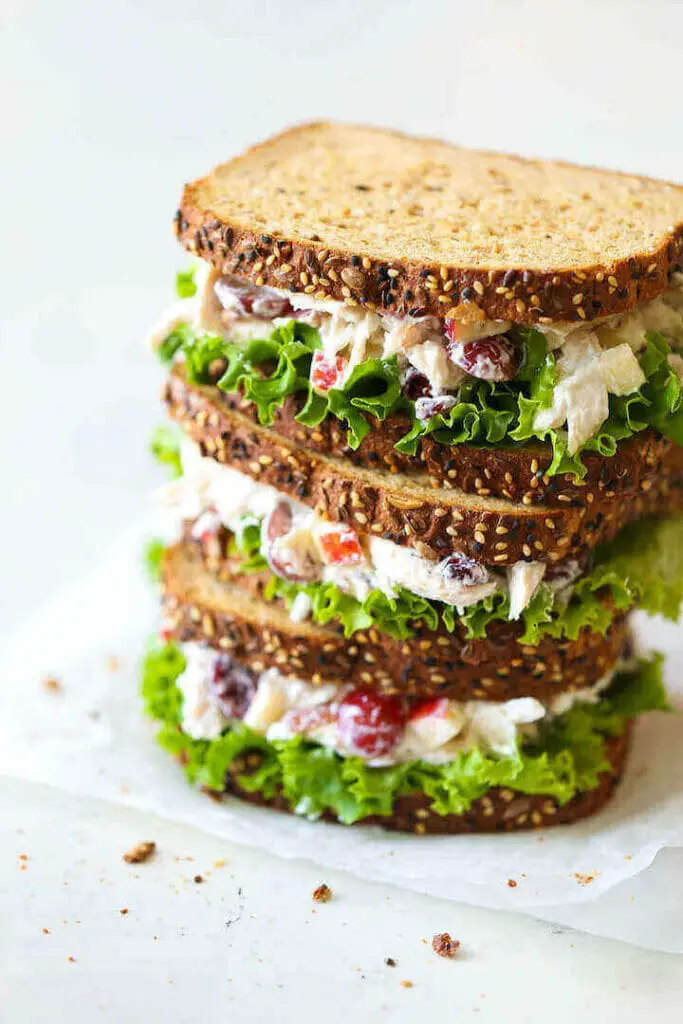 More Healthy Recipes