Greek sheet pan chicken with lemon and potatoes is a perfect one-pan meal. Baked Greek lemon chicken with potatoes is a marvelous dinner for a busy weeknight.
It is easy to make, extra colorful, delicious, and has superior flavor. You can serve this perfect and awesome meal on any night of the week and the remaining can be served in lunch.
Lemon, spices, and garlic give the sheet pan greek chicken and potatoes terrific depth of flavor. Use the same size of bone-in Italian bruschetta chicken breasts to cook evenly.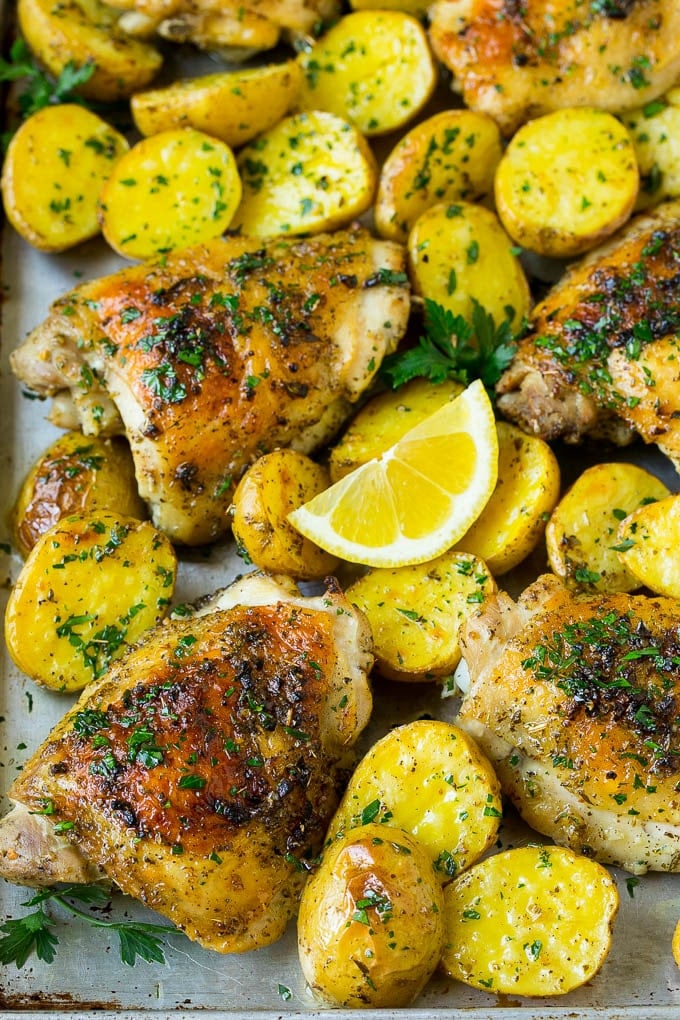 Greek Sheet Pan Chicken With Lemon And Potatoes Recipe
Ingredients
6 skin-on, bone-in chicken thighs
1/2 cup olive oil
1 pound small Yukon gold potatoes halved
2 teaspoons kosher salt
2 teaspoons dried oregano
1 teaspoon lemon zest
1/3 cup lemon juice
1 teaspoon pepper
2 tablespoons chopped fresh parsley
1 tablespoon minced garlic
Cooking spray
Lemon wedges for garnish
 Instructions
Preheat oven to 400 °F to make baked G

reek lemon chicken and potatoes recipe

.
In a large bowl, take olive oil, oregano, salt, pepper, lemon zest, lemon juice, and garlic and mix them.
Add potatoes and chicken to the bowl and flip to coat with the marinade.
Take a sheet pan and coat it with cooking spray. Transfer the potatoes and chicken to the pan and arrange in a single layer.
Baked Greek lemon chicken potatoes and garlic for 40-45 minutes or until potatoes are soft and chicken is done. Stir midway through the cooking time.
Greek sheet pan chicken with lemon and potatoes is ready. Sprinkle one pan Greek chicken and potatoes sheet pan with parsley and garnish lemon wedges on top and serve.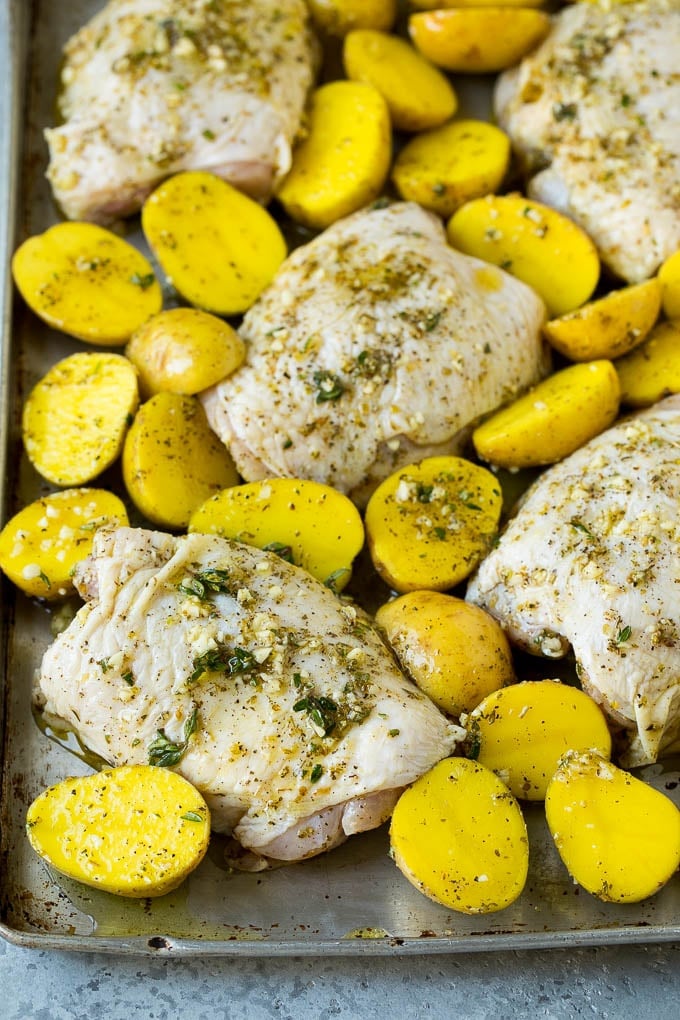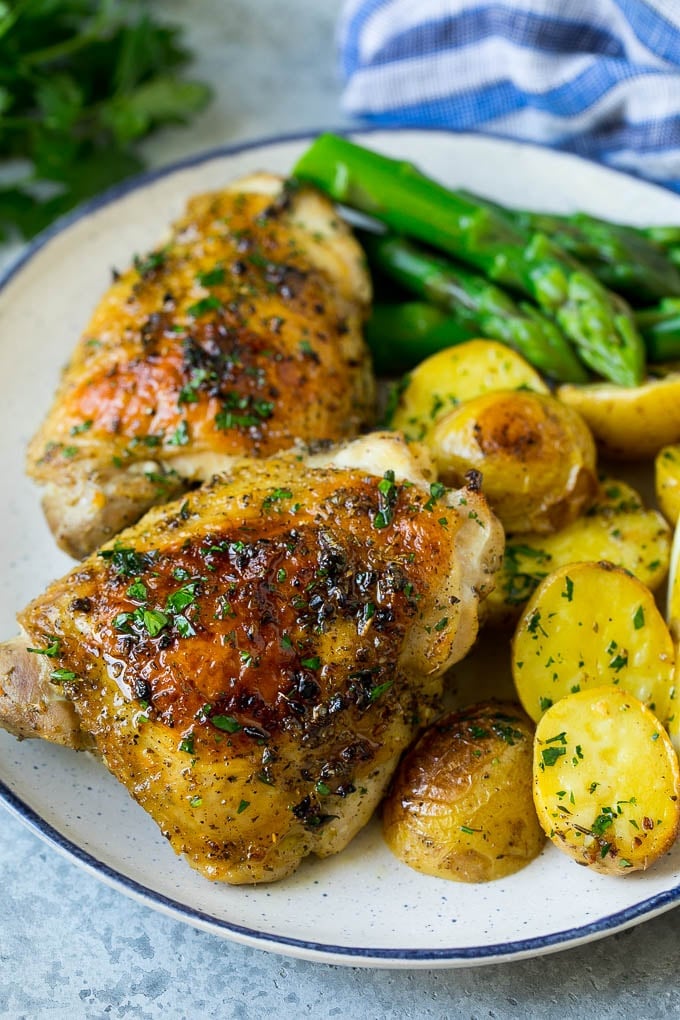 See Other Amazing Recipes