Dal palak recipe Pakistani is one of the most soul-satisfying plant-based meals that is delicious, wholesome, and full of nutrients.
This daal saag recipe Pakistani is beautifully rich in color and a comforting meal to make in just 20 minutes.
Serve with naan and rice; your family will love this tasty and healthy recipe.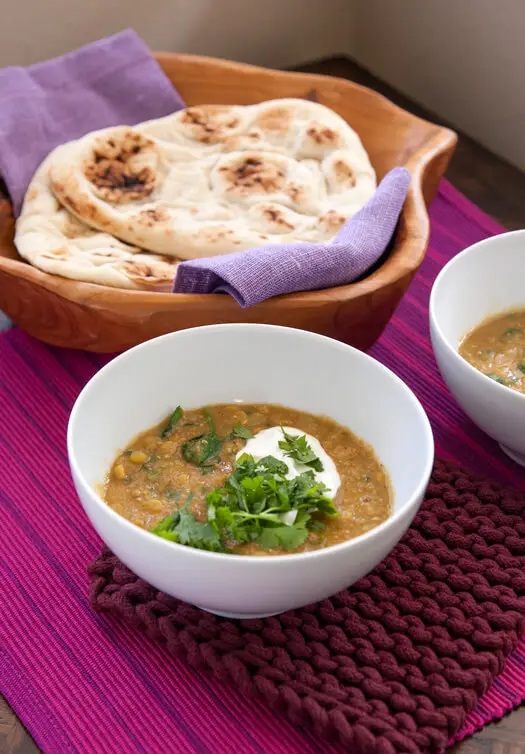 Dal Palak Recipe Pakistani
Ingredients
1 ½ cups red lentil or yellow split peas (or combination of both)

2 tablespoons olive oil

1 large onion, chopped

1 big tomato cut into 6-8 wedges

3 garlic cloves minced

1 teaspoon turmeric powder
¼ teaspoon dried cayenne pepper

1 teaspoon ground cumin

1 teaspoon ground coriander

Spinach leaves about 4 cups

½ teaspoon salt

3 cups of water

¼ cup fresh chopped cilantro (optional)

2 teaspoons butter (optional)
Instructions
To make dal palak Pakistani recipe, take olive oil in a pressure cooker and cook it over medium heat. Stir in chopped onions once the oil is hot and cook until they become softer and semi-transparent. 

Put in garlic and cook for a minute until aromatic. Turn off the heat, add turmeric, cayenne, coriander, and cumin and stir well to mix.

Add water, lentils, tomatoes, and salt and mix into the onion mixture. Cover the instant pot with lid, press the manual button, and adjust the cooking time to 10 minutes. 

After 10 minutes, turn off the warming mode by pressing the cancel button and wait for 10 minutes before opening the valve to discharge pressure.

Remove the tomato skin and whisk together the lentils to blend, and mash the tomatoes. 

Stir in Pakistani spinach recipe with cilantro and butter if needed. Stir to mix, and the remaining heat will droop the spinach quickly.
Top dal palak recipe Pakistani with yogurt and cilantro and serve with naan, roti, or over brown rice.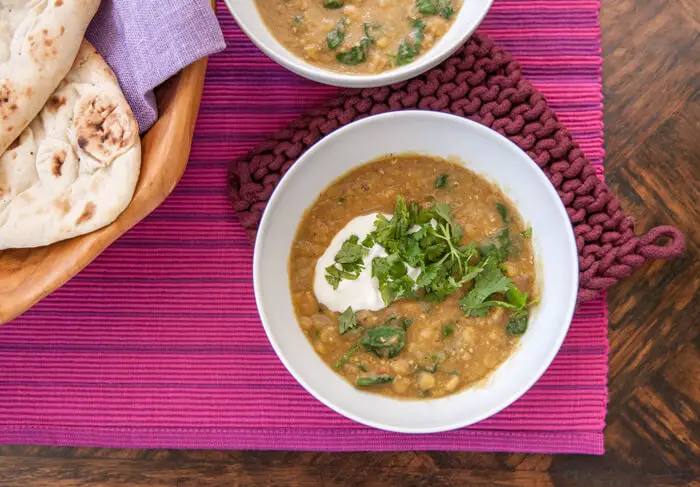 Check Other Amazing Recipes