This soft and crunchy peanut butter granola bar recipe is very healthy, super easy, and flavorful. The peanut butter granola bars healthy has a crunchy texture and is naturally sweetened.
To make these healthy no bake granola bars with peanut butter and honey, only 5 ingredients are required. This crunchy granola bar recipe is vegan, gluten-free, and an ideal snack. You can serve the granola bar recipe honey peanut butter in the breakfast with maple syrup or peanut butter.
Crunchy Peanut Butter Granola Bar Recipe
Ingredients
1 ½ cups rolled oats
1 heaping cup packed dates
¼ cup maple syrup or honey
1 cup unsalted almonds, roasted and loosely chopped
¼ cup creamy salted peanut butter
Dried fruits, nuts, chocolate chips, vanilla, etc.
Instructions
Process dates in a blender or food processor for about 1 minute until small pieces remain. It should have a dough-like texture.
Toast raw almonds and oats in the oven at 350 degrees for 10-15 minutes or until golden brown. You can also use them fresh.
Put almonds, dates, and oats in a large mixing bowl and set aside.
Cook peanut butter and maple syrup (or honey) in a saucepan over low flame. Pour in the oat mixture and mix well to disperse dates thoroughly.
Line an 8×8-inch baking dish or pan with parchment paper. Once the batter mixed completely, transfer it to the baking dish and press down the mixture of no-bake peanut butter chocolate chip granola bars firmly until evenly flatten. It will help them to hold together better.
Cover with parchment paper and keep in the fridge or freezer for 15-20 minutes and let them firm up.
Remove

crunchy peanut butter granola

bars from the pan and cut into 10 flat and smooth peanut butter energy bar recipe.
Store crunchy peanut butter granola bar recipe in refrigerator or in an airtight jar for a few days.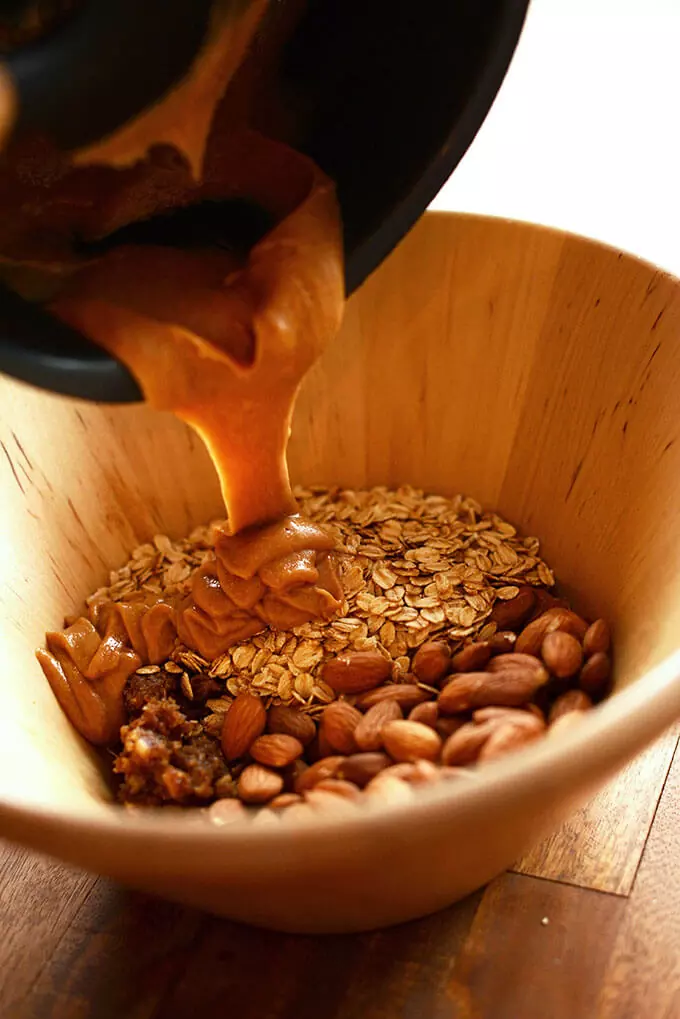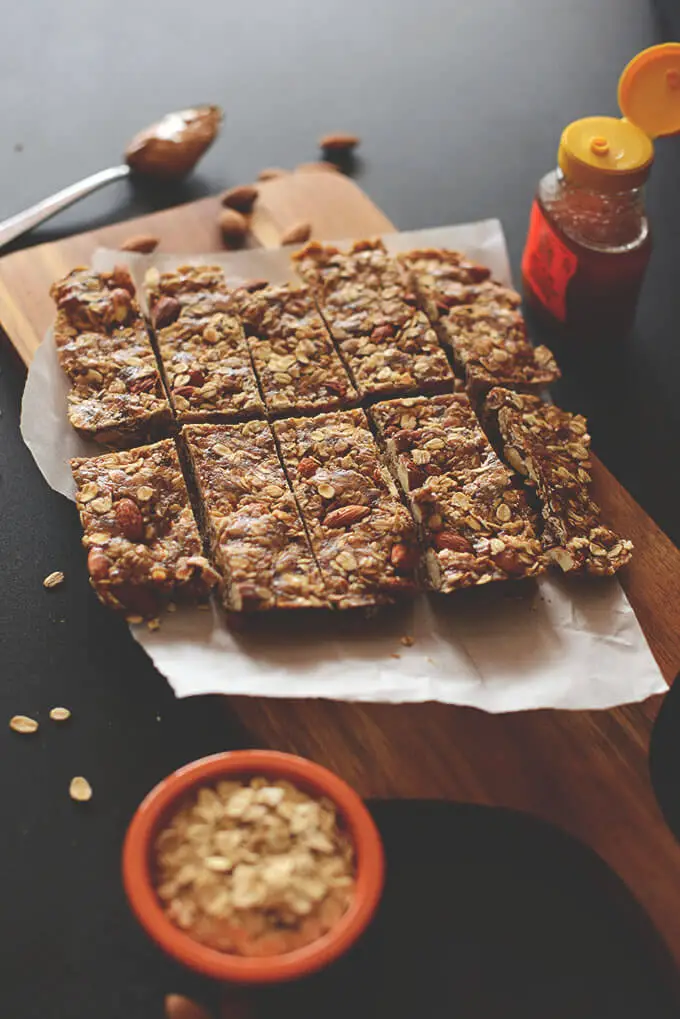 More Healthy Recipes