Crispy salted caramel cookies recipe—my whole family is officially obsessed with it. They are the spite of any cookie box. The crispy caramel cookies are extremely easy to make—as easy as your chewy chocolate chip cookie bars.
The freezer-friendly salted caramel  biscuits are made of delectably salted caramel cookie dough that is baked to crinkled perfection and crowned with melted chocolate caramel.
Finally, I sprinkle sea salt on the cookie tops to give them a perfect sweet and salty flavor. Prepare these bakery style salted caramel cookies for your next dinner or birthday party and win the hearts of your loved ones.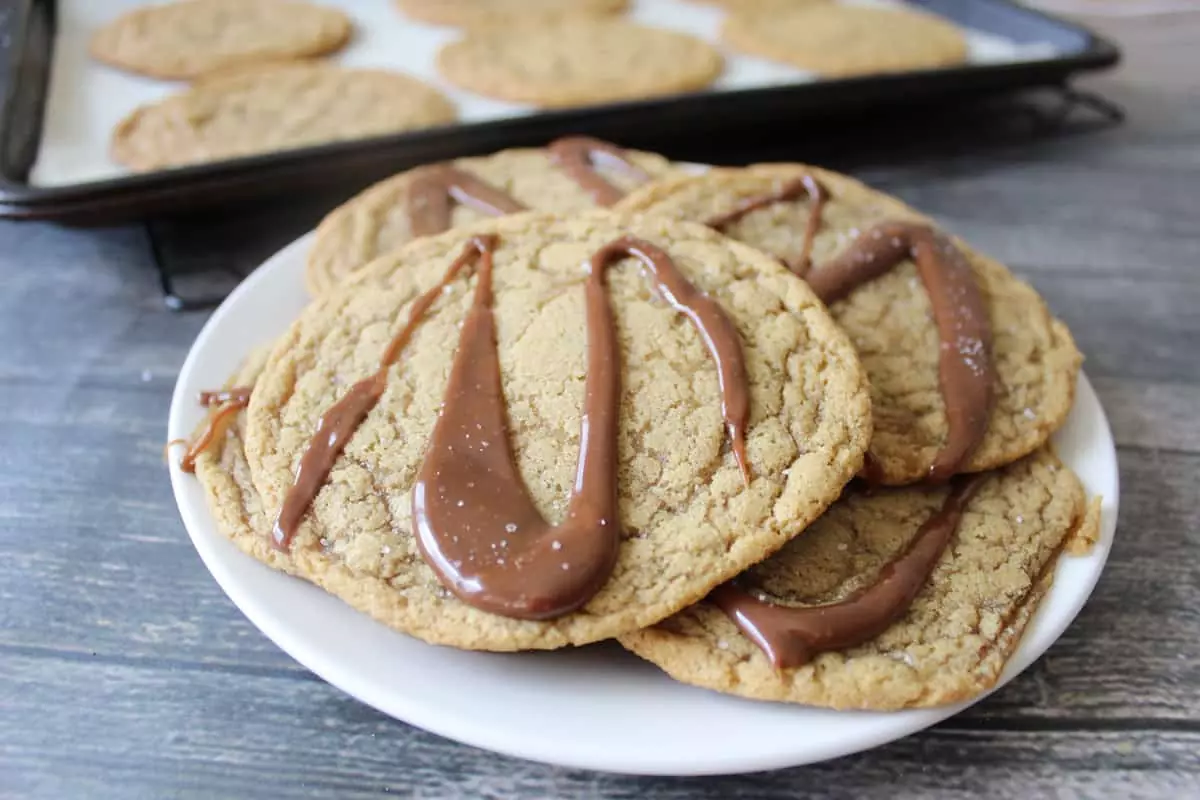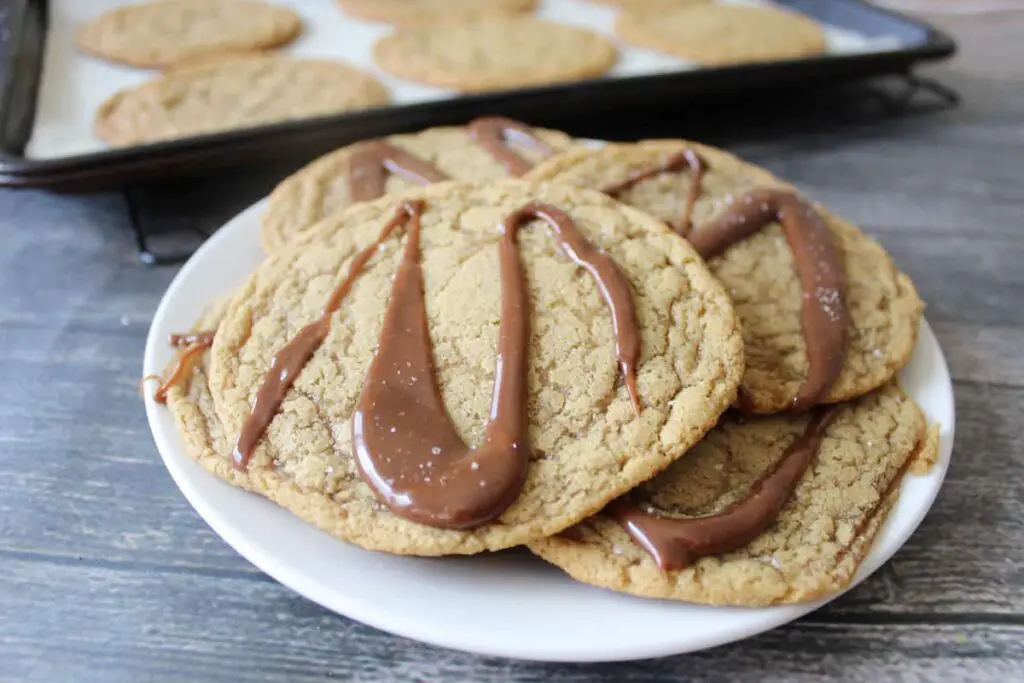 Crispy Salted Caramel Cookies Recipe
Ingredients
1 and 2/3 cups all-purpose flour
1 teaspoon vanilla essence
2 large eggs
3/4 teaspoon salt
½ lb unsalted butter
1 teaspoon baking soda
1 and ½ cup powdered sugar
2 tablespoons of cream
1 cup chocolate caramel
Instructions
Preheat the oven to 375C or 190F. Take two baking sheets and line them with parchment paper.
Mix together the baking soda, salt, and all-purpose flour in the medium-sized bowl.
Take another bowl, combine brown sugar, powdered sugar, and butter in it and mix using an electric mixer on medium speed. Mix for up 4 to 5 minutes or until the batter becomes light and fluffy.
Now, put eggs, vanilla essence in the batter and mix for 1 minute. Then, add the dry mixture into the wet ingredients and fold together using a spatula. Make sure all the hints of flour have vanished.
Scoop dough with an ice cream scoop and scoop onto baking sheets about 2 inches apart. Place 6 scoops on one baking sheet and bake them for 10 minutes. When the edges of thin salted caramel cookies become lightly golden brown, crinkled, and cookies spread out, remove them from the oven.
Allow them to cool for few minutes until you prepare the caramel topping.
To make the caramel topping, take a small pan and pour chocolate-covered caramel candies in it. Keep the heat low and stir frequently until they are melted completely. If the caramel is too thick, pour some cream to make it thin.
Put the cooled crispy salted caramel cookies recipe on the cooling rack and drizzle caramel over the thin caramel cookies with a knife or wooden spoon. Finally, sprinkle sea salt on easy lemon crinkle cookies recipe crowns and serve.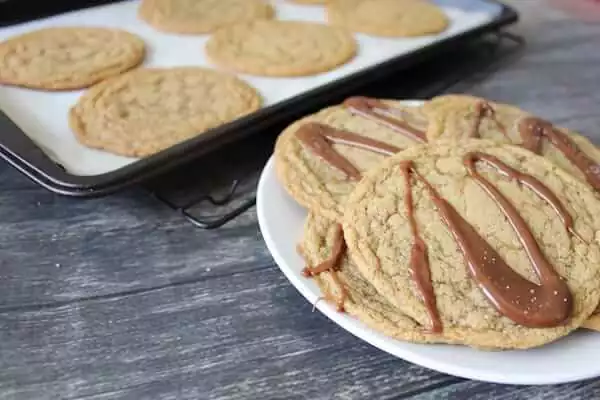 See More Recipes: