These chewy chocolate chip cookie bars are chocolatey, perfectly flavored, and chewy. Easy chocolate chip cookie bars are prepared with both dark chocolate and milk chocolate.
If you are looking for a simple and dreamy feast, then drop what you are doing right now, and prepare these delicious and chewy chocolate chip bars.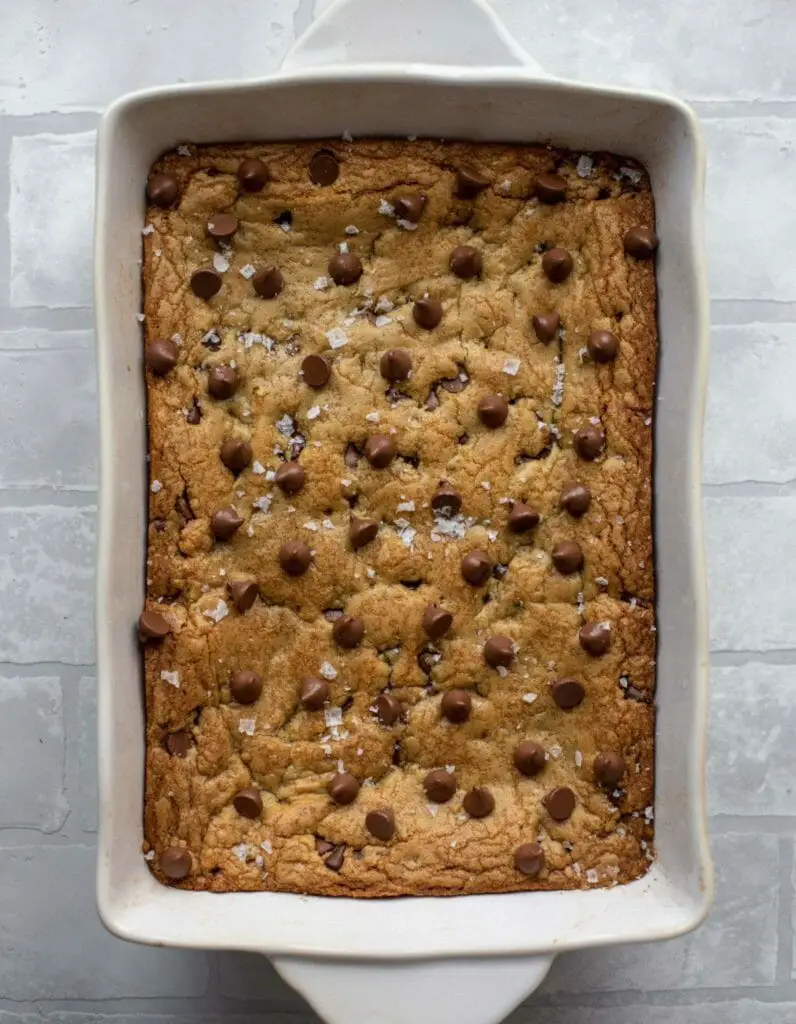 Chewy Chocolate Chip Cookie Bars Recipe
Ingredients
2 cups all-purpose flour
1 cup unsalted butter
2 eggs, lightly beaten
1 and ½ light brown sugar, loosely packed
½ teaspoon baking soda
1 tablespoon vanilla extract
½ teaspoon salt
1 cup milk chocolate chips
1 cup dark chocolate chips
Maldon flaked salt, for topping
Instructions
Preheat the oven to 176°C (350°F).
Take a small bowl and whisk together the flour, salt, and baking soda.
Put the butter in a skillet and heat over medium heat. Cook and allow the mixture to bubble and occasionally stir until brown bits start to appear on the bottom. Turn off the heat as the brown bits appear and stir continuously for about 30 seconds. Allow the butter to cool a little. Take a pastry brush and brush the butter in the bottom and sides of the chocolate chip cookie bars 9×13 pan.
Take a large bowl and place brown sugar in it. Put in the brown butter and mix until incorporated, soft and smooth- the sugar will dissolve a bit. Add the eggs individually, stir instantly after so they don't cook if the butter is still hot, and then add vanilla extract.
Stir in the dry ingredients with a wooden spoon and mix until they are almost merged. Add chocolate chips and stir to dissolve them evenly.
Press the chocolate chip cookie bars recipe batter into the butter dish and bake for 30 to 35 minutes, or until it is set from inside and the top is golden brown.
Remove the dish from the oven and immediately dust flaked salt on the top.
Let

soft chocolate chip bars

cool and then cut into squares.
Now, serve chewy chocolate chip cookie bars.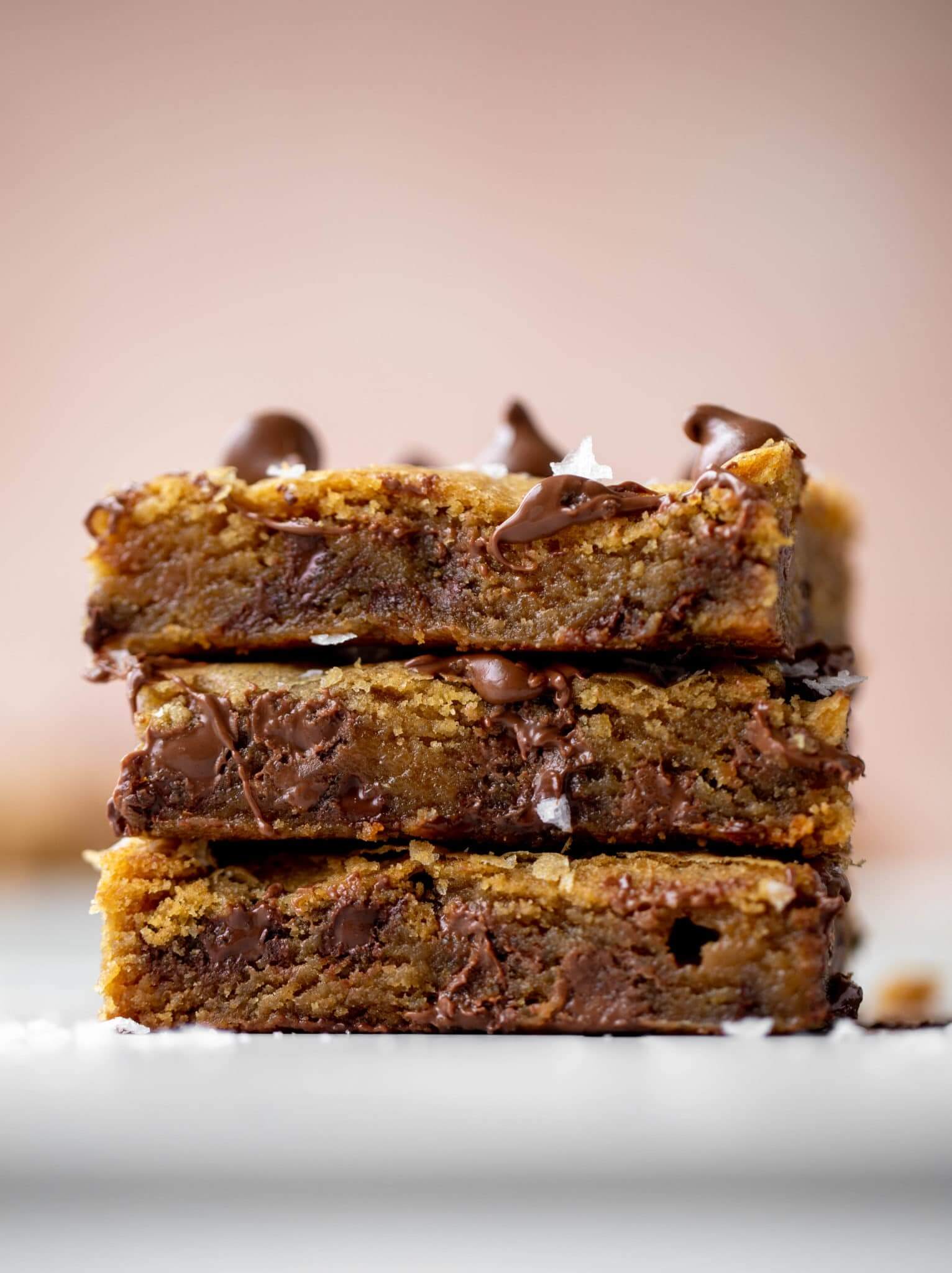 More Healthy Recipes