These easy cheese straws with puff pastry are a crowd-pleaser and extremely easy to make. The puff pastry cheese straws are a perfect party appetizer. Only a few ingredients are required for making this cheese straws recipe.
The cheese puff pastry straws are flavored with parmesan and gruyere. They are super delicious and disappear in a flash. The cheese straws recipe puff pastry are flaky and buttery.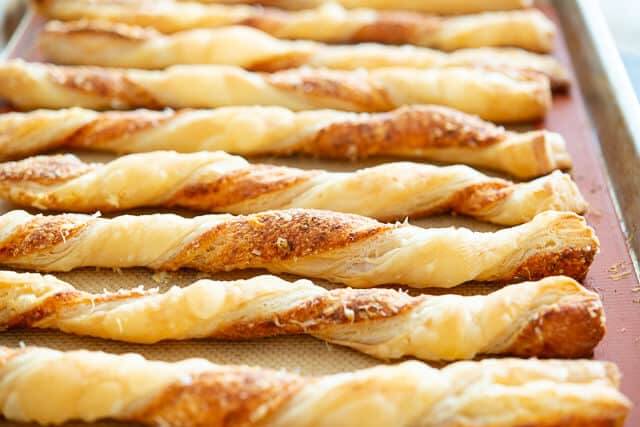 Easy Cheese Straws With Puff Pastry Recipe
Ingredients
14-ounce box puff pastry
½ cup freshly shredded parmesan cheese
1 cup freshly shredded gruyere cheese
1 large egg
¼ teaspoon cayenne pepper
½ teaspoon paprika
1 tablespoon water
Instructions
Preheat the oven to 190°C. Line a baking sheet with parchment paper if needed (it's optional).
Roll the puff pastry about 1/8-inch in thickness. Beat the egg with water and brush the egg wash on puff pastry.
Sprinkle cheeses, paprika, and cayenne on the whole surface and press them into the puff pastry.
Cut the puff pastry into long and ¾ inch wide strips using a knife or pizza cutter. Lay pastry strips on the baking sheet and twist each strip.
Bake for 15 to 20 minutes or until golden brown, puffy, and crispy.
Remove keto cheese straws with puff pastry from the oven and allow it to cool. Serve and enjoy!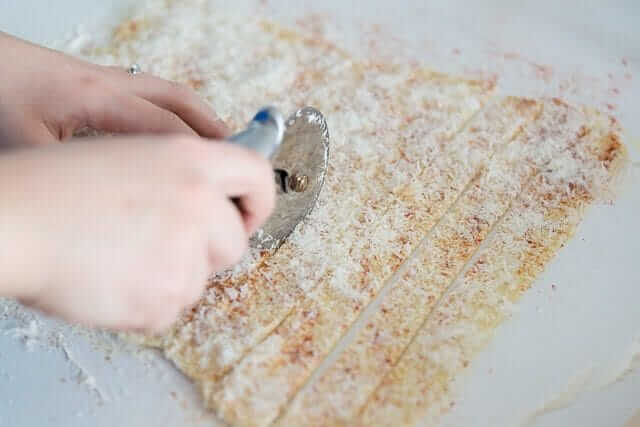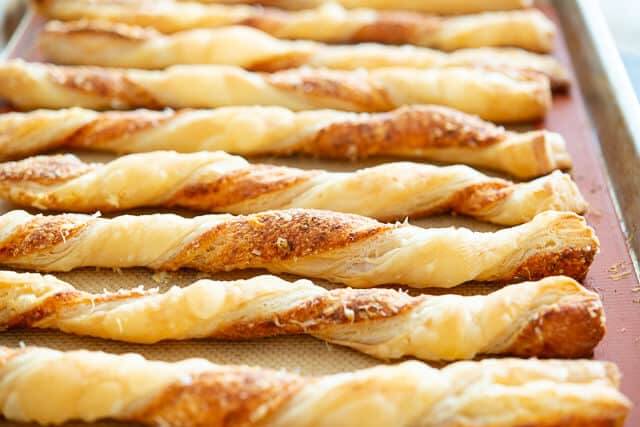 More Healthy Recipes