These fluffy, light and smooth buttermilk pancakes for two people are much better than store-bought pancake mix. You can prepare these delicious and soft buttermilk pancakes in just 15 minutes.
Buttermilk Pancakes Recipe
Ingredients
1 and ½ cup all-purpose flour
1 and ½ cups buttermilk
2 tablespoon unsalted butter, melted
1 large egg
2 teaspoon baking powder
½ teaspoon baking soda
¼ teaspoon salt
1 tablespoon sugar
Instructions
Add flour, sugar, salt, baking soda, and baking powder in a large bowl.
Whip together the buttermilk, melted butter, and egg in a separate medium-size bowl. Mix the wet ingredients into the dry ingredients until integrated. (Make sure there are small lumps in the batter).
Put a non-stick pan over medium-low heat and grease it with oil. Use a spoon to add the batter onto the hot pan and cook. When bubbles form, turn over the pancakes once and cook for 1-2 more minutes or until they are cooked thoroughly.
Serve warm with maple syrup or other desired toppings.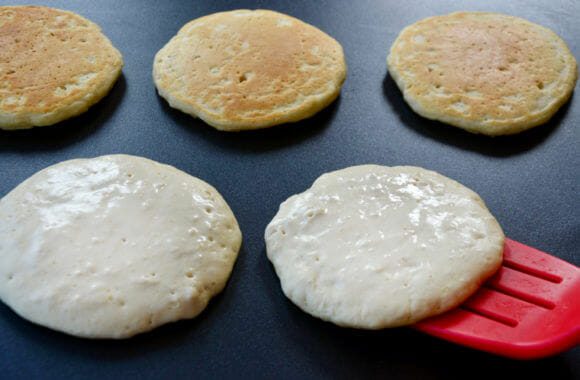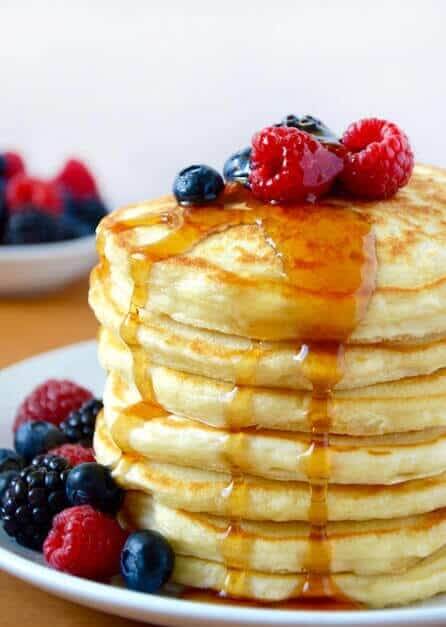 More Healthy Recipes