After a day at work, there is nothing better than coming home to a delicious meal. 
But, it can be a struggle to feel motivated and inspired when it comes to cooking meals mid-week, which is why many people get stuck in the habit of eating the same quick meals on rotation during the week. 
There is no doubt making a healthy dinner for weight loss every day can be challenging when you are short on time and lack the motivation to spend hours in the kitchen after work. 
But, it is possible to make quick mid week meals exciting and nutritious; you just need a helping hand. 
With the help of the best smart kitchen gadgets, it becomes so simple to make your mealtimes more inspiring and save yourself plenty of time in the process. 
Take a look at these unique kitchen gadgets to pep up your mid week family meals and take the hassle out of cooking healthy meals after a long day at work.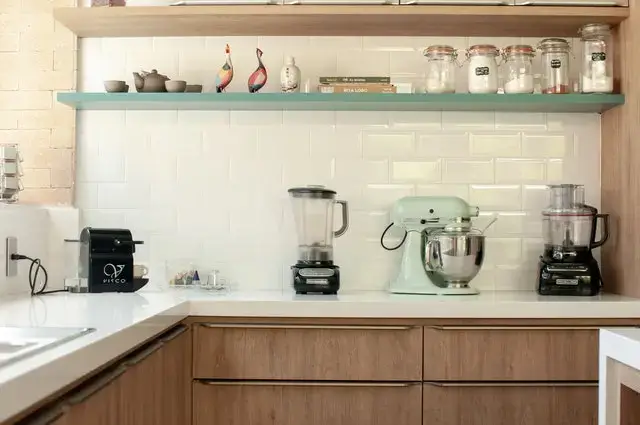 3 Best Smart Kitchen Gadgets To Add To Your Cooking Routine
1. Air Fryer
Air fryers have been a popular choice of a kitchen gadget for a few years now, with many people sharing the benefits of using them. 
The great thing about the best air fryer for family of 4 is they are so versatile you can use them for frying anything from meats to pastries. 
The most popular reason for buying the best air fryer for one person is to enjoy the health benefits of air frying instead of deep fat frying. 
Food cooked in the non-toxic air fryer does not require lots of oil like deep fat frying, which helps keep the calories in the food much lower.
So, it is easy to see the benefits of having an air fryer, but you may be wondering how they will improve your mid week family meals. 
An air fryer enables you to experiment with different recipes, such as this air fryer chicken fried steak recipe. 
As food cooks faster in the air fryer, you will be able to enjoy trying new recipes on weeknights as the food takes far less time to cook, so you will have plenty of time to get creative in the kitchen.

2. Steamer
Using the best electric food steamer to cook your vegetables is a great way to save yourself time while also ensuring the flavor and goodness of your veggies are retained in the process. 
Steaming is also a popular way to cook fish and chicken as no oil or fats need to be added in the cooking process, and the nutritional value of the food is retained. 
So, if you are looking for useful kitchen gadgets that can cook your food to perfection, retain nutrients, and do not use any fat, a steamer is a great idea.

3. Slow Cooker
The best slow cooker with sear function is a fantastic gadget for people that want to come home from work and be greeted by the smell of their dinner. 
Using a slow cooker lets you prepare your meal ahead of time and cooks it while you get on with your day. 
Using a slow cooker is great for making stews and casseroles packed full of vegetables and full of flavor.

Conclusion
So, these are the three best smart kitchen gadgets that you must add to your cooking routine to make your life easier.