Baked salmon with garlic and Dijon is fancy and mouthwatering. This easy salmon recipe doesn't require fancy ingredients. The marinade of honey mustard salmon is perfect and does not lack flavors. The exciting thing is that you won't have to marinate it.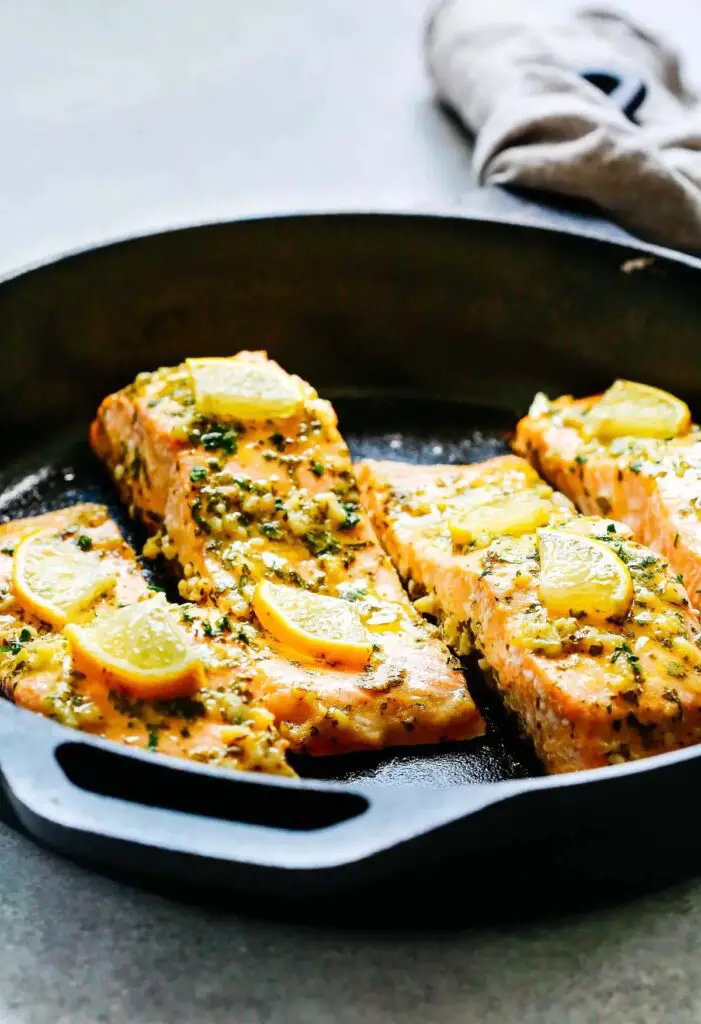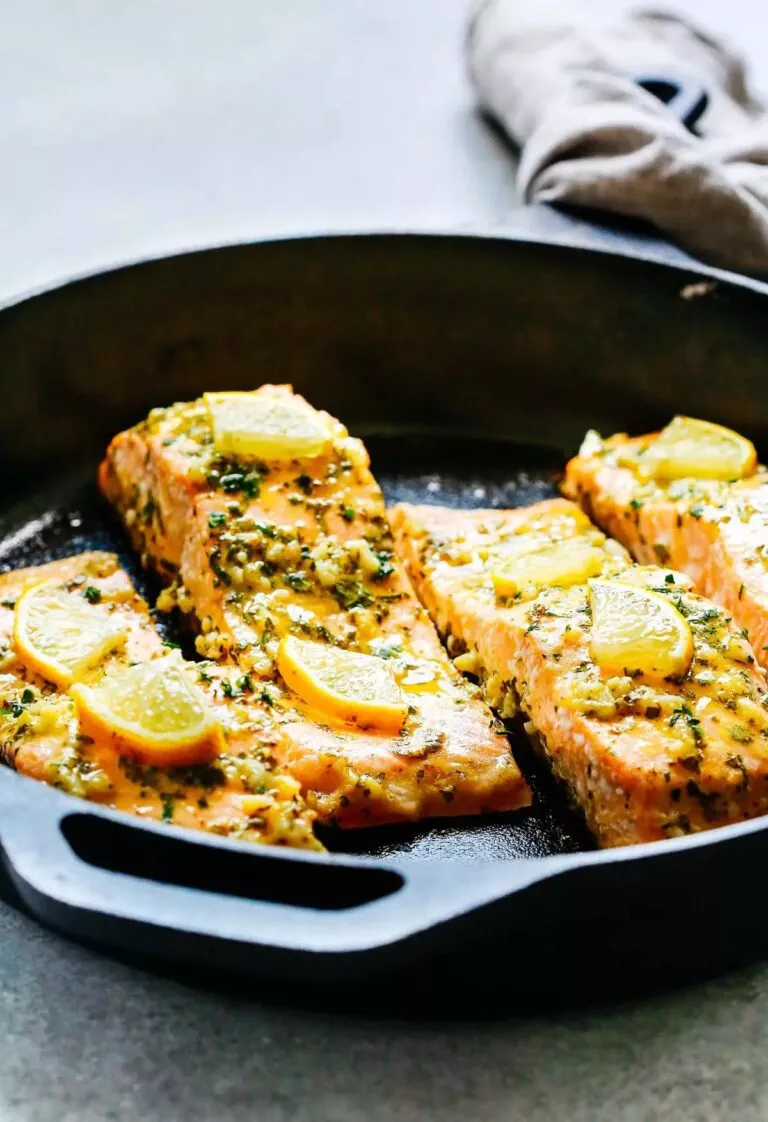 Baked Salmon with Garlic and Dijon Recipe
Ingredients
1 ½ pound salmon filet

2 tablespoons fresh lemon juice

½ tablespoon Dijon mustard

2 tablespoons light olive oil

½ teaspoon salt

1/8 teaspoon black pepper

3 garlic cloves crushed

2 tablespoons fresh parsley chopped

Half lemon sliced into 4 rings
Instructions
Preheat the oven to 230˚C (450˚F). Line a rimmed baking sheet with foil or Silpat. Cut salmon into 4 pieces and arrange them on the lined baking sheet, skin-side down.

Mix oil, lemon juice, parsley, Dijon, crushed garlic clove, salt, and pepper in a small bowl.

Spread the marinade over the sides and top of the salmon generously and top each piece with a lemon slice.

Bake in the preheated oven at 230˚C for 12 to 15 minutes or until salmons are flaky and just cooked through. Do not overcook.

Serve baked salmon with garlic and Dijon with chopped herbs and enjoy.